The $443,400 Unpainted Option on the Koenigsegg Jesko
Koenigsegg
The Jesko starts at $3 million.
For any serious motor-head, the name Koenigsegg conjures up images of some of the most exotic, beautiful, and highest-performing vehicles to ever set rubber to road. If the name is as unfamiliar to you as it is difficult to pronounce, don't worry, you aren't alone. Koenigsegg, the small manufacturer based out of Sweden, hasn't been around long. Their first street-legal car only came out in 2002. Early models weren't even allowed Stateside due to strict U.S. regulations. From the CCX to the Agera to the incredible One:1, this brand has established itself as a force to be reckoned with. With performance clout that rivals LaFerrari and other hyper-cars, they push the laws of physics to their outer-most limits.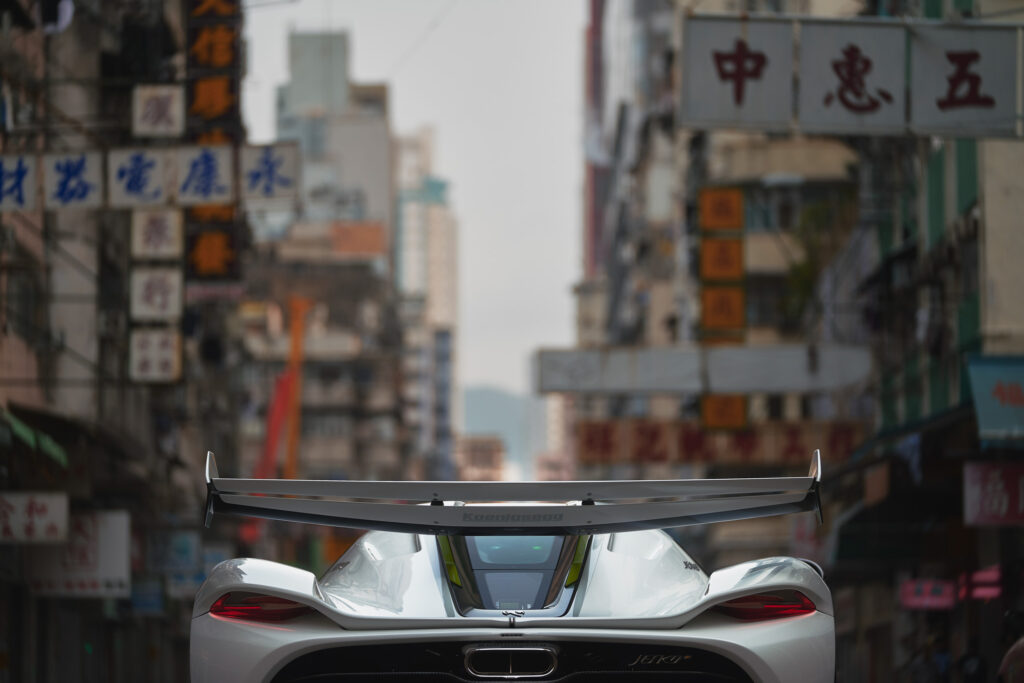 The Jesko, Koenigsegg's latest, is already incredibly rare and extremely beautiful to behold. What's more, Koenigsegg has gone on record that the Absolut edition of the Jesko will be the fastest car they've ever made. Look out, Bugatti Chiron. For now, though, you'll have to settle for the regular Jesko, with its 5.0L twin-turbo V8 churning out over 1,281 hp on normal pump gas and 1,600 hp with E85 bio-fuel. This monster engine is matted to a 9-speed multi-clutch transmission so fast its been dubbed the "Light Speed Transmission." To say the performance figures are mind-bending would be an understatement. 
The figure that will really shock, though, is the exorbitant cost of the naked carbon-fiber body option: a staggering $443,400. You could buy a brand-new Ferrari 488 Spyder for that kind of money (and have enough left over to fit the rest of the crew into a new Escalade). This incredibly expensive exterior finish is not tinted or colored. There's no clear coat applied or elaborate finishing work in place. It's naked, exposed, just carbon-fiber, used in the way it was fundamentally intended to be used; not to be pretty, but to increase strength, rigidity, and dramatically decrease weight. To be clear, it accomplishes all of that, while still serving up plenty of pretty. Still, it would be an oversight not to point out the insanity of charging so much to not paint a car. That's Koenigsegg though. It may not always make sense, but we're here for it and begging for more.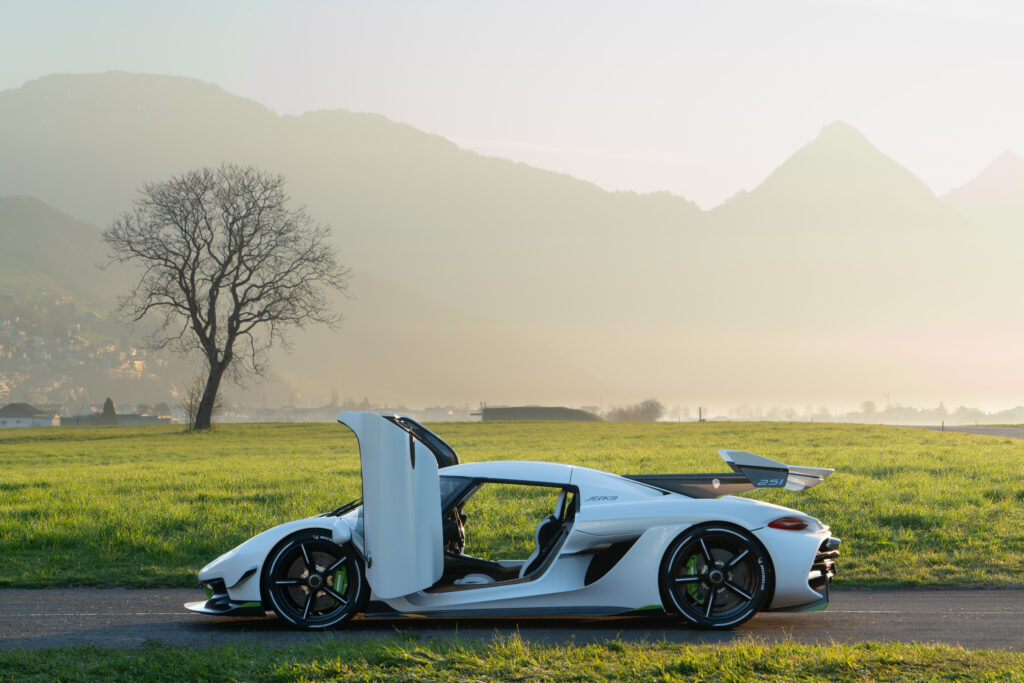 Don't worry, though. Paint options are available and far less expensive, with standard colors included in the base price. In terms of extra special colors, there are pearl and metallic finishes costing $24,800 and $13,900, respectively. With only 125 Jeskos planned for production, we just might see a few deep pockets that are willing to throw in a little extra for the naked carbon-fiber option, if only to be that much more exclusive for owning one. Though, when you consider that the base price is already a staggering $3 million, what's another $443,400, really?