Review: Drunk Elephant's New Shampoo
Drunk Elephant
Shine sans Sulfates: Drunk Elephant Shampoo is a New Favorite
Since the brand's launch in 2012, Drunk Elephant has won over the fickle hearts of skin care enthusiasts everywhere. Offering more than just stunning packaging, Drunk Elephant raised the bar by creating products that actually work, without the use of harmful chemicals. That might not impress the modern-day consumer now, but in 2012, this was nearly unheard of. Then whispers of a Drunk Elephant shampoo arrived.
Needless to say, when Drunk Elephant announced they were taking on hair care, the cult following went abuzz. The founder of the brand, Tiffany Masterson, looked to her childhood friend and celebrity hairdresser, Chris McMillan, to collaborate on the line of hair care.
McMillan knows hair. And he's actually responsible for one of the most famous haircuts of all time, The Rachel—Jennifer Aniston's iconic 1990s cut as seen on Friends. He's also tamed the locks of Nicole Kidman, Cindy Crawford, and among many others, J.Lo.
Chris and Tiffany began the line with a focus on the scalp. They wanted the Drunk Elephant shampoo to dissolve "years of buildup while nourishing hair with coconut-based cleansers and shine-boosting amino acids," says the site.
OK, enough backstory. I got my hands on the Cocomino Glossing Shampoo and Cocomino Marula Cream Conditioner and have been using it over the past four weeks. Does not disappoint. The smell, and I mean this in the best possible way, reminds me of elementary school hand soap. Like a cherry almond oatmeal. It's sweet but subtle. Not at all overbearing. Also, the shampoo's $25 price point is hard not to love.
The product doesn't include sulfates, silicones, essential oils, fragrances, dyes, or drying alcohols. Don't expect a sudsy lather, but it thoroughly cleanses your locks. It left my hair so shiny, and my scalp felt so, so clean.
I found my hair to be a little dryer than usual, but perhaps it's the amino acids doing their thing and deeply cleaning my hair. A little conditioning spray out of the shower made all the difference. I'll likely keep this on hand and just alternate with a more hydrating product.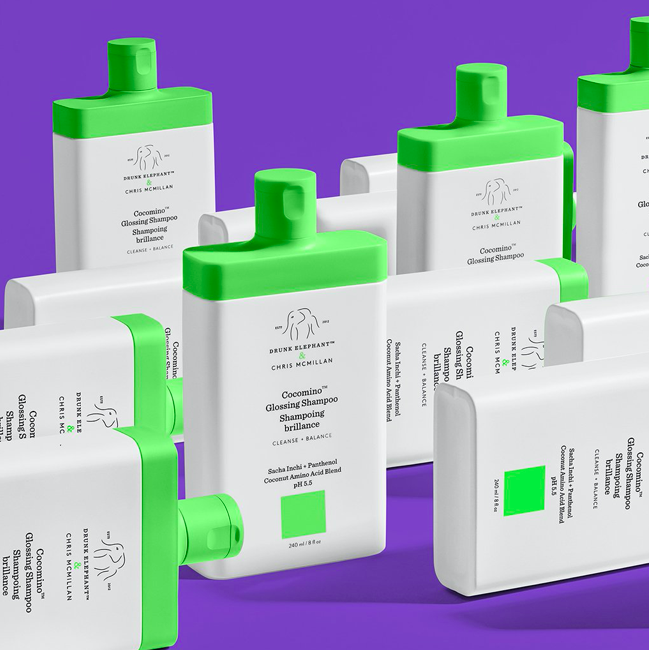 Related