City Valet: Santa Fe Travel Guide
Ian Dooley
The luxury travel guide to Santa Fe, New Mexico.
Beloved the world over for its enchanting landscape, rich history, thriving art scene, and singular culinary heritage, Santa Fe has a relaxed glamour you can't help but fall for – like a showstopping squash blossom necklace paired with a tatty denim button-up. The luxury travel guide to Santa Fe, New Mexico.
The rustic and the avant-garde play so well together that you'll find cowboys, artists, and reclusive celebrities – Ali MacGraw and George R.R. Martin are notable residents – mingling in the historic Santa Fe Plaza. Get in the mix when it's safe and things are open again and you, too, will surrender to its spell.
See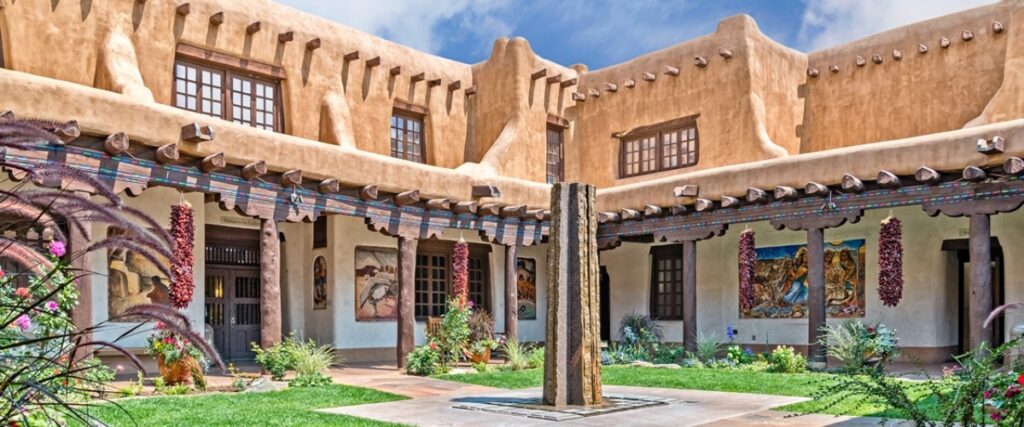 Santa Fe is a world-renowned art destination, anchored by the legendary Canyon Road arts district. More than 100 fine art galleries, jewelers, boutiques, and restaurants constellate a half-mile stretch that makes for a pleasant day of strolling and browsing.
Museum lovers have an embarrassment of riches. Museum Hill runs along Camino Lejo and is home to several cultural destinations, from the Museum of International Folk Art, which is showing Yokai: Ghosts & Demons of Japan through 2022, to the Wheelwright Museum of the American Indian, New Mexico's oldest independent and nonprofit museum and home of the most extensive collection of Pueblo and Navajo jewelry in the world.
Two museums one simply can't miss are the New Mexico Museum of Art and the Georgia O'Keeffe Museum, a study in contrasts. The former is a sprawling Pueblo Revival complex with generations of art in diverse mediums and from various schools, from folk to fine. The latter is a spare tribute to O'Keeffe, with her paintings and photographs interspersed with photos of her taken by contemporaries.
And when live entertainment is back in full swing, don't miss seeing a show at Santa Fe Opera, a stunning open-air theater that is one of the most unique performing-arts venues on the planet. Similarly unique but on the far end of the quirk spectrum is Meow Wolf, an interactive, ever-changing art installation that completely immerses visitors in a bizarre, disorienting world.
Eat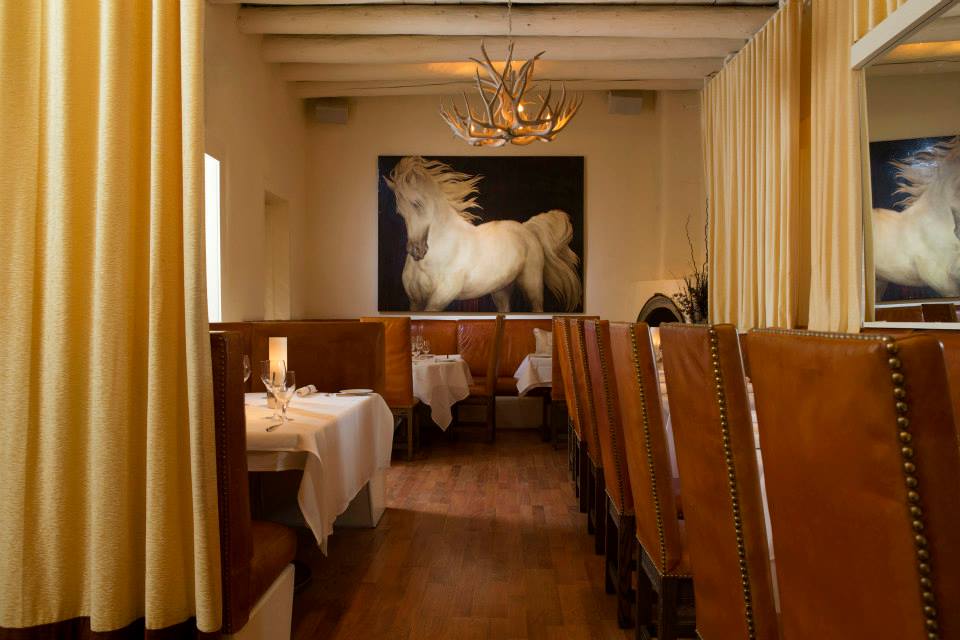 Start your day with green chile-cilantro corncakes at Modern General, a chic if a bit twee mercantile/juice bar/bakery/"brunchery" where you can also order turmeric health shots and buy flour milled from heirloom wheat.
You can – and should – eat red and green chile in nearly every eatery in The City Different, from burrito shacks to fine dining institutions. You can even get a fiery kick from drinking chocolate at Kakawa Chocolate House, which serves thick, unsweetened, historically accurate elixirs inspired by Mayan, Aztec, European, and Colonial American and Mexican drinking chocolates. (Don't fret if you're a sugar fiend – Kakawa also produces an array of beautiful and conventionally sweet truffles, caramels, and chocolate bars.)
Whatever you do, don't forget to make a reservation at Geronimo, widely regarded as Santa Fe's best restaurant. The green miso sea bass with bok choy, scallions, ramen, truffle, lobster miso, and citron rouille is an umami experience you'll never forget.
Stay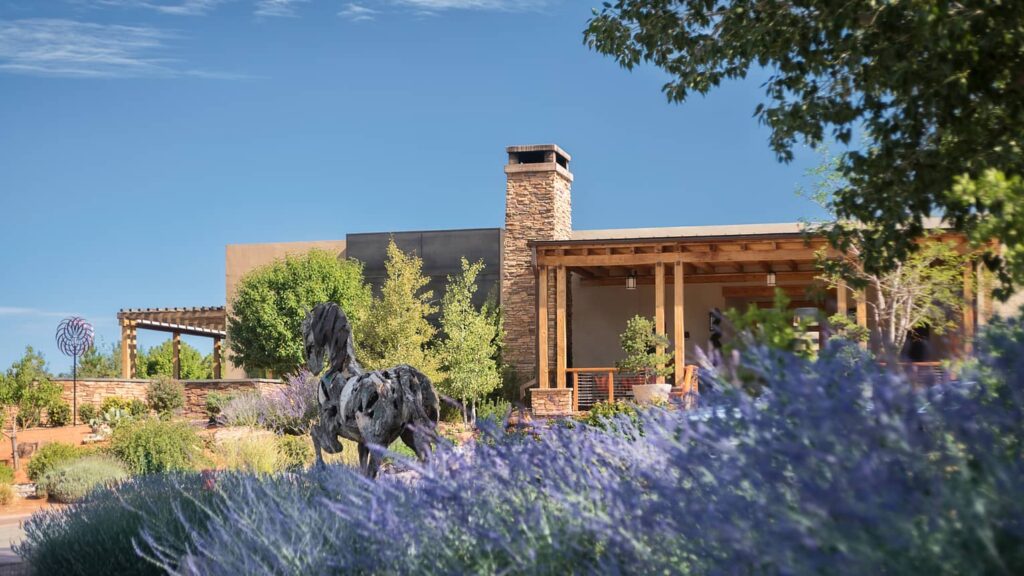 There are so many charming, historical properties and tony resorts in Santa Fe that it's difficult to choose just one to hang your hat in. We like to rotate between La Posada de Santa Fe, which boasts luxe adobe casitas and, purportedly, the ghost of the original lady of the house, who died in 1896; Four Seasons Resort Rancho Encantado Santa Fe, a romantic haven at the base of the Sangre de Cristo foothills that embodies relaxed desert luxury; and Ojo Santa Fe (formerly Sunrise Springs Spa Resort), an immersive wellness resort where you can participate in a sweat lodge experience or cavort with canines – and even adopt them – at The Puppy Patch.
Spa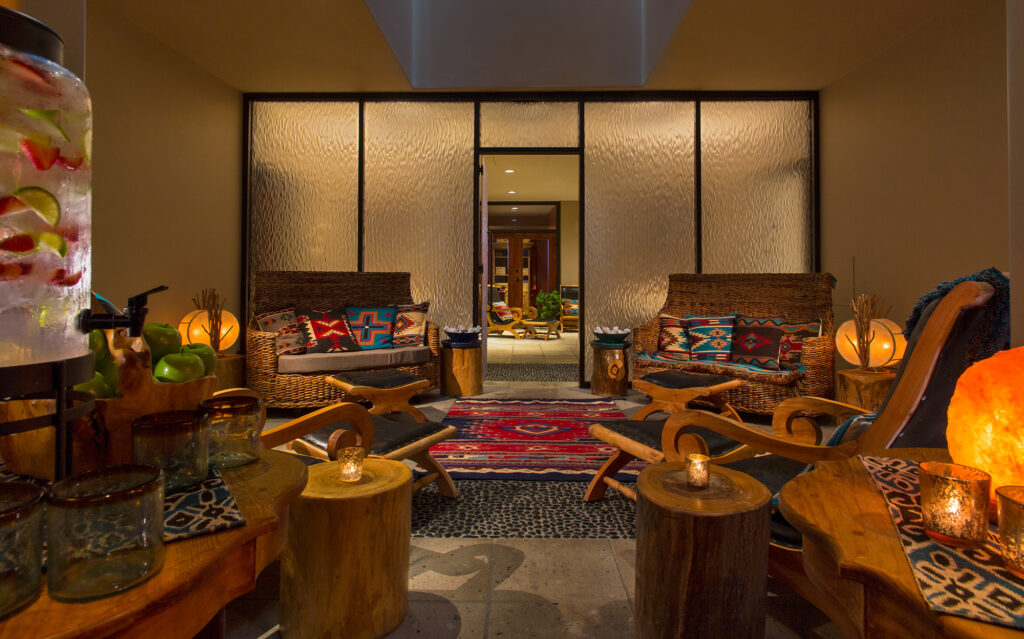 Each of the accommodations above has a stellar spa with treatments that reflect the city's high-desert surroundings. Spa Sage at La Posada has an Altitude Adjustment massage to help guests adjust to the elevation change. Four Seasons offers a Blue Corn and Honey Renewal wrap for desert-dried skin. Ojo Santa Fe has private soak pools overlooking its verdant grounds.
But Santa Fe's premier spa destination is indisputably Ten Thousand Waves. The Japanese mountain resort-style oasis offers communal and private baths, Japanese shiatsu massage, and Ashi Anma foot treatment. Post-soak, feast on upscale izakaya small bites at Izanami, the spa's signature eatery. Splurge a bit more for a stay at Houses of the Moon, Ten Thousand Waves' ryokan-style lodgings that enhance the Japanophile allure.
Skip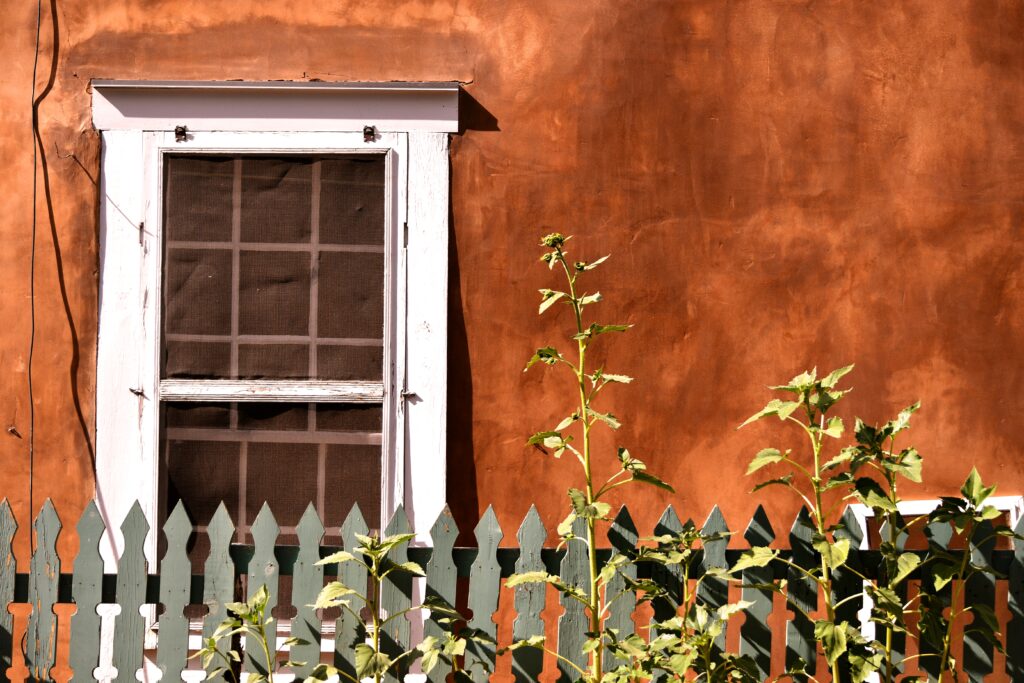 You'll be tempted to order French pastries at The French Pastry Shop, nestled in La Fonda on the Plaza hotel, for obvious reasons. But we say skip the croissants in favor of flaky, tender biscochitos, New Mexico's signature cookie that taste like the lovechild of shortbread and snickerdoodles. Few places in Santa Fe do them better.
Related