The $31 Candle That Smells Like It's Missing a Zero in The Price
Seda France / The Lux Cut
Chronic candle-burners, feel guilty no more with this $31 candle that rivals Diptyque.
Hi, I'm Corbin and I am a chronic candle-burner. I light one every time I walk in the door and keep them rolling until bed. Unfortunately, my nose has been bewitched by the pricy aromas of brands like Cire Trudon, Diptyque, and Le Labo. And with every passing minute of burn time, I feel guilty seeing (and smelling) the expensive candle dwindle.
Alas! I have found the most amazing affordable smelling candle. Seda France's Japanese Quince candle packs a divinely-scented punch, sans the aroma of guilt. It's $31 and its rhubarb, passion fruit and white-fleshed peach notes, closely resemble Diptyque's Baies candle.
I discovered the candle while staying at a $15,000 a night resort (press trip), and the Japanese Quince candles were everywhere. The staff said they never had a guest who wasn't obsessed with the smell. The point being, if it can fool that kind of clientele, your visiting mother-in-law will enjoy it.
See Also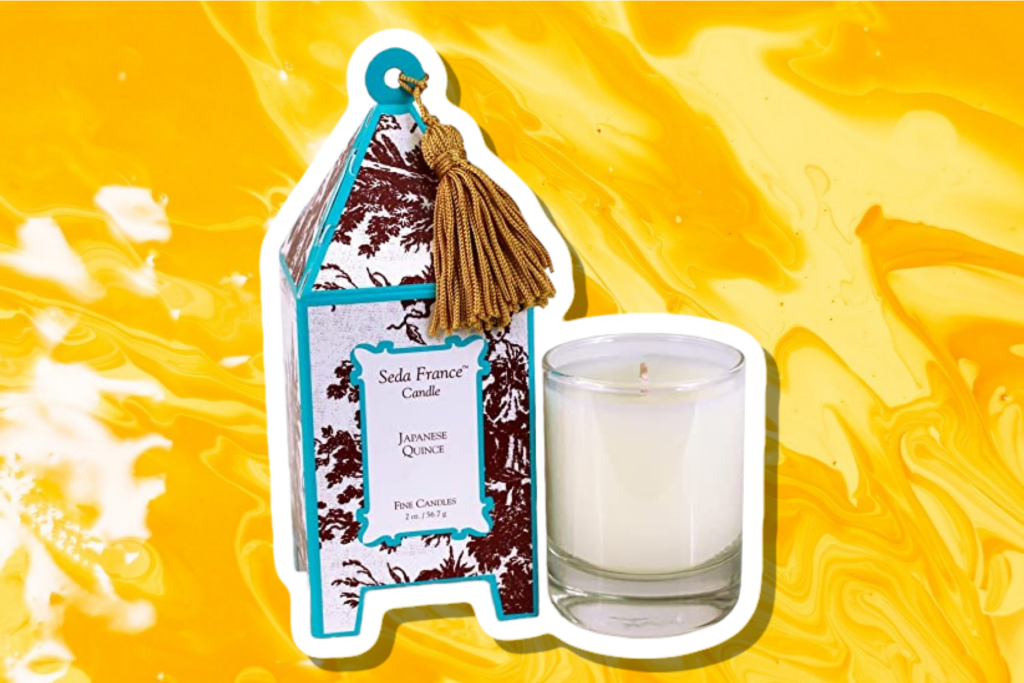 Amazon: Seda France – Japanese Quince Candle $31.99
Related