Mail Order Caviar, Yes It's a Thing
Eric Wolfinger
Long gone are the days when seeking out the best caviar had to be done at the local Jewish deli or that Russian grocer in town.
Now good caviar can be had with a click of a button or waiting in line needed. Yes, we're talking mail-order caviar, and here are the places to seek it out and stock your pantry with a little salty luxury.
Since 1933 this company has been peddling farmed white sturgeon caviar out of California, and over 80 years later it's still one of the go-to places for the stuff. Everything gets farmed sustainably and shipped right from the company. The caviar comes in tins sized from 30 to 1,000 grams, and in choices ranging from imperial to two-color to classic. And, for the die-hard caviar fans, the company also runs the Kilo Club, which sends out a total of 1,000 grams of caviar each year in four shipments, along with other goodies.
Rod Browne Mitchell established this Portland, Maine fish company in 1991, and it's gotten bigger and more well known since. It's especially popular among chefs and those seeking out premium caviar. All the roe comes from farms since fishing for sturgeon in the Caspian Sea is frowned upon, and illegal in some cases. Mitchell works with importers from all over, including the United States, China, Belgian, Italy and Israel. The caviar comes from osetra sturgeon, Siberian sturgeon, American white sturgeon and hybrid sturgeons. Prices start at $13 for the bright yellow, small-sized golden whitefish roe, and go all the way up to $333 for Royal Belgian white pearl caviar. No matter what's ordered, the caviar gets hand-packed and shipped right away.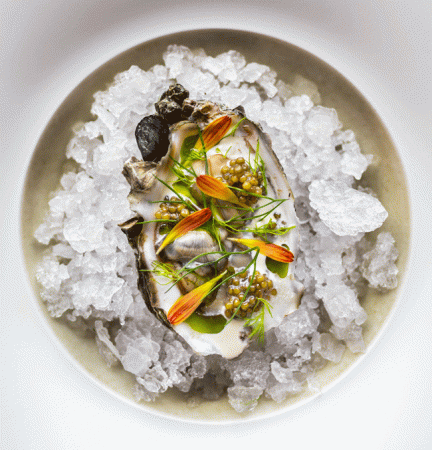 Like many fine things, the caviar from this century-old company comes straight from Paris. Petrossian's catalog of caviar may be the finest and most complete around, ranging from classic Shassetra caviar to briny Tsar Imperial Transmontanus caviar to the buttery Tsar Imperial Kaluga Huso hybrid, with over 15 options to choose from. It's all amazing, but to help customers find their perfect tin, the caviar has a detailed profile one each page and is organized by eating style, adventitious, bold, romantic, sophisticated and creative. All of the goods imported from farms around the world, and shipped to you overnight. 
All gourmet food can be ordered from this Florida shop, online and any time. The selection proves huge, including caviar from sturgeon, paddlefish, salmon, herring, trout, lobster and more. Yes, that includes prized purebred beluga from the Caspian Sea starting at $420 for a half-ounce and Sevruga sturgeon at $130 for an ounce. Whether you're looking small beads of classic caviar, the lighter royal fish eggs or large imperial beads, this is a one-stop online shop for all caviar needs.
It's no surprise this luxury food and kitchen store would sell high-end caviar not only in the shops, but to those perusing online as well. For $40 one can score once ounce of the Regalis Imperial Black Kaluga caviar, or pay $320 for eight ounces. There's also sustainably raised caviar from California by Tsar Nicoulai, starting at $200; or gift a trio of Sasanian Caviar tins featuring Royal Russian osetra, osetra supreme and Siberian sturgeon baerii for the connoisseur who deserves a $200 treat. 
Sustainable caviar is the specialty of this Pacific Northwest shop, and it ships all over the country. The high-end goods start at $135 for an order of a 1-ounce tin of osetra, which comes from true Caspian osetra brood stock. From there try the less expensive but equally tasty Idaho white sturgeon or the Finland-raised Siberian sturgeon roe. This company also sells paddlefish caviar, golden whitefish and ikura, a Japanese caviar that comes from salmon. 
See Also
In North Carolina, this fish farm has perfected the methods for raising purebred Russian sturgeon without borax, hormone treatment or antibiotics. In other words, this farmed caviar tastes good and is good for the environment. It's obtainable from the company's website starting at $48 for what they call the "everyday" stuff and going up to $785 for 250 grams of the hard-to-come-by superior osetra. Order caviar to be shipped right away or use the future event feature and plan that grande soiree with a side of osetra caviar in mind. 
Anytime you order caviar from this restaurant and retailer it's packed fresh right before shipping. Whether one requires the rare white-gold Almas osetra at $595 for one once, or wishes for the more economical, smaller and darker classic osetra at $95 for an ounce, it's all premium caviar sustainably harvested from the Caspian Sea. It's no wonder the Caviar Russe New York restaurant has garnered a Michelin star, and now anyone can indulge in a bit of its signature item anywhere in the world.
For over 30 years Tsar Nicoulai has been sending out premium caviar from its American white sturgeon farm in California. All the caviar comes in small, single-serving sizes up to a whole kilogram, and overnight shipping is available. Choose between classic white sturgeon, smoked trout, American golden whitefish, paddlefish and whitefish roe infused with beet and saffron, which gives it not only a distinct taste but a ruby-hue that makes the food look like jewels. Prices vary on the type of caviar, but the American white sturgeon starts at $40 and goes up from there.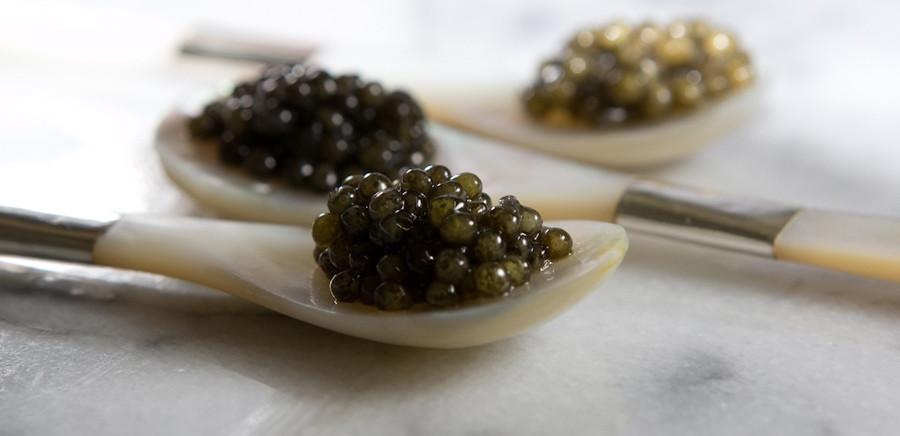 Related