For the Love of Volvo Wagons
Image via Volvo
Slow clap for the Scandinavian station wagon
Since the early '50s, Volvo has taken an approach to building cars that was unique from many other auto manufacturers. That approach was simple enough: Put people first and form should follow function.
Utility and a strong dual-purpose nature were the key ingredients to a formula that would give Volvo quirky desirability. It was easily recognizable on the road, helping it turn heads as something visually so different.
From this magical mixture, the Volvo wagon was born, with the idea being a single vehicle to do it all. A work truck of sorts. A cargo hauler. Small furniture mover. A spacious mode of transportation to shuttle the whole family across the country for the summer.
During the '70s and '80s, the Volvo wagon achieved the pinnacle of 'boxy' design. Looks that were seemingly inspired by a mason block. Yet, there was something undeniably attractive about the squared-off wagon shape.
The '90s ushered in smoothed outlines and a rounded front end. Modern and sporty, with an 'R' version that delivered big power and all-wheel drive. In the back though, the rear end of the wagon remained an almost perfect 90-degree angle. A nod to its past designs.
Recently, Volvo has undergone a bit of a transformation. In 2017, they delivered the latest in the long line of wagons: the V90. Just two years later, they brought us a smaller, more affordable option: the V60.
These two models represent the cumulation of over 60 years of wagon-building experience. The clear Volvo wagon shape remains but softened for a more modern look. Sleek and refined, this gives the Volvo extra visual length and the illusion of movement even when stationary.
It's truly amazing to see an auto manufacturer remain true to the core tenants that influenced the original wagon design of function and utility before form. That's not to say that the new Volvo Wagon isn't a beauty – because it is. It's just built for more than just tarmac runways.
See Also
Substantial ground clearance and flared fenders widen the car's stance and allow wider tires for better off-road handling. There are an abruptly snubbed nose, tall lights and strongly designed headlamps with an artfully integrated "hammer of Thor" shape.
When it comes to the wagon shape, Volvo is hardly alone. BMW has its 3-Series Wagon option. Mercedes-Benz has the E-class Wagon. There are also the Audi A6 Wagon and stunning RS6 Avant Wagon. Even plenty of domestic brands have attempted their own version of this increasingly popular shape, some with success, like the Cadillac CTS-V Wagon.
Some have less success, like the Ford Taurus Wagon. It would seem that the idea of having one vehicle to do more has fully caught on. While plenty of appealing alternatives have popped up over the years, with Volvo's strong return in the form of the V90 and V60, they've re-established themselves as the rightful wagon titleholder.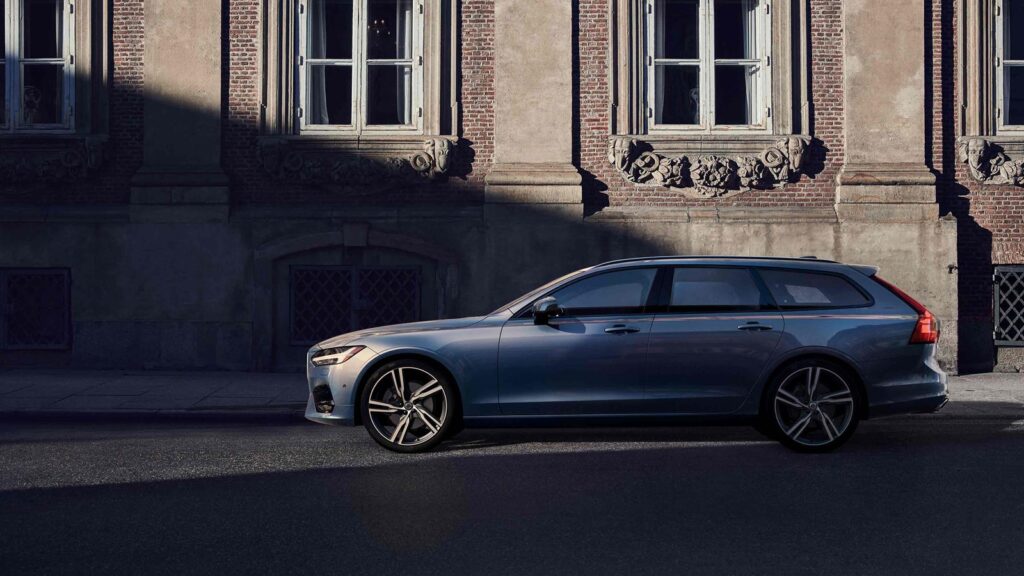 Related