10 Things that the New 2020 Genesis G90 Ultimate Absolutely Nails
Genesis
The Genesis G90 Ultimate is a luxury sedan that delivers a serious bang for your buck.
A strong design. Whether cruising down the highway, or parked in your driveway, the Genesis G90 Ultimate exudes a compelling combination of luxury and athleticism. A diamond-patterned front grille dominates the face, flanked by LED headlights that remind one of the "hammer or Thor" design found in Volvo's headlights. The stretched wheelbase looks sleek, with a low profile and chrome accents punctuating throughout.
Tastefully designed 19ʺ wheels. They look high-luxury, like something you'd find on a Bentley or Rolls-Royce Ghost—a fitting choice for the long, luxurious new Genesis G90 Ultimate.
A 5.0L V8 engine that makes 420 hp. All that power is delivered through an 8-speed automatic transmission. Power winds up smooth, steady and is always perfectly polite with just a hint of a low-tone bark from the engine bay. The V8 may be less fuel efficient than the base turbo V6, but there's something unmistakably easy-going and old-school about it. Plus, it really does just sound better.
A beautifully appointed interior. With Nappa leather, a suede headliner, genuine matte finish wood trim, brushed metal and more, the G90's cabin is packed full of some ultra-luxe materials. It's a formula that's understated compared to some but still guaranteed to pamper and impress even the most jaded of luxury consumers.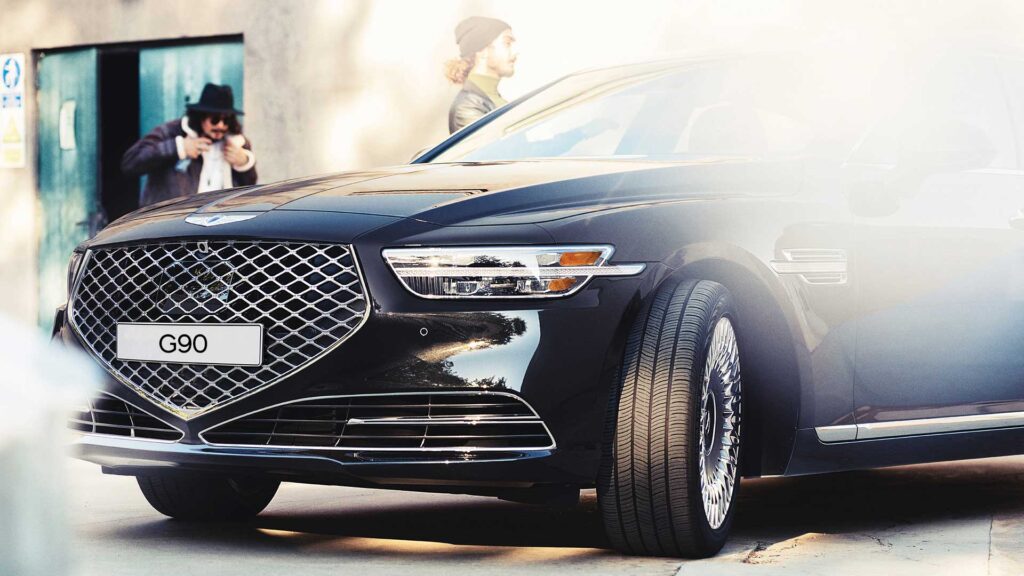 High-definition, 12.3ʺ HD split screen display. This setup is not only visually impressive, it also allows for easy access to navigational controls, media, settings, climate and most everything else. Graphics come through with bright, vibrant colors, and multiple apps can be displayed simultaneously.
Full control with a luxury theater twist. Dual 10.3ʺ HD screens can be found mounted behind the driver and passenger seats. They'll tilt and adjust however you'd like for optimal viewing. They also serve as your control center, where you can watch a movie, navigate to your next destination, adjust the climate, set the playlist, etc.
Sensors, cameras and a surround-view monitor. Four cameras with a zoom in/out functionality pair with a 360-degree surround-view monitor to offer a full perimeter view. Tremendously helpful when you need to parallel park or fit yourself into a tight space, they're the perfect companions for a stretched luxury sedan in a congested inner-city setting.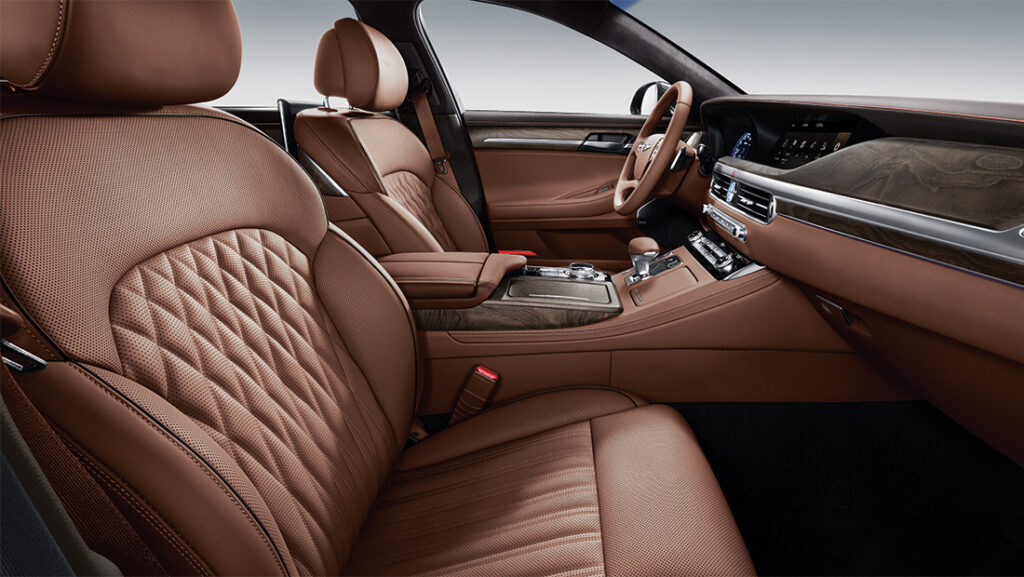 Well-behaved driving aides. To lighten the load on long road trips, the 2020 Genesis G90 comes equipped with lane keeping and driving assist, proximity adjusting cruise control and more. These aides always feel smooth and natural, never stepping in with an overly heavy hand to make unsolicited driving corrections.
A back seat that's the best seat in the house. The plush rear is where your appreciation for the G90 Ultimate sedan will reach a whole new level. Here, soft quilted leather captains seats are highly adjustable, heated, cooled, wide and relaxing. You can recline back and stretch out. A fold down control center will let you raise and lower sun shades all around and adjust the music, video monitors, seats and ambient lighting. Vanity mirrors stand ready for any last-minute adjustments to hair or makeup before your night begins. Truly a quiet, private, special place to be chauffeured around town in. A handy passthrough from the back seat to the spacious trunk will allow extra-long items like skis to be brought along—a thoughtful design as these back seats are way to bougie to be folded flat.
Hyundai's increasingly famous warranty. With so many lights, dials, sensors, motors, monitors, speakers and other tech on board, a 5-year limited and 10-year powertrain warranty will bring serious peace of mind against the many little problems that could potentially crop up. Plus, you'll get complimentary maintenance for 3 years or 36,000 miles.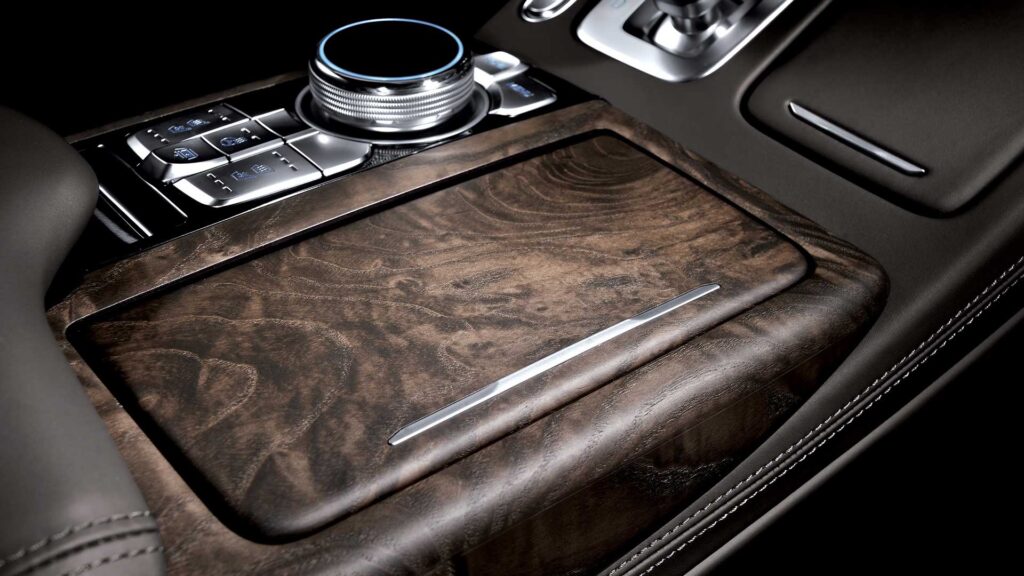 Related