Is the 2021 Aston Martin DBX the ultimate luxury SUV?
Back in 2003, Porsche did the unthinkable and debuted their controversial SUV. They called it the Cayenne, and many assumed it would fail miserably. What business did Porsche, a German sports car manufacturer, have building an off-road capable SUV? Boy, did they have us eating crow. The success of the Cayenne, and its smaller brother the Macan, are undeniable. Those two models put more Porsches in garages than any other.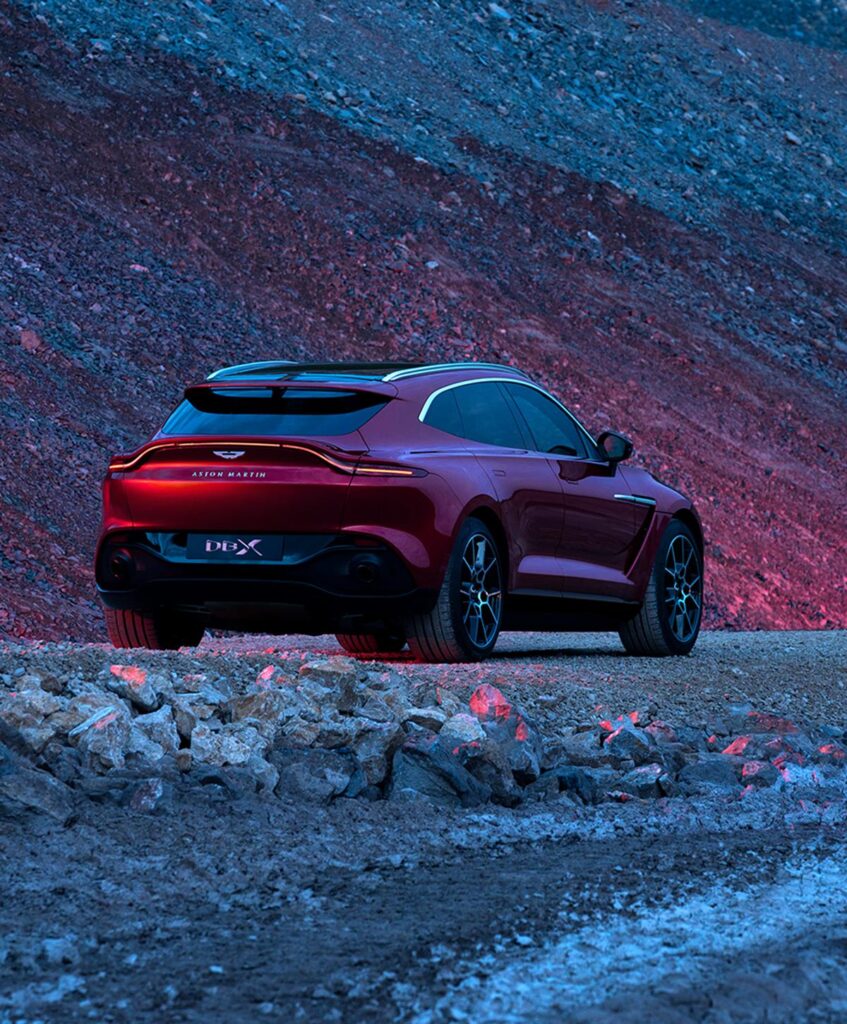 It took others awhile to catch on, but eventually, Lamborghini, Ferrari, Maserati, Bentley and even Rolls-Royce built their own sport utility models and entered the steaming hot SUV market. The Rolls-Royce Cullinan has proven to be a huge success, with a vast majority of owners being brand-new to the RR brand. That's the kind of market expansion only a well-executed SUV can deliver a brand, even one that's only ever demonstrated an aptitude for building track-attacking sports cars, like Aston Martin.
Late to the game though they may be, Aston Martin has finally realized that they need to get on-board the SUV train. Having a fast, beautiful, rare exotic like an Aston Martin is fine, but sharing the experience with a few others, with room in the trunk to spare, is even better. And so, the DBX has finally arrived, and it's ready to impress.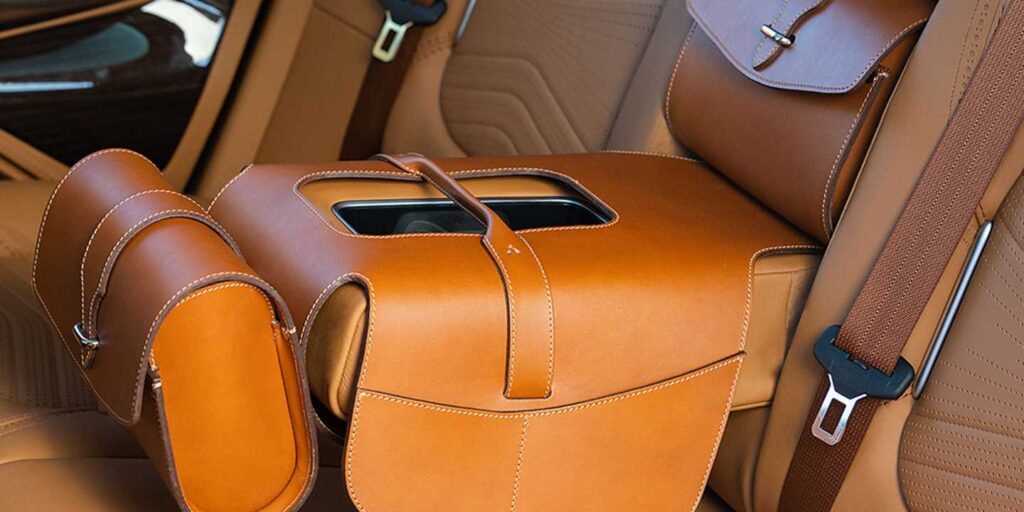 Visually, the DBX is all Aston Martin, which is never a bad thing, as the brand has perfected the delicate art-form of crafting beautiful cars over the decades. The 2015 DBX concept was the perfect tease. And while the 2020 production version looks quite different, it still retains all the design hallmarks we expect from an Aston Martin with the traditional grille and familiar headlights, side strakes in the front, muscular proportions, way more body than window, and a long nose and raked rear. These visual tricks help shrink the car, giving us the impression that it's lower and smaller than it actually is. The 2021 DBX has 7.48-inches of ground clearance.
Climb aboard and the illusion shatters. The inside offers plenty of space in the front and rear for average-sized adults to cruise around in complete comfort and style. While you glide along, you'll be treated to a feast of metal and impeccable leather work. Smart storage, like pockets, cubbies and door bins, abound. Just like the exterior, the interior feels carefully crafted, incredibly upscale and special. It is a truly beautiful place to commute in.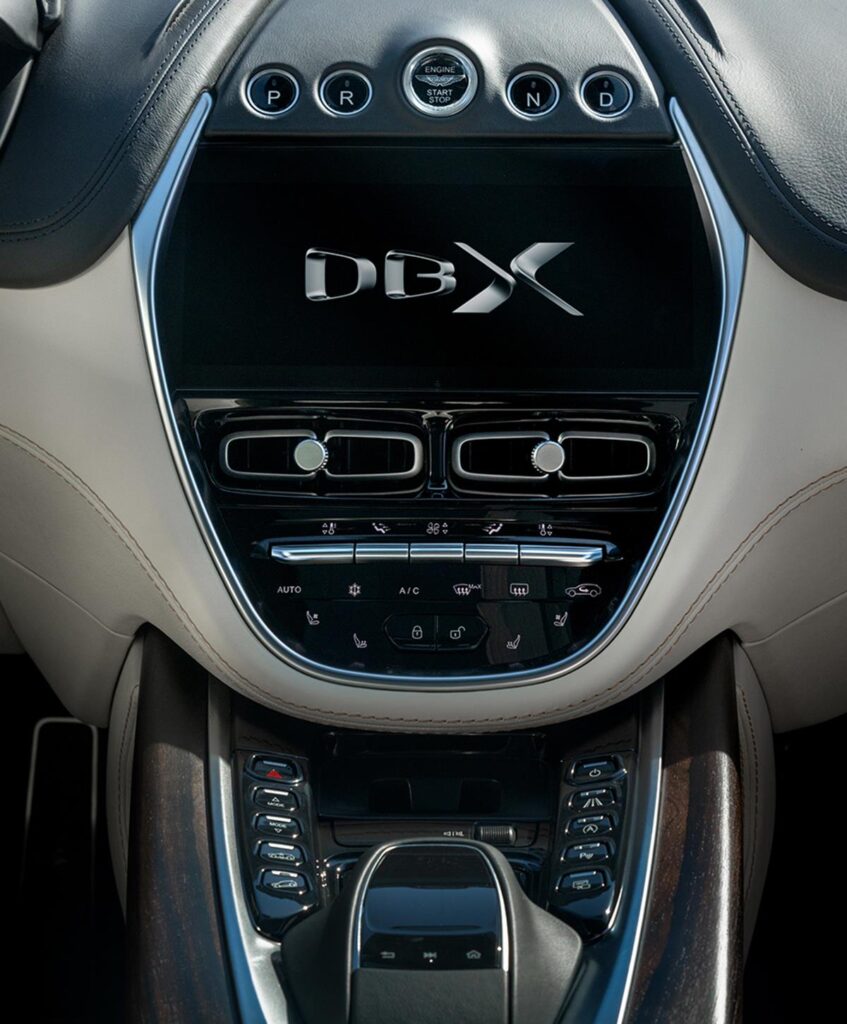 Pop the hood to find a familiar 4.0L 542 hp V8, bolted to a 9-speed gearbox. According to Aston Martin, this combination is good for a 0-60 run in 4.3 second and a top speed of just over 180 mph. When pushed hard, the Aston Martin DBX feels more like a Vantage, not the family friendly SUV it is. The way the DBX hides its size in the corners is a complete mystery. In sport and sport+ mode, the springs will stiffen and lower the car. The drive-train sharpens its senses, and everything gets turned up a notch for improved performance. In the car's standard GT setting, steering is light and smooth, double-paned windows block out road noise, and suspension is soft and compliant over any surface imperfections. Regardless of the mode you select, stab the gas pedal to unlock its savage acceleration.
Turn off the smooth tarmac onto a craggy trail and you'll have two modes to help you out: terrain and terrain. Both will raise the ride height and make various suspension and chassis adjustments necessary for tackling mud, snow, rocks, impossibly steep hill climbs and whatever else you may encounter.
It's been almost 20 years since Porsche shattered the mold with a major risk that paid off big time. Now we can count Aston Martin among the elite brands that have followed suit. Though they took their time getting there, the DBX is undeniably a successful blend of off-road confidence, on-road comfort, unexpected performance and beautiful design and craftsmanship. This Aston Martin is as special as any other, with enough room to share it with the whole crew.