Aquazzura's Dreamy New Boutique is a Summer Fantasyland
AQUAZZURA
And there's a stunning capsule collection to match.
Picture it: you escape to an Italian island. Every day consists of sparkling sapphire seas and sunshine. The air smells of lemons and saltwater. You meet a dashing beau and spend all day shopping for shoes. Life is beautiful. At Aquazzura new Capri boutique it's a reality. Okay, maybe not the beau (that's on you) but the shoes…oh boy, the shoes!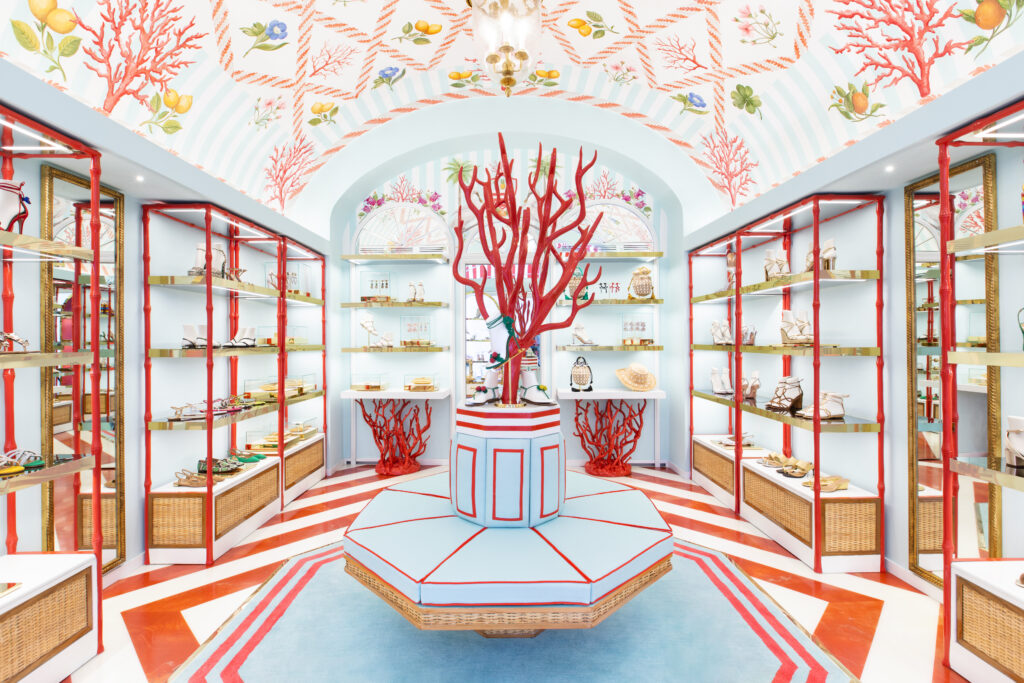 Situated in the heart of the island that inspired the moniker of the iconic Italian house, Aquazzura's first boutique is drenched in summery pastels and seafaring accents that will definitely make you want to jump on a yacht and sail into the sunset. Jet setting to Capri isn't exactly on this summer's itinerary, so living vicariously through the Capri Capsule Collection – launched to celebrate the boutique's opening – is a perfect alternative.
Featuring six styles in a handful of traditional colors with a splash of vivid pinks, blues, yellows, and greens, it's a collection filled with summer staples. The Very Positano, Very Amalfi, and Very Capri are perfectly timeless and easily carry you from summer to summer. But the real showstoppers are the Very Fragolina, Limoncello, and Very Sorrento.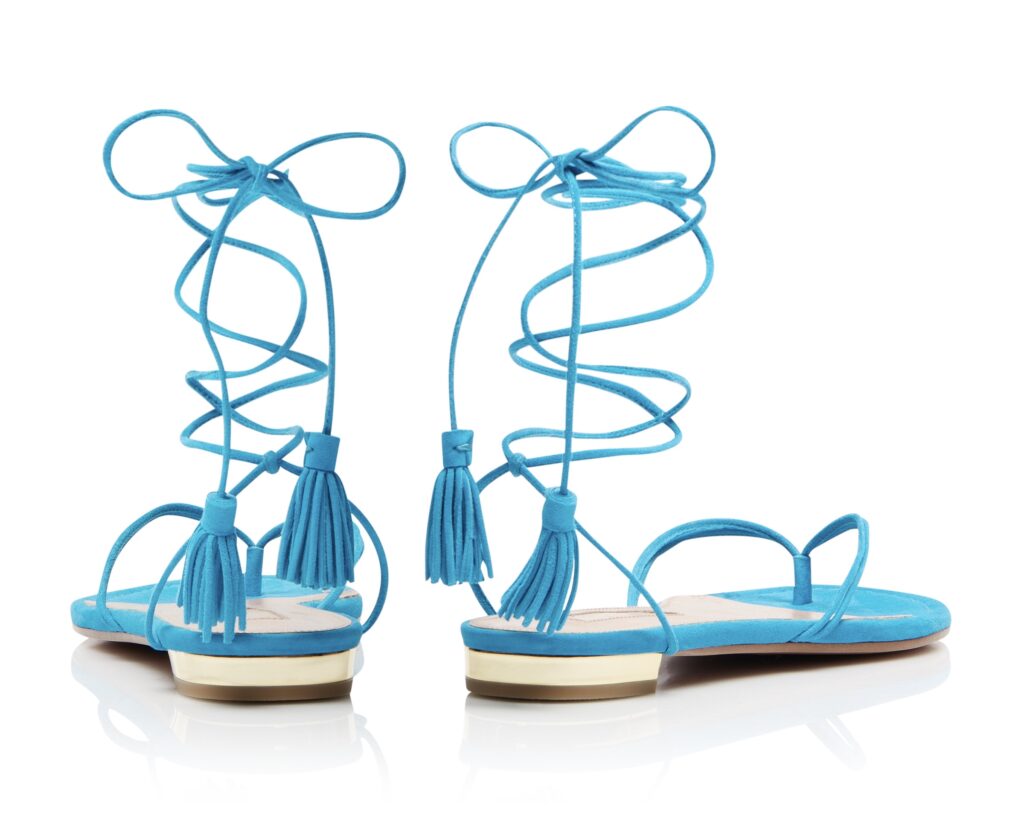 The Very Fragolina and Limoncello are beautifully whimsical with beaded fruit embellishments and the most wonderful little leaves crafted from jungle green suede. In all honesty, the Limoncello just might be the perfect summer sandal. Obsessing over those little lemons is absolutely acceptable.
If it were a competition – for the summer sandal crown if you will – the Very Sorrento would come in hot on the heels of the Limoncello. Delivering way more than just a little shine (we're talking major sparkle), if you love Aquazzura's stunning Tequila Sling this is the sandal for you.
If you do make it to Capri, a visit to the boutique is like stepping into a living art piece. A hand-painted ceiling by Jaipur-based artist Vikas Soni and his team, coral sculptures by Thierry Journo, and island-inspired focal points are just a few of the beautiful details that make up the world of Aquazzura.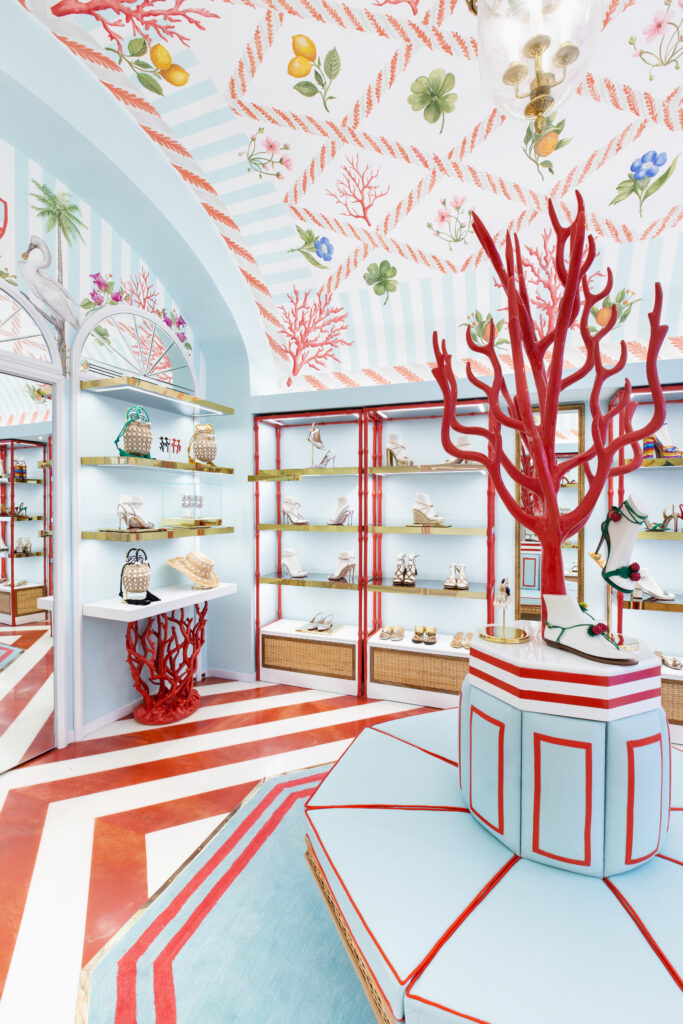 AQUAZZURA BOUTIQUE
Via Vittorio Emanuele, 5
80076 Capri NA
Related