Behind the Wheel: Bugatti Chiron Pur Sport
BUGATTI
The late, maniacally great Ferdinand Piëch had a concise vision for Bugatti. While spearheading the brand's revitalization in the early aughts, the Austrian autocrat decreed that the 16-cylinder hypercar must produce over 1,000 horsepower, hit 60 mph in under 3 seconds, and top out above 250 mph. Above all, he demanded it be as effortless on a race track as it was arriving at an opera house—seemingly incompatible goals that required mad engineering and a bit of magic to pull off.
While Bugatti's 16-cylinder Veyron and Chiron are unlike any other vehicle on earth, those overendowed specimens excel more at face-melting speed than they do kidney-rattling agility. Bugatti's answer to the one-tenth of 1 percent seeking a sharper Bug is the Pur Sport. This stiffer, stickier alternative to an off-the-rack Chiron emphasizes lateral G forces, rather than absolute elegance or ultimate comfort. As such, the Pur Sport sits lower on the ground, with exposed carbon fiber lower body panels accentuating the hunkered-down look. Gone is the adjustable rear spoiler, replaced with enlarged vents and a hulking wing that spans 6.2 feet across for earth-sucking downforce. In fact, over 100 lbs of mass have been shed, evoked by bits like a 3D-printed titanium tailpipe that more closely resembles an avant-garde trellis than it does automotive ornamentation. Beneath the meaner skin is significantly firmed-up suspension and a few mechanical tweaks intended to heighten the driver experience.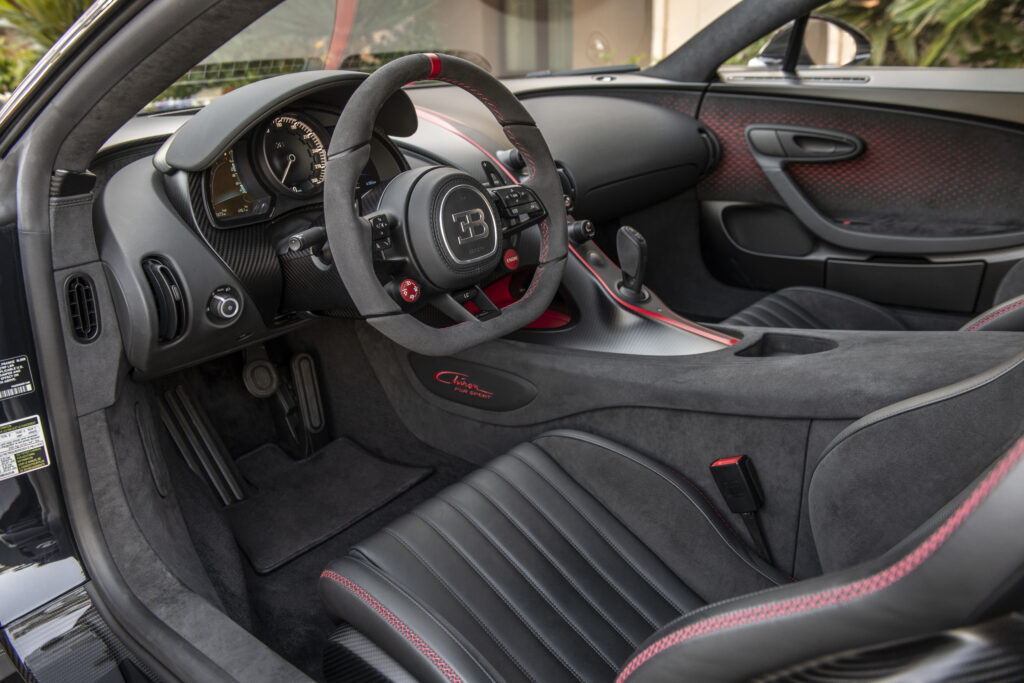 Bugatti's usual sense of occasion prevails within this special Chiron: the exquisitely, if minimally ornate interior is lit by a continuous, C-shaped rim of light separating driver and passenger. Presiding front-and-center before the driver is a massive analog speedometer. According to Bugatti designer Achim Anscheidt, the speedo was intended to offer a bit of surprise and delight to young enthusiasts when they peered into a Chiron at a car concours some years into the future. "This one goes to 300!" they might utter, unaware of the implicit Spinal Tap reference. In fact, this one only goes to 217 mph, which is actually slower than a run-of-the-mill Chiron (which has the same 1,500 horsepower engine and tops out at 261). But because the Pur Sport's gearing is shorter at it revs higher, it launches to 60 mph faster than the standard car and like a proverbial bat out of Hades.
Pin the accelerator pedal, and an ungodly amount of force shoves you into your seat. There's a beat or two before the major wallop ensues, but once it does the feeling is like nothing else. Because the 7-speed transmission is adaptive, it will slam into the next gear if it's being driven in anger; cool it down, and the shifting becomes buttery in that oh-so-Bugatti way. The adaptive suspension feels stiff and sharp, telegraphing the road surface below with clarity. But the Pur Sport doesn't drive like a lightweight sports car; this 2 + ton monster commands the road like a land-bound missile, assailing the tarmac with relentless grip and seemingly endless power.
See Also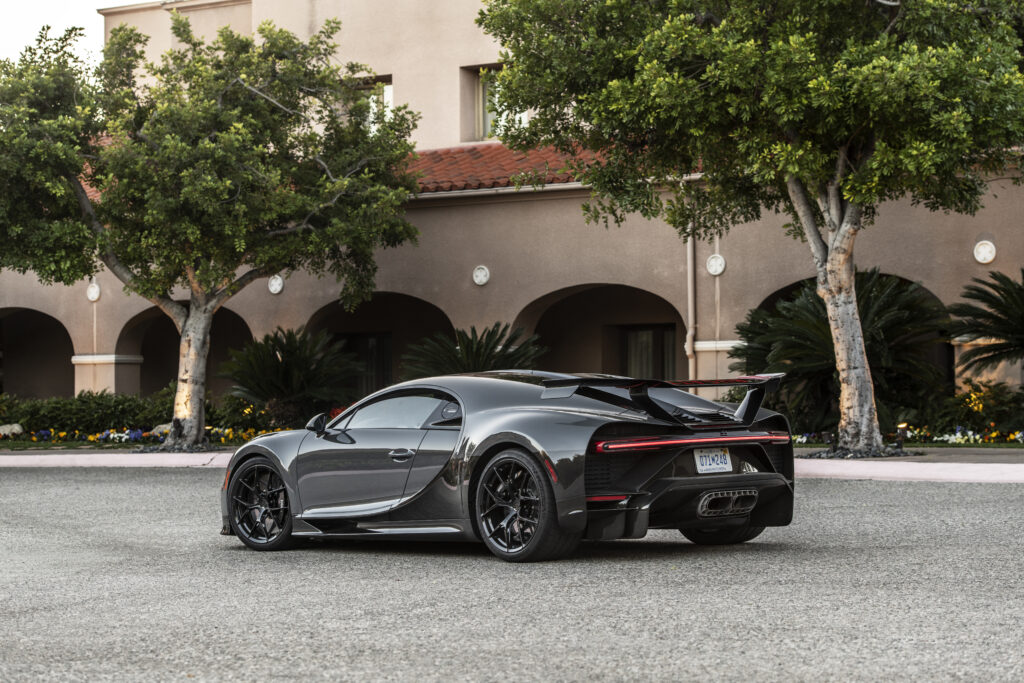 The sensations delivered by the Pur Sport are more immediate, more insistent, and even more grandiose than in the standard (if you could call it that) Chiron. If the baseline is polite enough for the opera, this one is combative enough to arrive amped on 'roids and pick a tussle with anything and everything in sight. With its $3.6M price tag and limited run of 60 cars, the Bugatti Chiron Pur Sport captures the attention of a rather limited audience. But it's a focused demographic, this speed-addled set— Ferdinand Piëch might approve yet.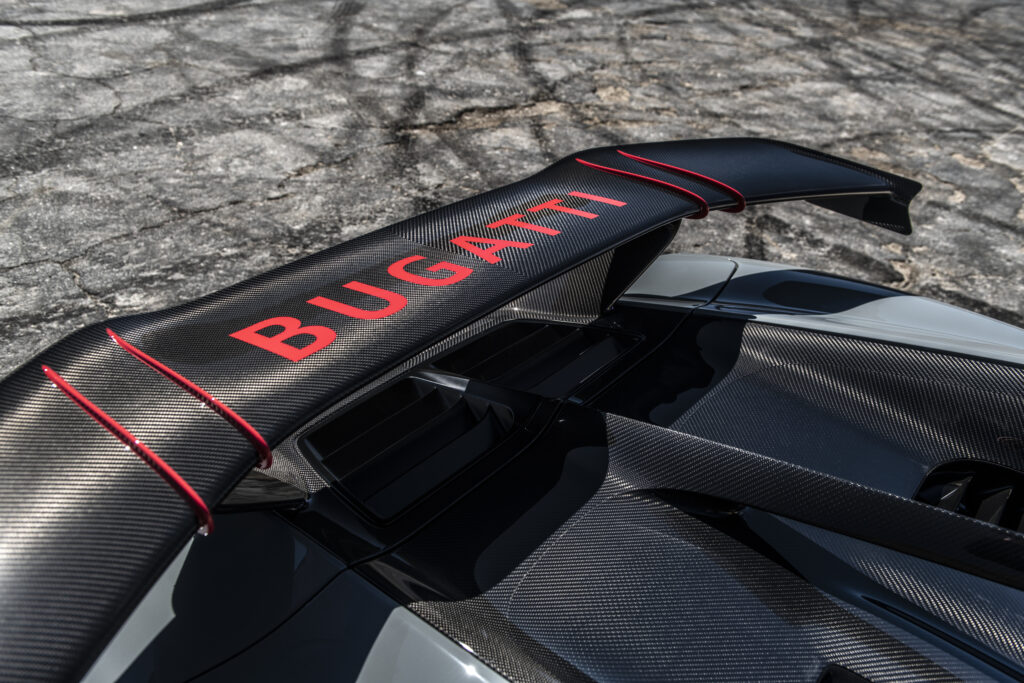 Related