Behind the Wheel: 2020 Lexus RC F
Lexus
472hp stuffed in a sleek coupe. A review of the 2020 Lexus RC F.
Lexus has taken their sleek, sexy two-door RC coupe and stuffed a 5.0L 32-valve V8 under the hood. They then paired it with a lightning-quick 8-Speed Sport Direct-Shift Transmission and fitted it with a unique "F" spec double wishbone suspension in the front and a multilink setup in the rear. Next, they reinforced the chassis, beefed up the brakes, and lowered the center of gravity. Finally, they fine-tuned the whole package on some of the world's most demanding racetracks: Fuji Speedway in Japan and the famous Nürburgring in Germany, just to name a few.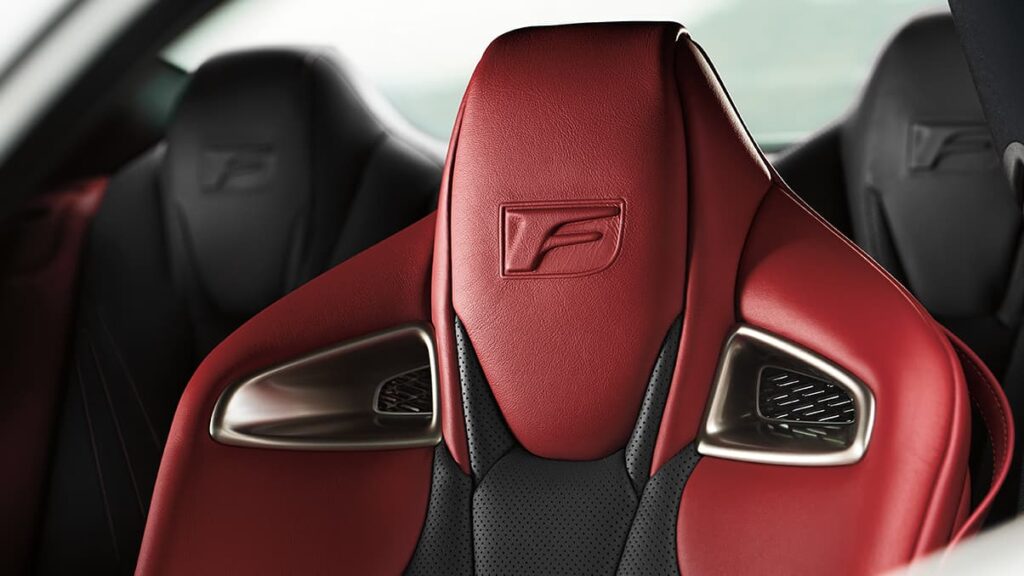 The result is as you'd expect from an already exciting Lexus model that now has an "F" on the end of its title. It's a high-performance yet surprisingly luxurious and feature-filled sport coupe that doesn't want to sacrifice a single coddling amenity along its path to full-driving enlightenment.
For the 2020 model year, Lexus has made moves to improve the performance and visuals of the already capable and extremely attractive RC F. A revised intake routing helps the powerful V8 squeeze out an extra five horsepower and six lb.-ft. of torque. Weight is down, the suspension has been tuned up, and electronic launch control is now available as standard equipment. The 2020 RC F also sees refreshed styling in the headlights, taillights, and grille. 
A Track Edition model joins the lineup in 2020 as well. This trim ups the ante with upgraded carbon-ceramic Brembo brakes, a red leather interior, and lighter curb weight. Something that improves performance across every category—down to tire wear.
On the inside, the Alcantara door trim and armrests combined with striking silver fiber interior panels make a strong statement for a performance luxury blend. Other sporty touches abound, like aluminum pedals and sport seats with attractive white stitching and a shape that seems to have been inspired by the musculoskeletal anatomy of the human body. The seats are supportive and bolstered but still relatively comfortable and beautifully sculpted.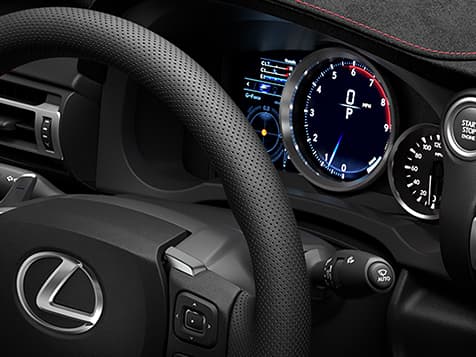 The RC F brings a lot to the table: dramatic styling, a fast-revving and incredible sounding naturally aspirated V8, and a luxurious build. The 2020 RC F shows its soft, sumptuous side in one instant, only to transform into a track-attacking, fire-breathing machine the next—all at a fairly accessible base price. Combine this impressive balancing act with the long list of standard equipment, and the obvious value makes the Lexus RC F a compelling option. It may not be as quick off the line or fast around a corner as others in its class but only because it wasn't willing to sacrifice too many of the daily comforts that make it such a pleasure to drive on the day-to-day—whether in Sport Plus mode or Eco.
Power/Torque: 472 hp/395 lb.-ft.
0-60 mph: 4.2 seconds
Top Speed: 172 mph
EPA Fuel Economy: 16/24/19 mpg
Related