Whether you're aware of the trend or not, fashion and lifestyle brands have a long, interesting history of collaborating with luxury auto manufacturers. The latest in this long line of mostly spectacular, sometimes confusing partnerships is the New York lifestyle brand Kith on the BMW M4 Competition.
Kith founder Ronnie Fieg is a native New Yorker and long-time BMW enthusiast. He's working closely with the classic German marque to combine elements of his own classic "E30" generation M3 and match it with the modern M4 Design. It will be appropriately named the M4 Competition x Kith and will be strictly limited to a production of 150 units worldwide.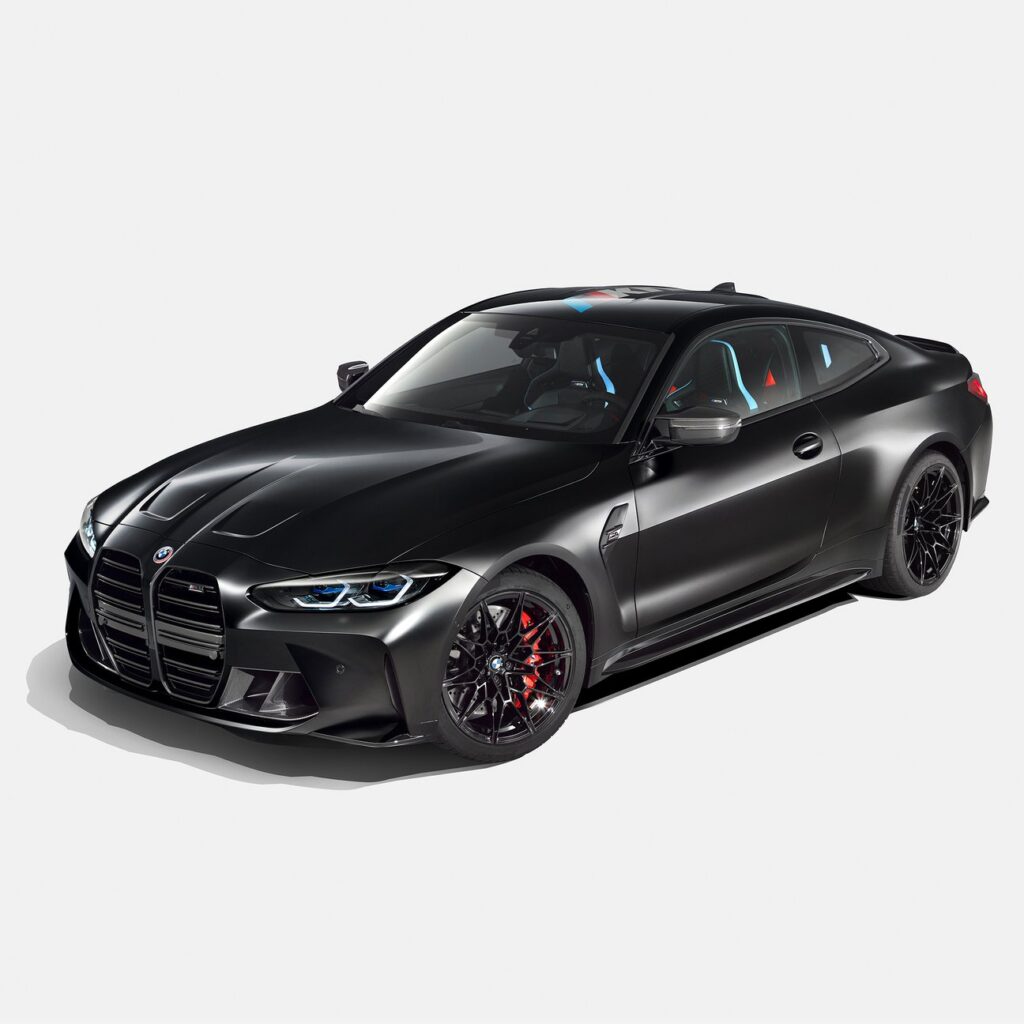 Creating limited production, fashion-forward concoctions for the discerning customer looking to go from point A to point B and appear extremely good while doing it. This trend extends far beyond the Ford Expedition Eddie Bauer edition. I'm referring to the time that Lamborghini and Versace imagined up the titillating Murcielago LP 640 Versace. Or when the Fiat 500 suddenly could be seen with a full Gucci makeover. At the very tippy-top of these cost-inflating collaborations that bring fashion and luxury motoring together in all the best possible ways is the work Hermes has done with the Bugatti Veyron, Chiron, and Pagani Huayra. But that's a different story for a different time.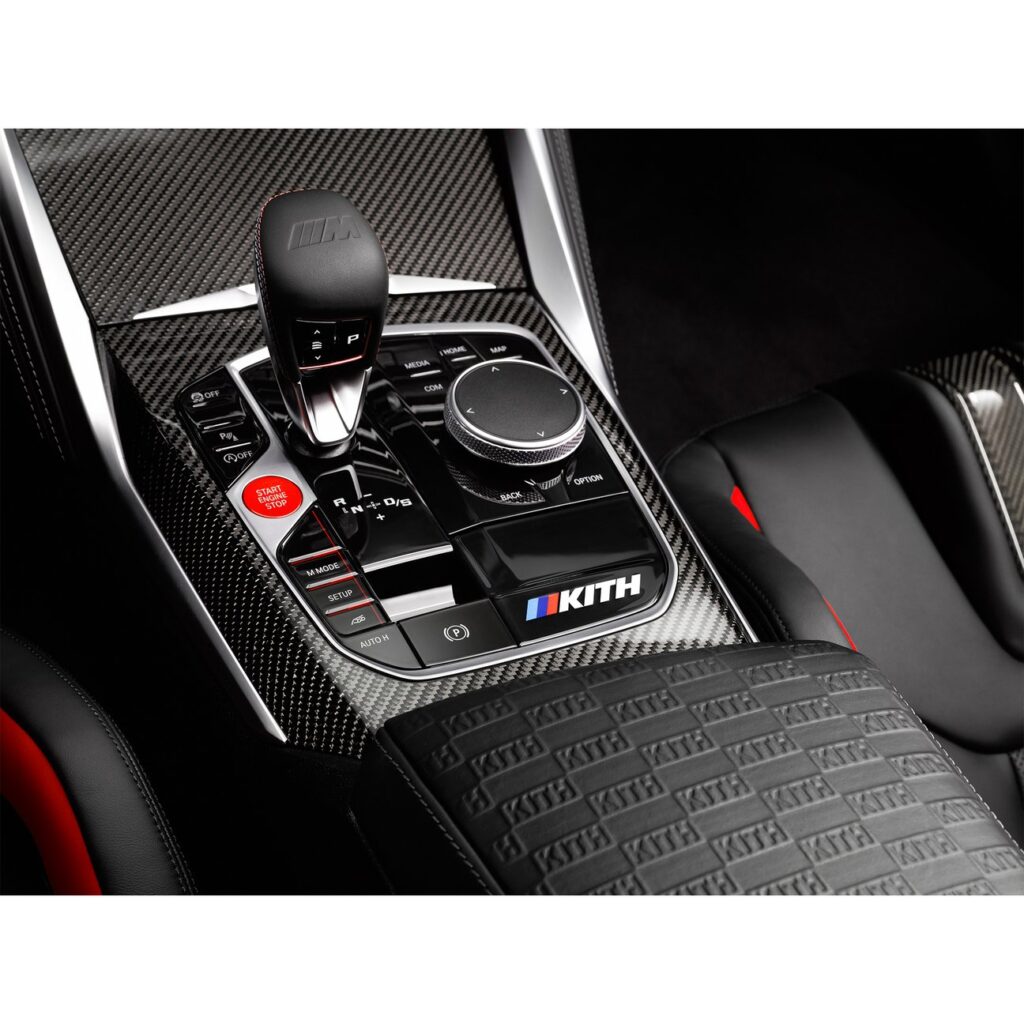 The M4 Competition x Kith will arrive with over 500 hp from its 3.0L Twin Power turbo inline-six. An M xDrive all-wheel-drive system pairs perfectly, tightly controlling all that power. This ensures that it's used to accelerate the car and not just spin the tires and create expensive smoke. Kith-embossed black merino leather can be found throughout the tremendously sporty M4 Competitions cabin.
See Also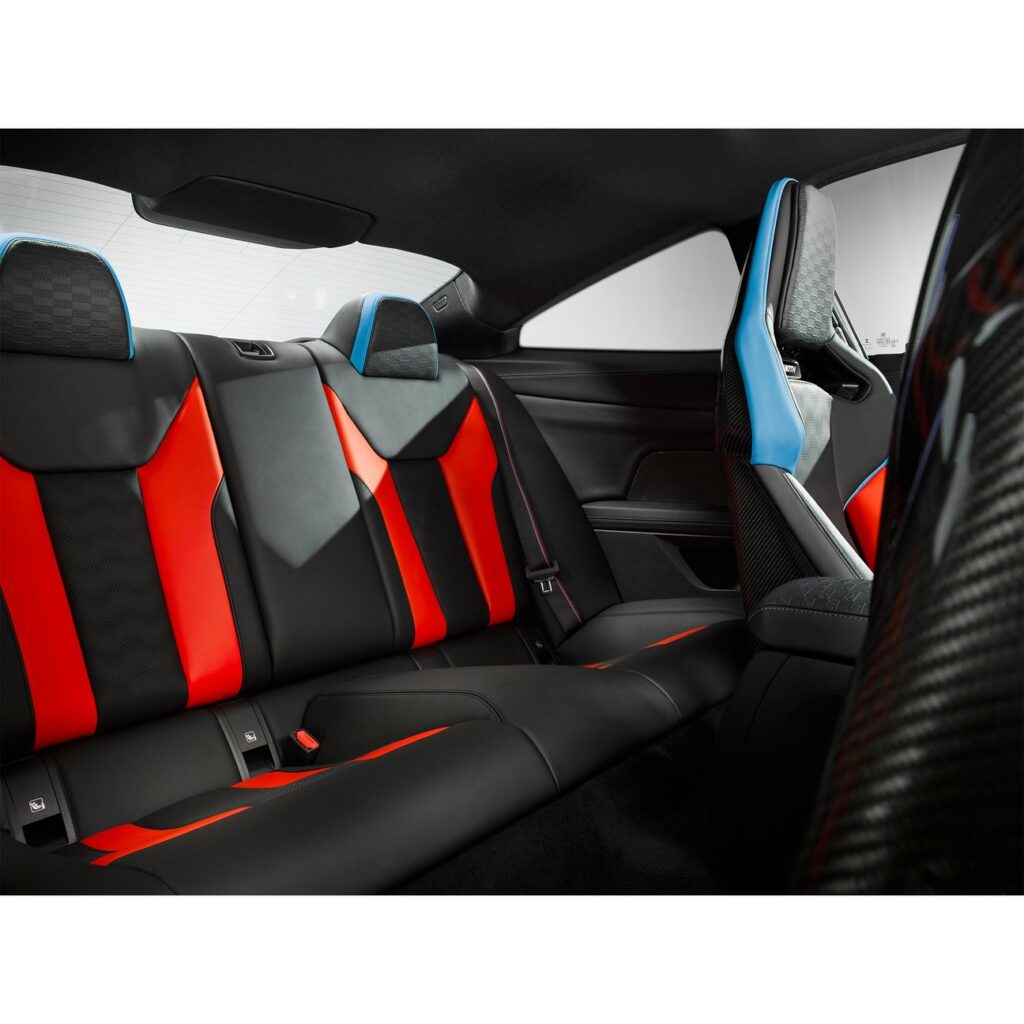 Nothing screams "collaboration" like a fusion logo. While BMW has never done one before, Kith finally broke the mold, adding an extra ring around the BMW shield in the M colors of dark blue, light blue, and red. Also, bright lettering can be found within the ring, boldly proclaiming the Kith collaboration. On the trunk lid, a special black Kith logo, tied into the iconic tri-color M-stripes, can be found. Everything combines to help this special edition M4 stand out as something truly unique. Matte paint finishes are all you'll find here, coming in either Frozen Brilliant White, Dark Silver, or Black. If interested, it's best to get your order in quickly through the BMW website. MSRP begins at $109,250. The M4 x Kith will arrive in 2021 as a 2022 model year vehicle, and we can't wait to eventually see one for ourselves. 
Related