Bonnie and Crystal Flynt are tactile people. "We really believe in touching things and seeing them in person," says Crystal Flynt, the offspring half of the mother-daughter duo that owns Bon, a boutique in Tucson's historical Barrio Viejo neighborhood. "We go on buying trips as much as we can, which is usually about four times a year… I feel like you can always tell when a shopkeeper doesn't go on buying trips."
These pilgrimages may have been curtailed by COVID-19 this year, but mementos of trips past fill the Flynts' bright and airy space, housed in a complex designed by the late Swiss-American architect Josias Joesler. Repetto ballet flats and Mary Janes from Paris hold court with Apuntob cashmere sweaters from Rome and Karu plaid button-ups from India.
"We really like a mix of things being refined, but also a little bit with the hand feel in it," Flynt says. "Something with more of a rustic feel to it next to something that's really refined. That kind of combination is really attractive to us because I feel like sometimes, when everything is the same, it's not very inspiring."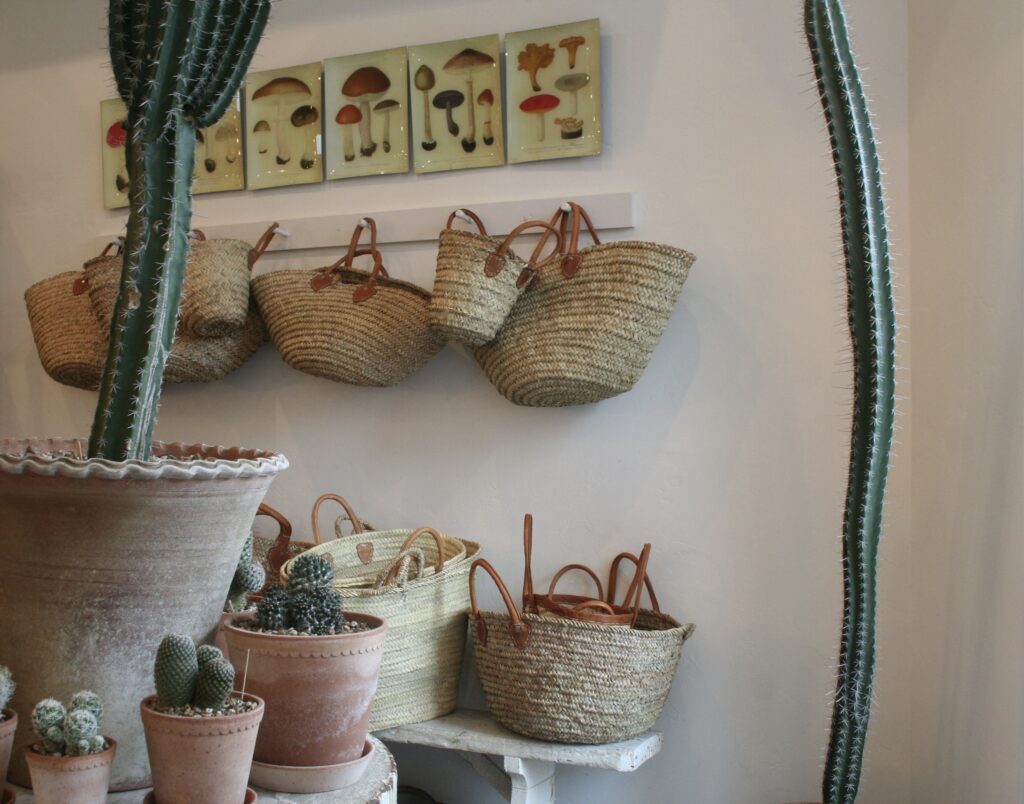 The Flynts' signature style stems from Bonnie's immigrant upbringing on a California ranch. "Her dad was Portuguese, and her mom was Dutch, so she grew up with kind of a European sensibility of mending things and having good quality [items]. And regardless of whether or not you have a lot, you take care of things… That sense is really important to both of us – buying less, but buying better."
The overall effect is Euro farmhouse chic – Françoise Hardy meets French countryside – with generous splashes of global flair. "We incorporate a lot of animals" as a tribute to Bonnie's roots, Flynt says, like golden scissors in the shape of roosters and hares and 3-foot-tall concrete dogs. The latter caught the eye of Bon's highest-profile admirer, Diane Keaton, who penned a love letter to the shop in 2013.
"I almost feel funny talking about it," Flynt says when Keaton's name comes up. "We try to keep people's privacy. But she did write an article about us in Remodelista, which totally blew our minds. It was so sweet of her. She's just an amazing person and a style idol for us." It was actually Keaton's sister, Dorrie, an antiques professional and Arizona dweller, who first visited the shop.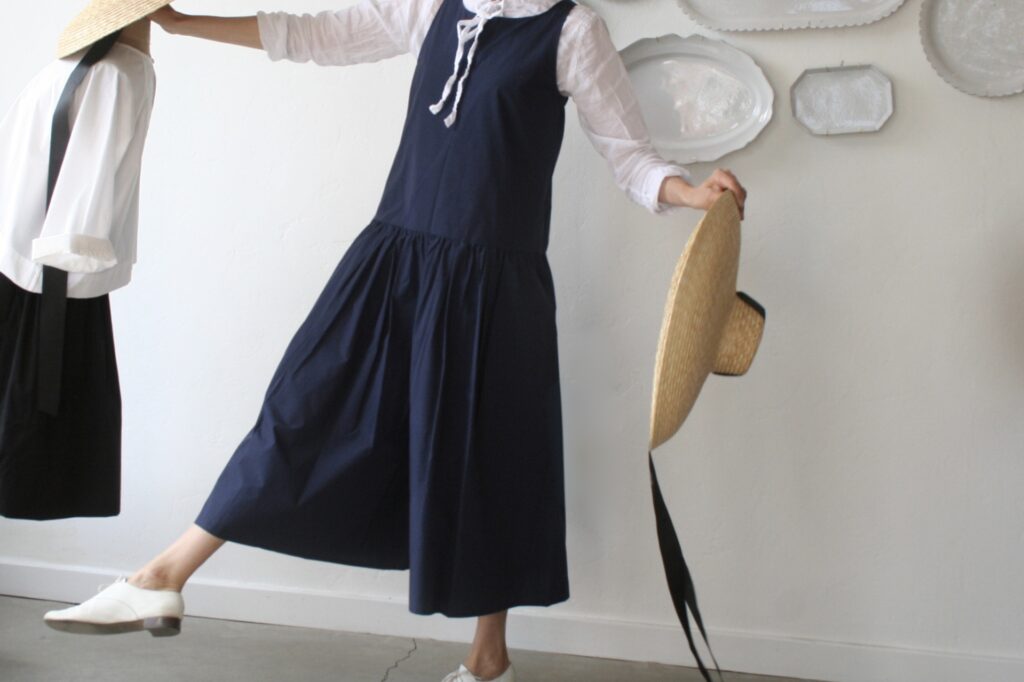 Loyal clients like the Keaton sisters have kept Bon in business since 2004. "We had a really, really hard time making it out of the last recession in 2008," Flynt says, so the onset of the pandemic initially "terrified" them. They closed two weeks before Arizona governor Doug Ducey mandated the closure of non-essential businesses and immediately began improvements to their online shop, which had never been a priority.
"I always kept it pretty small, because I never had the time to do it," Flynt says. "We would just put a fraction of what clothing we carry on there. We didn't even put any home things or any of our paper goods. Our store was always way bigger than what it showed online." As of this writing, the shop has reopened with limited hours. "Our clients in Tucson are definitely coming back, and our online support has just grown," Flynt says. "We're always blown away by how kind and sweet our clients are. They'll write us sometimes a thank-you note for something they received from us, and it just means so much."
Building similar loyalty and relationships with designers and sources has been just as crucial "When we find something that we really love, we really love it. We like to keep supporting those artists and those designers," Flynt says. "Every now and then we'll find something that's just a one-off thing that we find at a local market somewhere, but the majority of our store is people we've been working with for all these 16 years." The store's livelihood directly contributes to their livelihood, she continues. "I really think part of having the shop, too, is supporting ways of making things and supporting these independent designers who have gone out on such a limb to make what they love their life's work."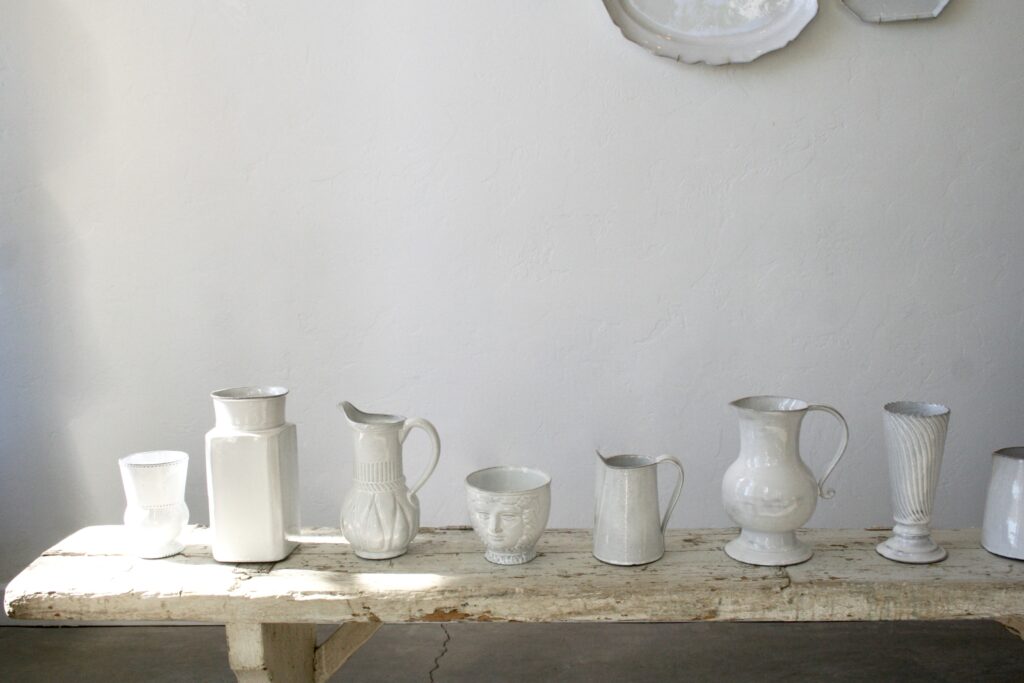 Longtime favorites include New York City's John Derian, who makes glass découpage plates; vintage Bolivian frazadas; Los Angeles clothing designer Hazel Brown; and Sula, a line out of the U.K. Bon is also a supplier of the exclusive Astier de Villatte line of ceramics and candles, which are produced on a commune in Paris. "They use the black clay that they find on the outskirts of Paris, and then every piece is handmade and dipped in porcelain," Flynt says. "It gives it this really beautiful, really fine kind of finish, but you can definitely see the hand in it. And there's a slight element of the dark color coming through the white, so it creates the most beautiful edging and the most beautiful color."
Artists/owners Benoit Astier de Villatte and Ivan Pericoli visited Bon for a book signing and ended up creating a candle inspired by their trip to Tucson. "We have it at the shop. It's one of our favorite scents, actually – not just because we're biased, because it's true," she says. The product description reads like a poem: "Planted in the Arizona desert, surrounded by giant cactuses with amazing shapes, stands Tucson. Wander downtown, along streets lined by colorful houses. Crushed by the heat, take a break in the shadow of a mesquite, watered by a little glass of mezcal. Intoxicating scents of the Far West float in the air: lightly smoky and sweet aromas of wild grasses, parched wood, immortelle flowers, and red earth, burnt by the sun." Reflexively, Flynt explains the missing ingredient any Arizonan would cry for: "It doesn't have creosote. They weren't here during the monsoon, so they didn't smell creosote."
The desert city – colloquially known as the Old Pueblo – is a huge part of Bon's origin story. "We wanted to bring things to Tucson that we love, that we couldn't find here – high quality, beautifully made things – because we thought people might be interested in it in the same way that we were," Flynt says. "We wanted to create an environment that we wanted to be in, and just hoped other people would like it, too. There have been some more stores that have opened in different areas of town [with] a sensibility of carrying small designers or making things themselves. So, I think Tucson has changed a bit… [but] our shop still feels different to us."