Eye Spy: 10 Evil Eye Favorites
Shielding yourself from bad vibes has never looked so good. Here's our evil eye gift guide.
Is it any wonder folks have taken up an ancient talisman for protection in the world we live in today? The evil eye, or Nazar, certainly isn't a new trend, but lately, it's made an appearance on more than just necklaces.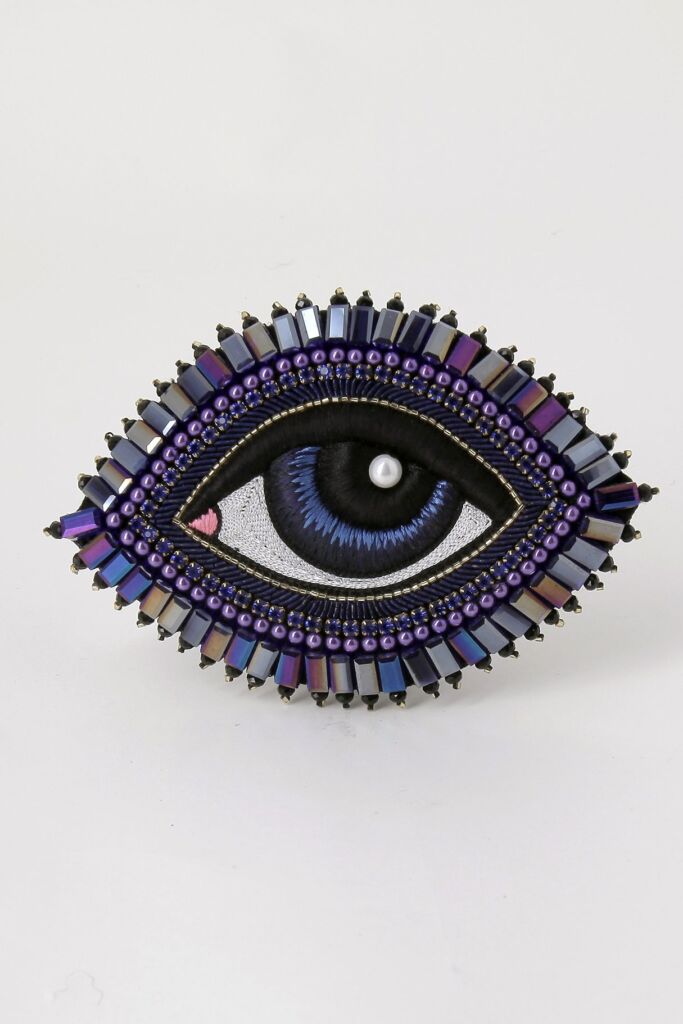 Meant to ward off curses and glares from the envious, the evil eye can be traced back to ancient Greece, but it also made appearances in the civilizations of the Phoenicians and Ottomans. Most recognized in its glass bead form, the evil eye has come great lengths in design. These days, you'll find the Nazar in more mundane formats like doormats, phone cases, and even shower curtains.
The evil eye has bewitched fashion over the last few years, making appearances at Anna Sui, Libertine, and even Gucci. Remember when Alessandro Michele took it to another level in his FW18 collection by adding a third eyeball to the model's head? Gigi Hadid carries an evil eye charm that she bought when she was a girl. Hadid believes it's associated with positive energy and reminds her to let bad vibes go.
The notion of wearing something that protects one's energy has never seemed so right. If you're in need of an amulet, look no further than Lito Fine Jewelry's chic enamel eye necklaces. Set in gold and surrounded in diamonds if you so wish, Lito's amulets are a modern mystic's must-have. For the unafraid shady-vibe blocker, Céleste Mogador's hand-embroidered eye brooches are bold masterpieces.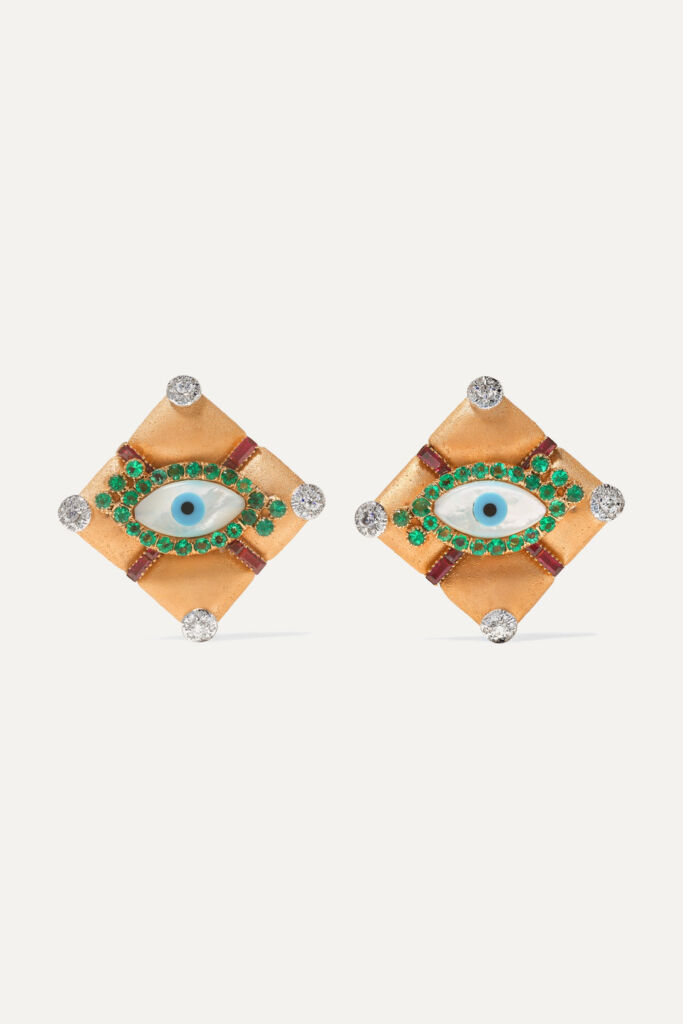 In an age when energy, auras, and vibes are openly discussed, it's no wonder you'll find an endless sea of evil eye options. We've compiled an evil eye gift guide full of chic and captivating Nazars for someone special in your life or just to keep your own vibes high. Shielding yourself from bad vibes has never looked so good.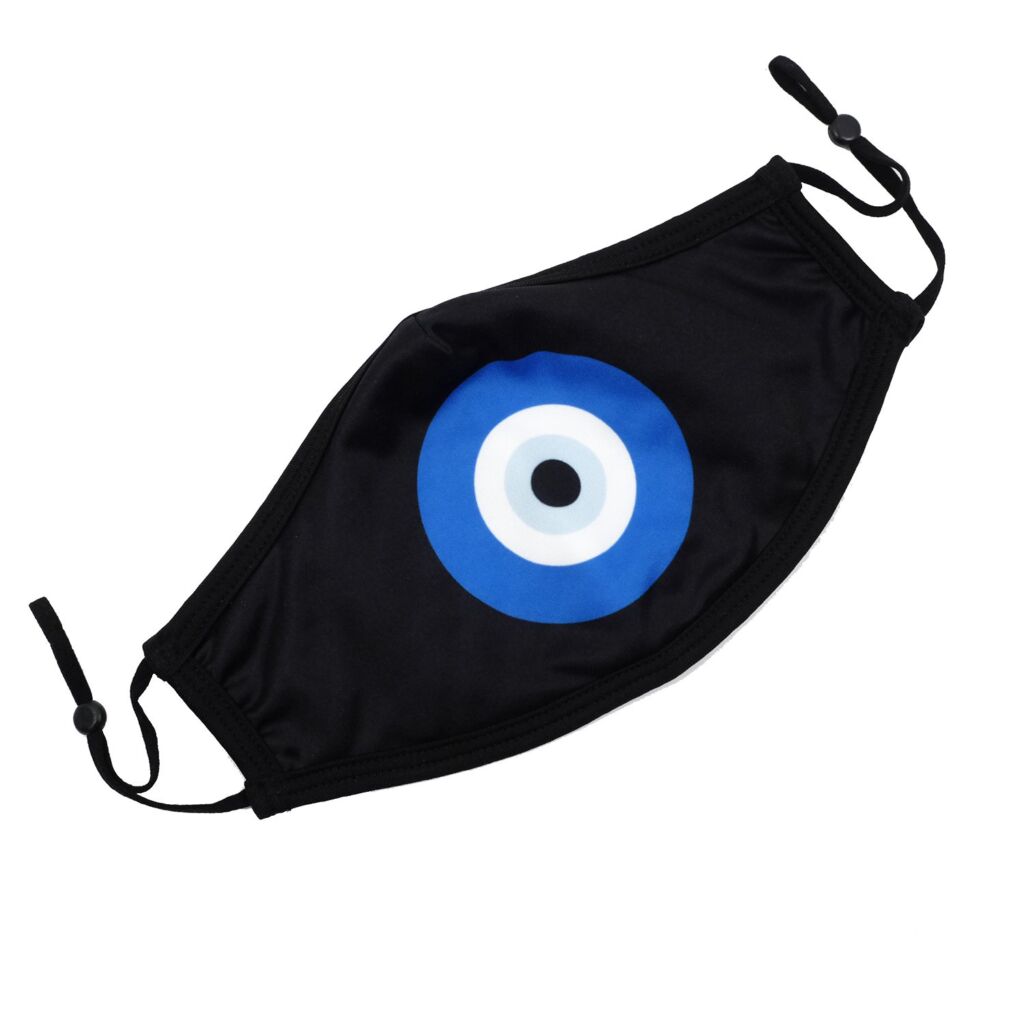 Related