There are shades of blue — and then there is that discernible shade of La Prairie cobalt. For devotees of wellness, the vibrant hue has long been synonymous with the legendary variety of Swiss anti-aging treatments developed by Dr. Paul Niehans in 1931. The color is a first impression of sorts: A subtle nod to the company's commitment to the art of anti-aging. But as is true with all fine art, there is far more than meets the eye.
First, a bit of context: By the 1950s, the House of La Prairie was a pioneering business in the science and methodology of rejuvenating one's skin from the inside out. Niehans' revolutionary, cellular-level approach to skincare — and the startling results it yielded — quickly made his secluded clinic in Montreux, Switzerland, a sought-after destination for high-profile clients the likes of Pablo Picasso, Miles Davis, Charlie Chaplin and Greta Garbo. In search of state-of-the-art healing remedies and rejuvenation, each guest would leave with a topical cream — an elixir developed by the doctor that would soon garner its own cult following. By 1978, the legend of La Prairie was in full force, with the debut of its comprehensive, biotechnology-based Exclusive Cellular Complex skincare regimen.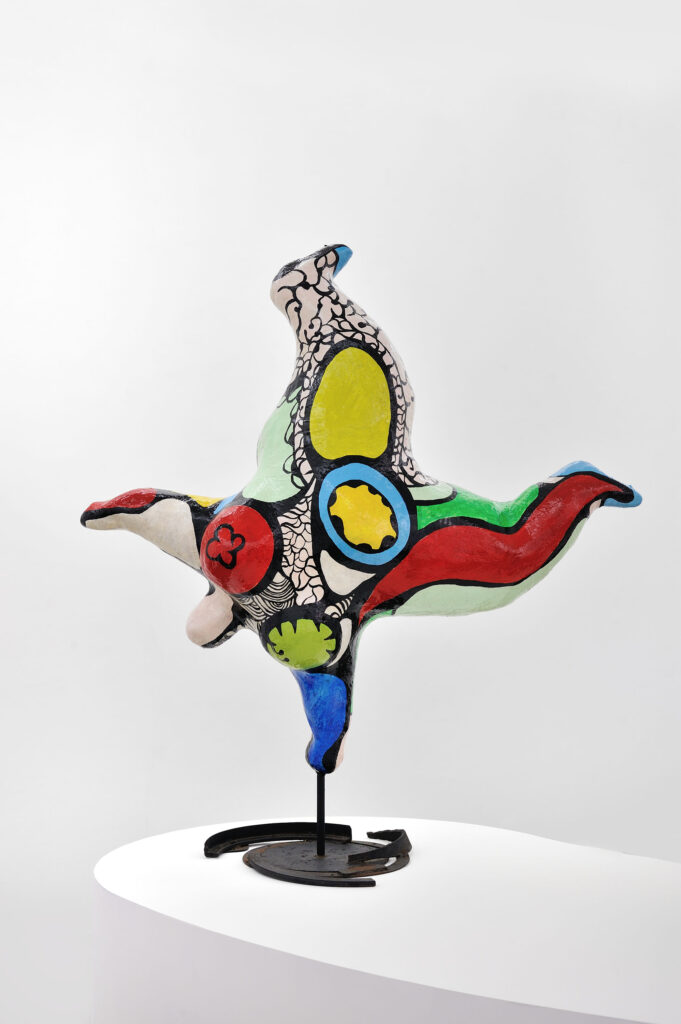 In the early 1980s, the company launched its now-iconic Skin Caviar Collection, which uses the life-giving properties of platinum, white caviar, and pure gold as the source for natural rejuvenation. It was a chance encounter during the development of Skin Caviar that led to its artful, vivid-blue packaging: In 1982, the trailblazing, French-American artist Niki de Saint Phalle was creating her eponymous fragrance in the same design studio in which the La Prairie team would gather for creative exchanges. De Saint Phalle's signature cobalt caught La Prairie's attention — after all, it was the artist's most beloved shade as it was "the color of joy and luck." Inspired by the artist and her distinct depiction of femininity, strength, and serenity, La Prairie selected de Saint Phalle's cobalt for its Skin Caviar packaging — a singular design that all at once pays homage to an artist whose ambition and vision is as timeless and innovative as that of La Prairie.
Nearly forty years following that pivotal connection between artist and brand, La Prairie continues to celebrate the barrier-breaking, overtly feminist artist. In 2021, it partnered with MoMa PS1 in New York to support a substantial exhibition focusing on de Saint Phalle's oeuvre. And in April 2022, La Prairie served as patron for the opening of "Niki de Saint Phalle in the 1960s" — the first exhibition to survey the artist's experimental work made during this pivotal decade, on view at the Museum of Contemporary Art San Diego through July 17.
It is this interdisciplinary merging of art, research, medicine, and creation that makes La Prairie more than just a skincare brand. Rather, its layered, thoughtful approach to historic context, product development and legacy design warrants the title of couture-for-the-skin.