A Luxe Valentine's Day Gift Guide For Self or Other
To some, Valentine's Day is simply a marketing holiday… but to others, it presents an amazing opportunity to indulge in some romance-themed shopping. Whether for yourself or another, we never pass up an opportunity to peruse a few splurge-worthy items — but this is far from being solely an act of vanity. "Genuine and loving gift-giving provides the giver with satisfaction, happiness, and can strengthen the connection with the recipient," explains intuitive counselor Kerry Giannantonio. "Seeing a loved one happy increases our joy — it feels good."
But should you decide to gift yourself, let's just say that we are in full support of this as an act of self-love, and that you are absolutely deserving. "Know that you are worthy to receive. Receiving can be a challenge for many people [but] accept to practice receiving, and to bring delight to the giver. In the true sense of gratitude, the giver is not expecting anything in return but gratitude." She names a few delightful ways to give to yourself such as treating yourself to a. decadent meal, a tarot or astrology reading, a transformative haircut, or even a massage as a means of feeding your soul. Of course, she also points out that not only material items are ways to immerse yourself in self-love this February 14th. Giannantonio also recommends simple acts like turning your phone off, allowing yourself a full day of rest, or reciting affirmations in the mirror.
If you are seeking some material means of lavishing yourselves or another in some decadence this Valentine's Day, peruse our top picks below.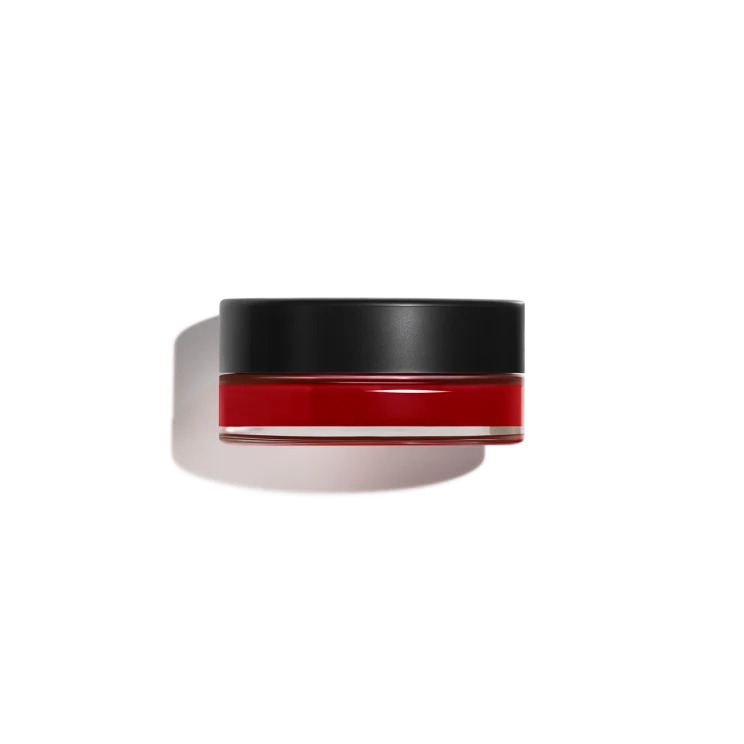 We love a multi-tasking product… and when Chanel comes out with a new collection centered around camellia, Gabrielle Chanel's lucky flower, it is not to be missed. The collection includes skincare, makeup, and a fragrance mist in sustainably-minded packaging (think: organic inks, mindful ingredients, and Sulapac material), but this tinted lip-and-cheek balm seems on the nose for Valentine's Day.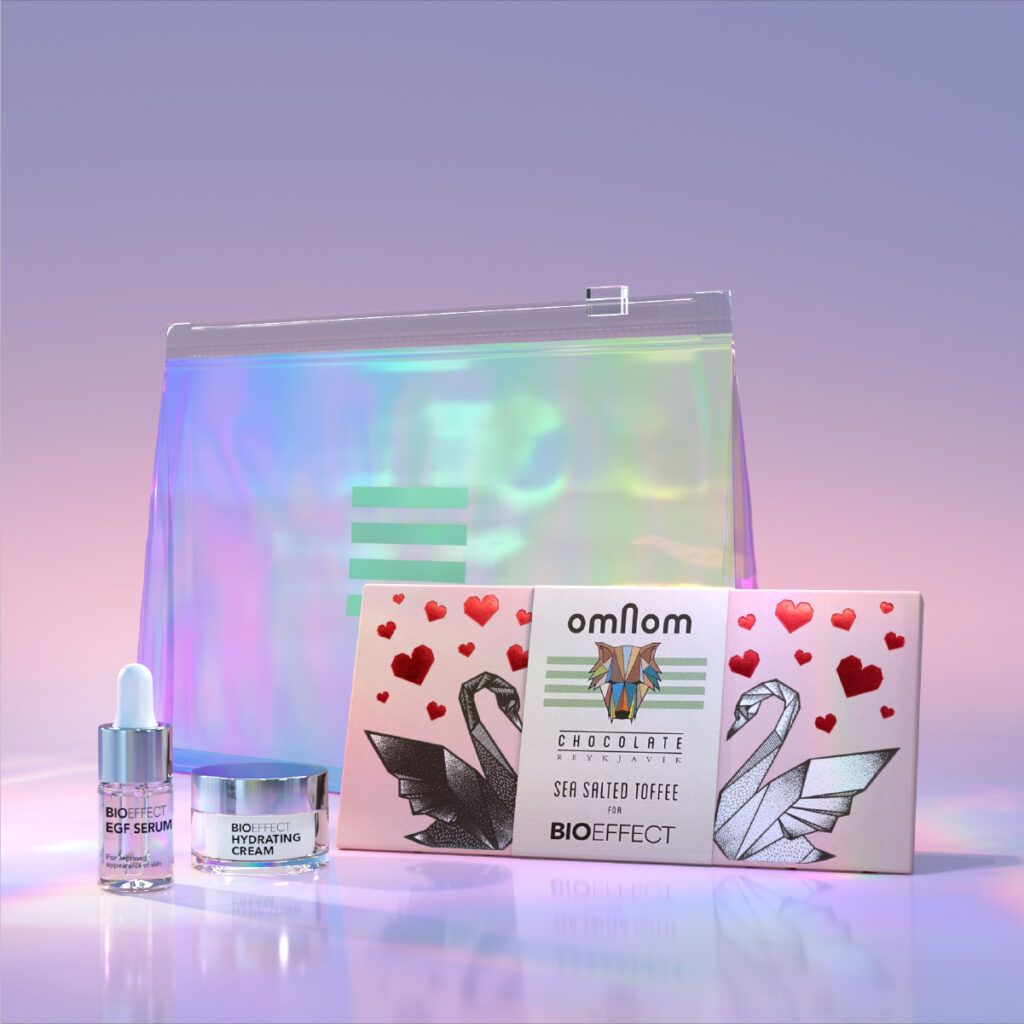 2. Bioeffect EGF Power Creme, $215 + Gift
No matter what you purchase from Bioeffect's line — their hero, for instance, is the EGF Serum — you can rest assured that you are purchasing some of the industry's cutting-edge science, using a barley-derived form of epidermal growth factor to help stimulate the skin cells' production of collagen and elastin. That being said, we are absolutely smitten with their new nighttime moisturizer with moisture-enhancing beta glucan, hyaluronic acid, Niacinamide, and a new ingredient called Oridonin, among others. Plus, for the holiday, each purchase of over $120 will include this adorable gift set with a customized chocolate bar.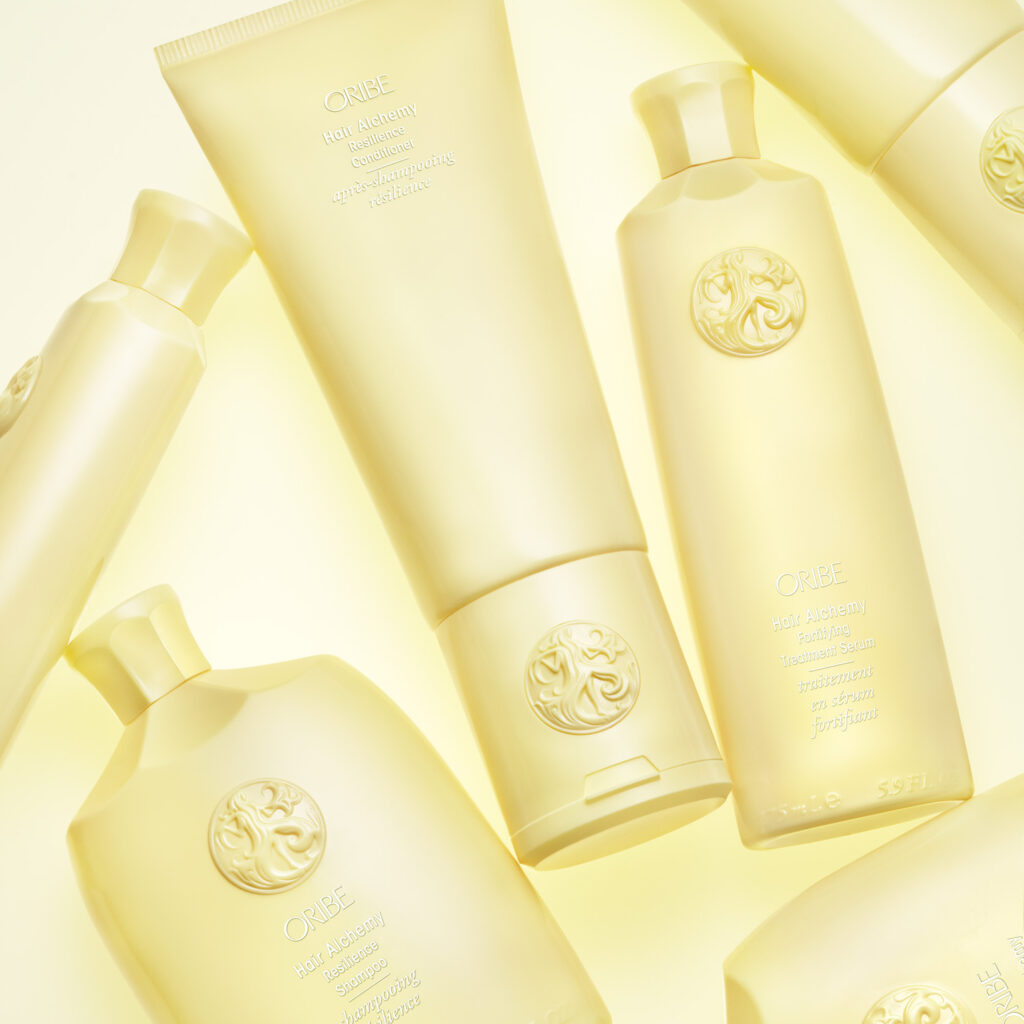 3. Oribe Hair Alchemy Resilience Shampoo, Conditioner, and Treatment Serum, $49 +
If your giftee is a luxury haircare lover, she has clearly heard of Oribe. Their newest launch is the Hair Alchemy collection which is designed to help strengthen hair and prevent breakage with ingredients like bio-fermented bamboo leaf, chia seed, plant-based protein, and heat protection.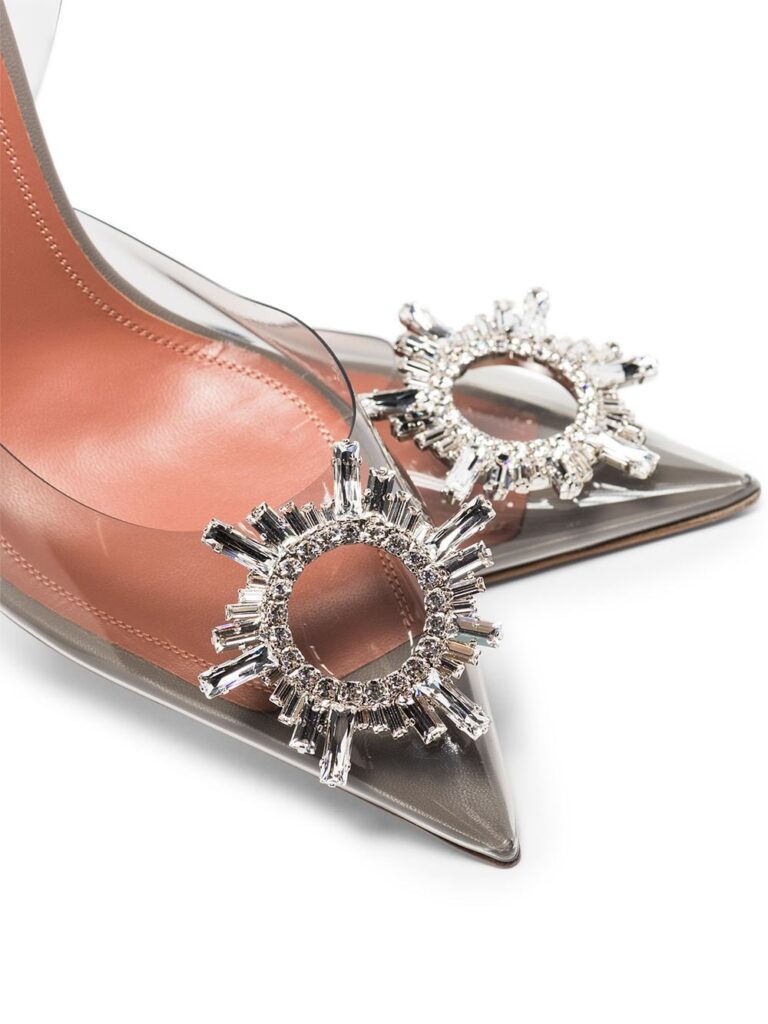 4. Amina Muaddi 95mm Transparent Slingback Pumps, $2,454
It-girls and influencers like the lovely Nitsan Raiter have been seen rocking this contemporary glass slipper by Amina Muaddi. Designed in Paris, produced in Italy, and featuring a signature flared heel, this ultra high-end new collection of footwear will send your fashion-loving Valentine to the moon.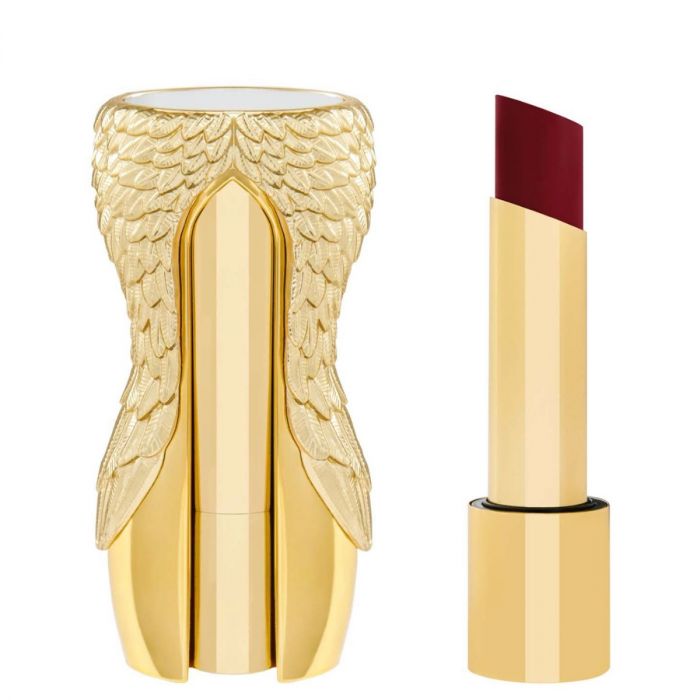 5. Valdé Armor Refillable Lip Set, $199
The most luxurious red lipstick is that is sumptuously liftable is undoubtedly this burgundy-inspired hue of satin lip color encased in an impossibly fancy sheath. The formula itself, which comes in multiple hues, features hyaluronic acid, flaxseed oil, vitamin E, and the botanical extract Bidens Pilosa for added benefits.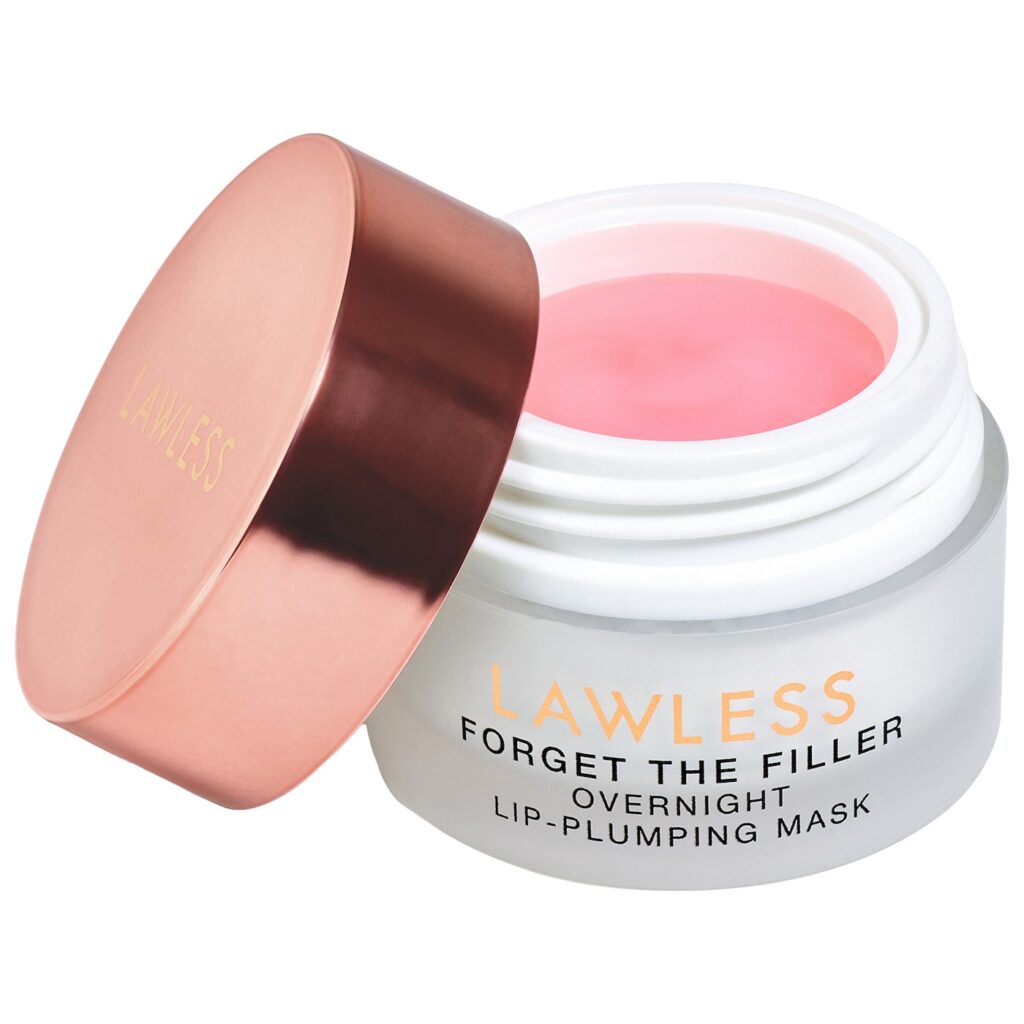 6. Lawless Overnight Lip Plumping Mask, $21
We'll be frank — the luxury lippie above is best paired with this brand new clean skincare launch for the lips. The formula is ceramide and shea butter-infused for moisture retention and skin barrier support to rehabilitate — and plump the size of — any lips it touches. Whether applied at night or throughout the day, it keeps lips plump, hydrated, and as perfectly kissable as they should be on this most romantic of holidays. Trust and believe that this newcomer is a beauty editor favorite for a reason.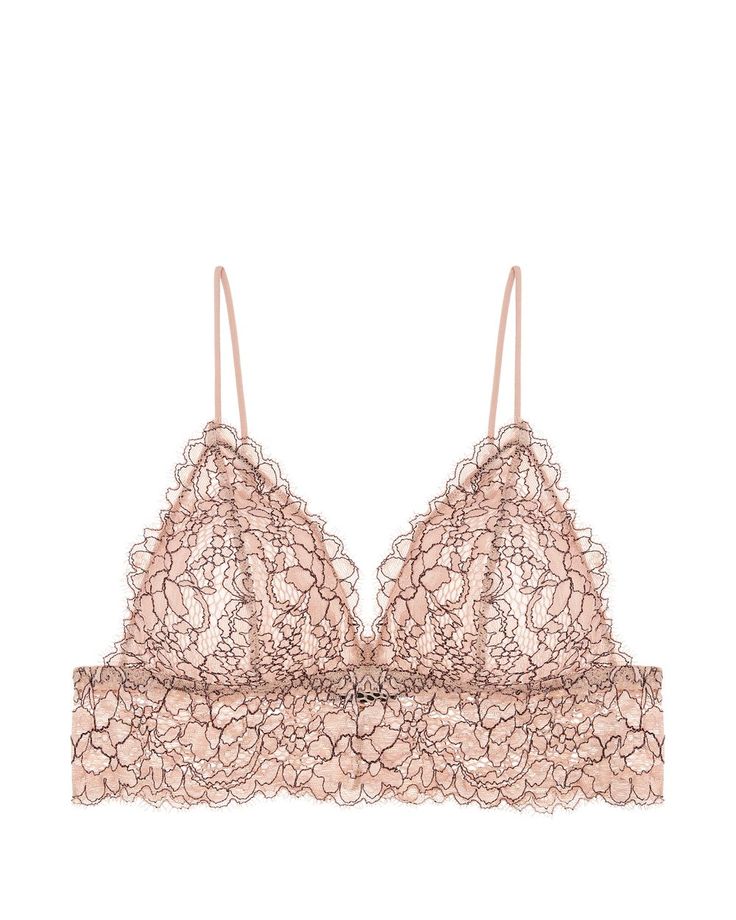 7. Cosabella Prêt-A-Porter Bralette + Thong, $75+
For a sweet and classy Valentine, this delicate floral lingerie pairing by Cosabella in a neutral blush shade is the way to go.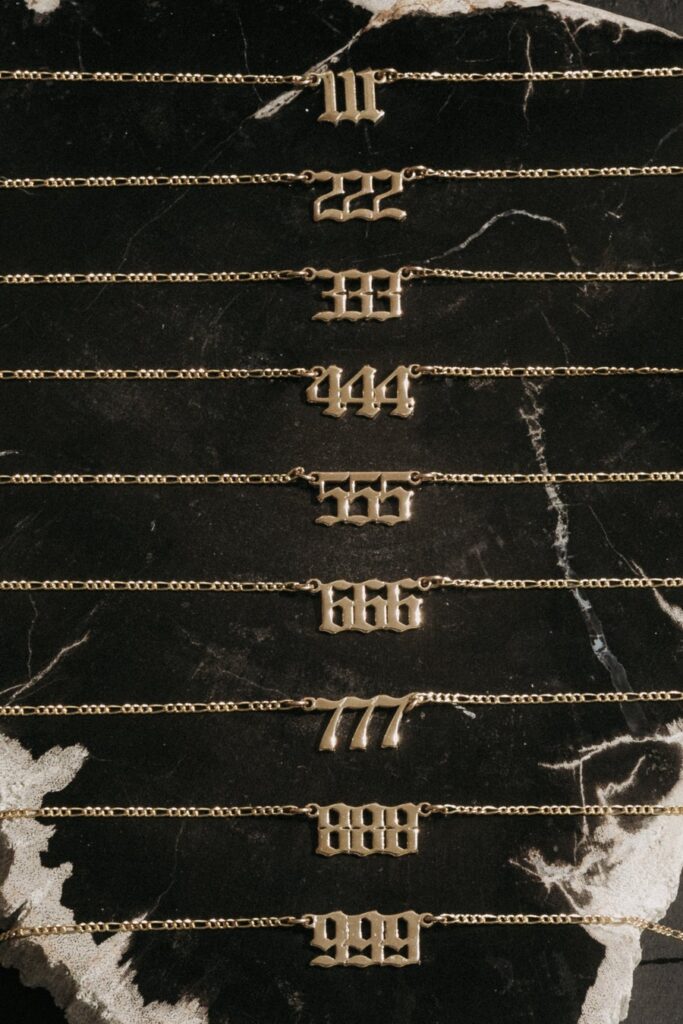 8. Child of Wild Angel Energy Necklace, $68
For mystical Valentines that often see angelically-sent, triple digits, the Cool-girl approved jewelry line now offers the super-chic Angel Energy collection. Each number corresponds to a different metaphysical necklace, but if you'd like a pointer, '333' inspires support, love, and guidance from your spiritual guides and helpers.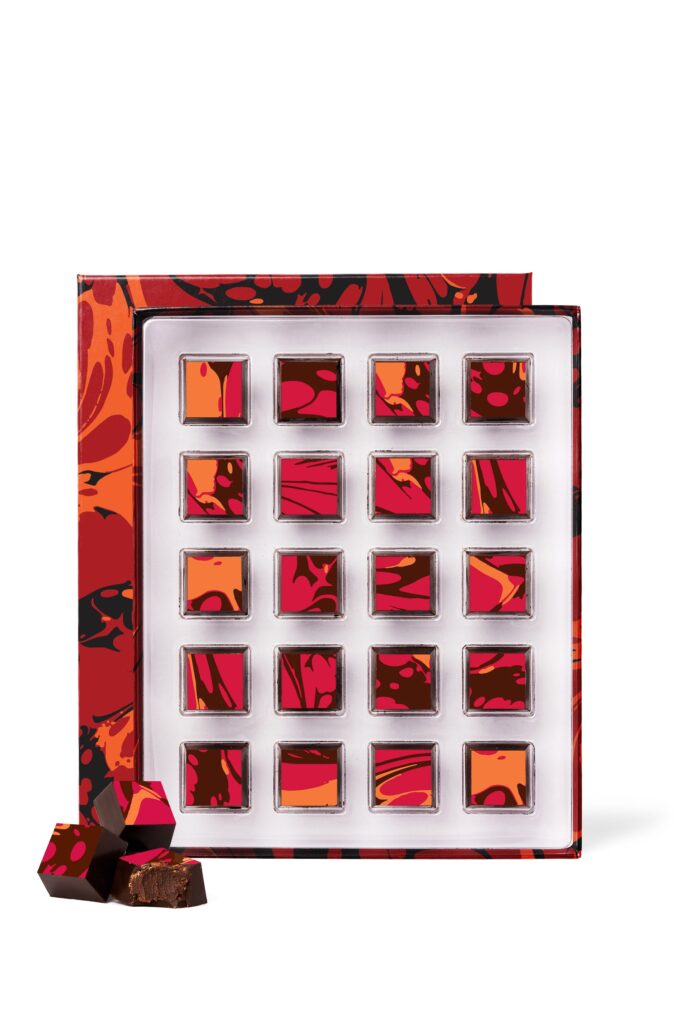 9. Compartés Marbled Moet Champagne Chocolate Truffles, $69.95
Combine chocolates and champagne into one with these beautifully delicious, marbled confections from the gourmet chocolatiers.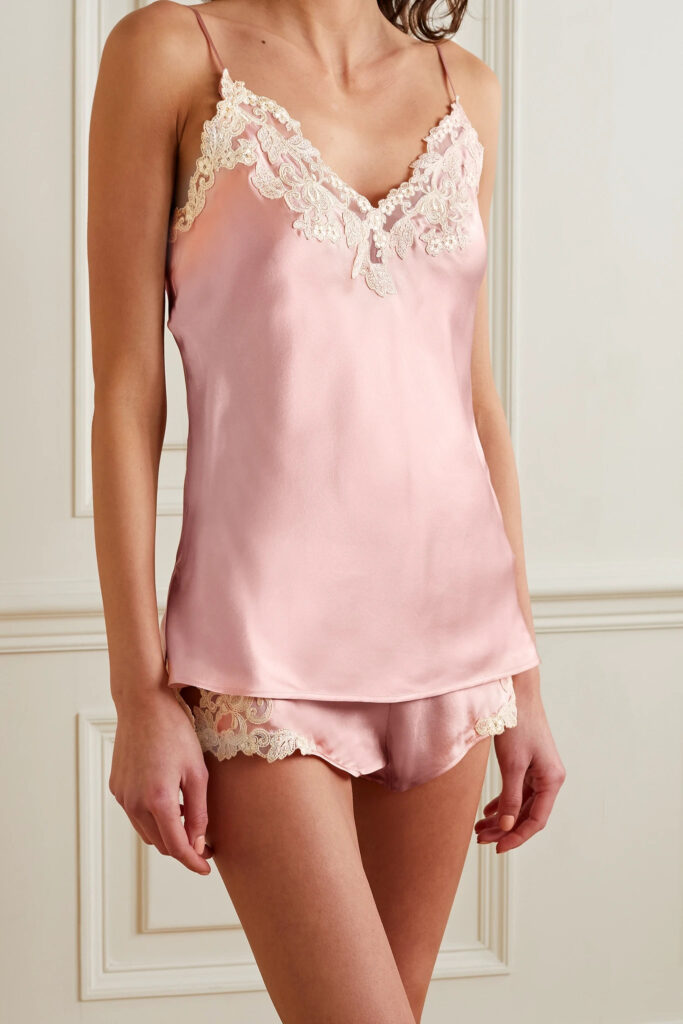 10. La Perla Pink Maison Embroidered Lace-Trimmed Silk-Blend Satin Camisole + Shorts, $650+
Nothing spells out sensual luxury quite like a set from La Perla. This lace-embellished camisole and short set will easily become the favorite pair in your (or her) entire sleep collection year-round.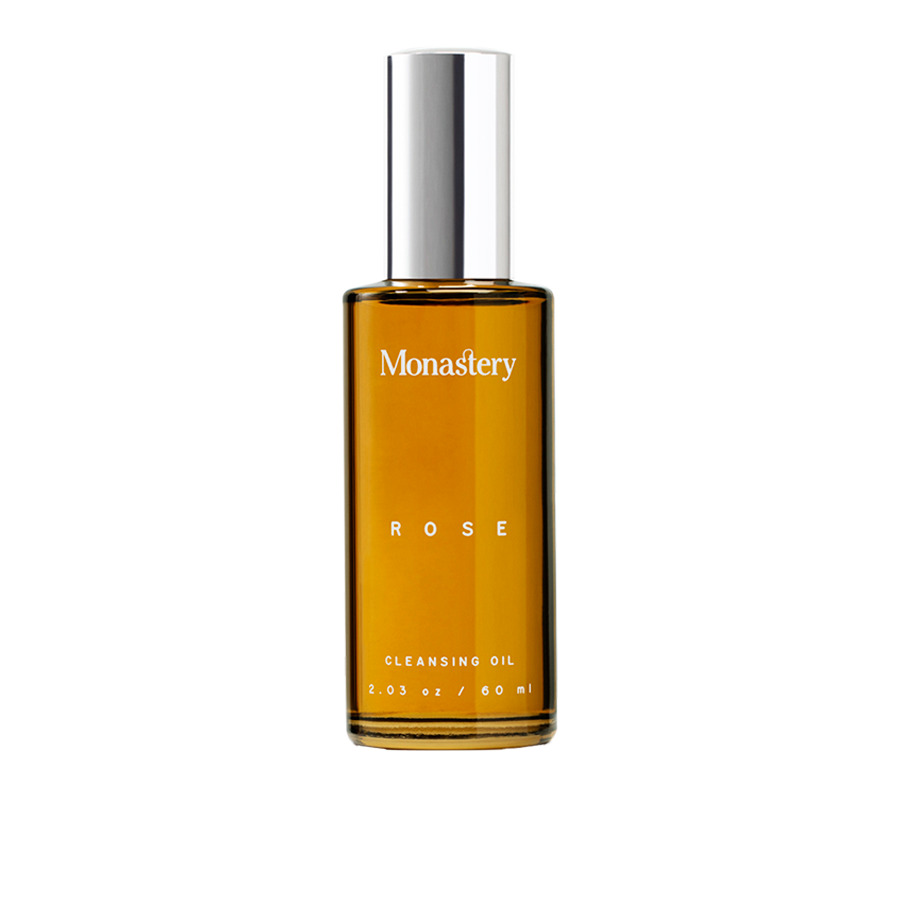 11. Monastery Made Rose Cleansing Oil, $48
Beauty-lovers know that double-cleansing is highly protective to the skin's moisture barrier, while a cleansing oil is also the best makeup remover around. Because rose possesses a number of skincare benefits — including for sensitive skin — and is remarkably on-theme for the day, this indie gem of a cleanser is our pick. It's like a bouquet of red roses in a bottle — with benefits for the skin, to boot.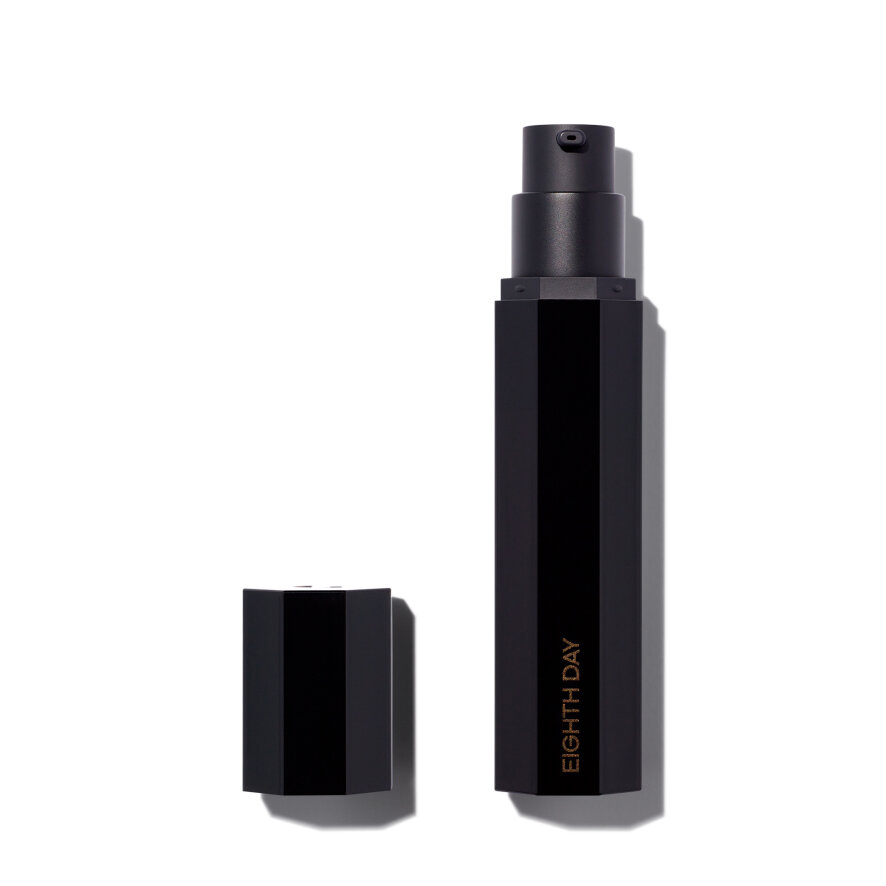 12. Eighth Day Reparative Moisturizer, $180
The Orange County-based dermatologist and dermatologic surgeon's bio-mimetic serum practically broke the internet as far as luxury skincare serums go, and the brand's newest launch — a reparative moisturizer — is just as good as you'd expect. Hint: It also works amazingly well as a glow-inducing moisturizer.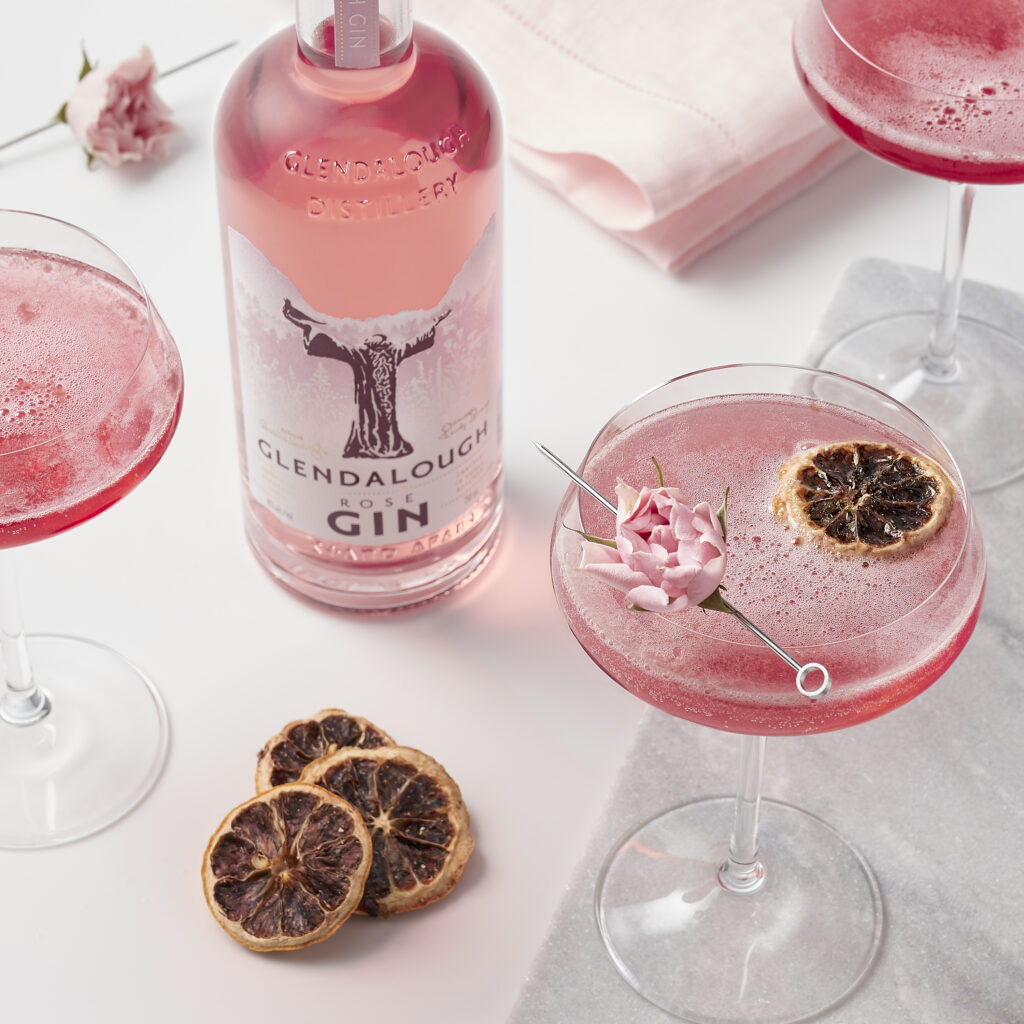 13. Glendalough Distillery Rose Gin, Price Upon Request
This gift and the following go hand-in-hand. This adorably blush-colored, rose petal-infused gin — made in honor of the distiller's mother — is just about as cute as they come. Made with rose petals from his mother's garden, the spirit has hints of citrus, juniper notes, and the unmistakable finish of rose.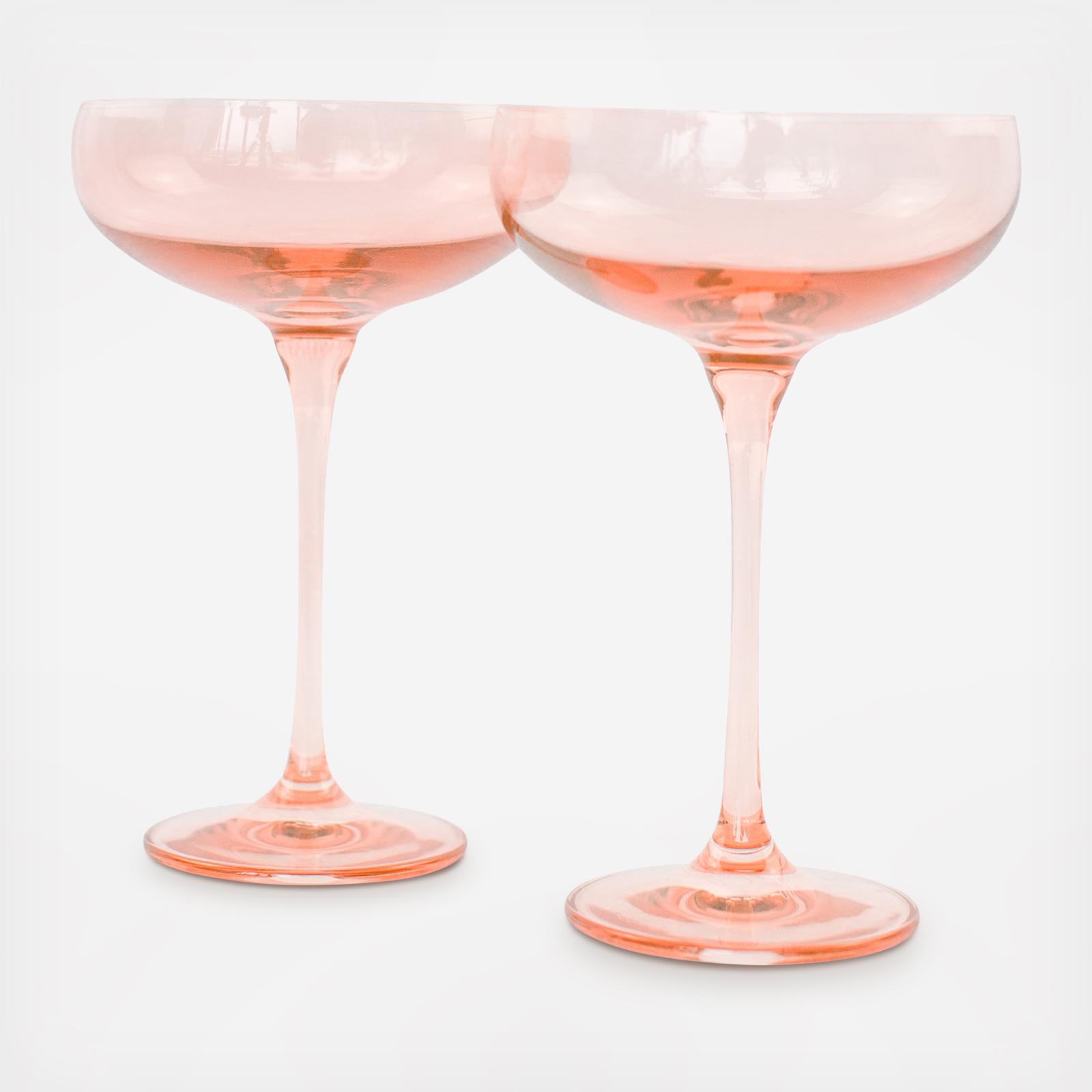 14. Estelle Colored Champagne Coupe Stemware, Set of 2, $95
Colored stemware made by glass artisans in Poland makes for a surprisingly unexpected gift. Your bubbly or cocktail will be even more fun to sip presented with a garnish in this swanky set of glasses.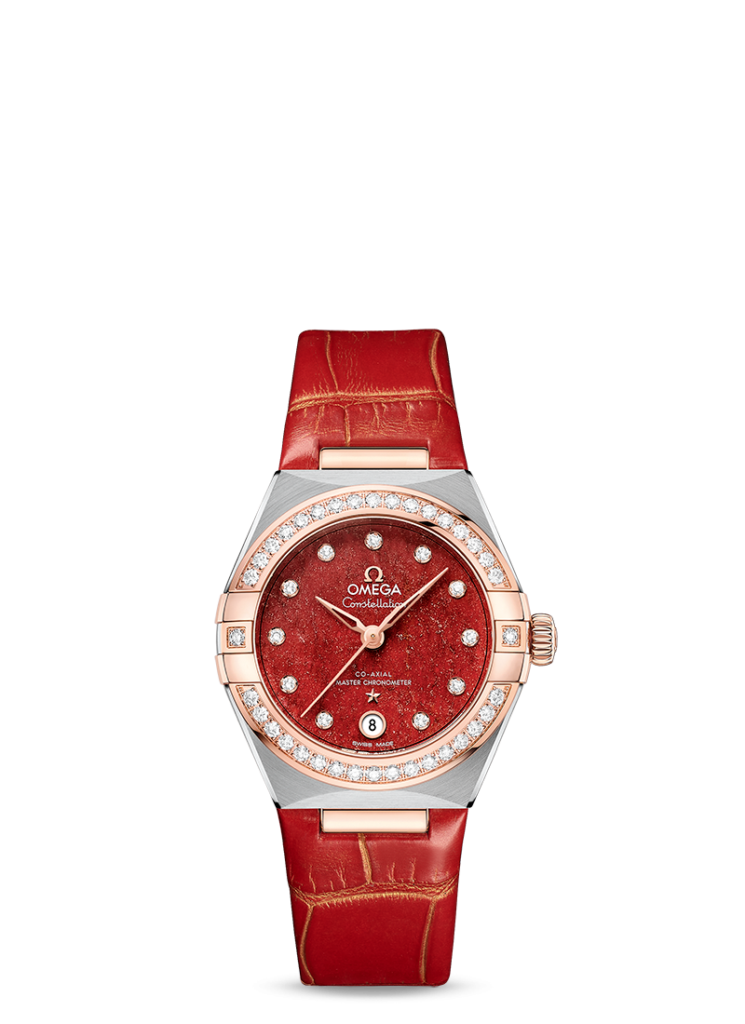 15. Omega Watches Constellation Co-Axial Master Chronometer 29 MM, $13,300
Diamonds, 18k gold, and scratch-resistant sapphire crystal make this impeccable pick from Omega one to remember. The red, croc-embossed leather and red face adds to the festive feelings while making this timepiece a glorious addition to any collection.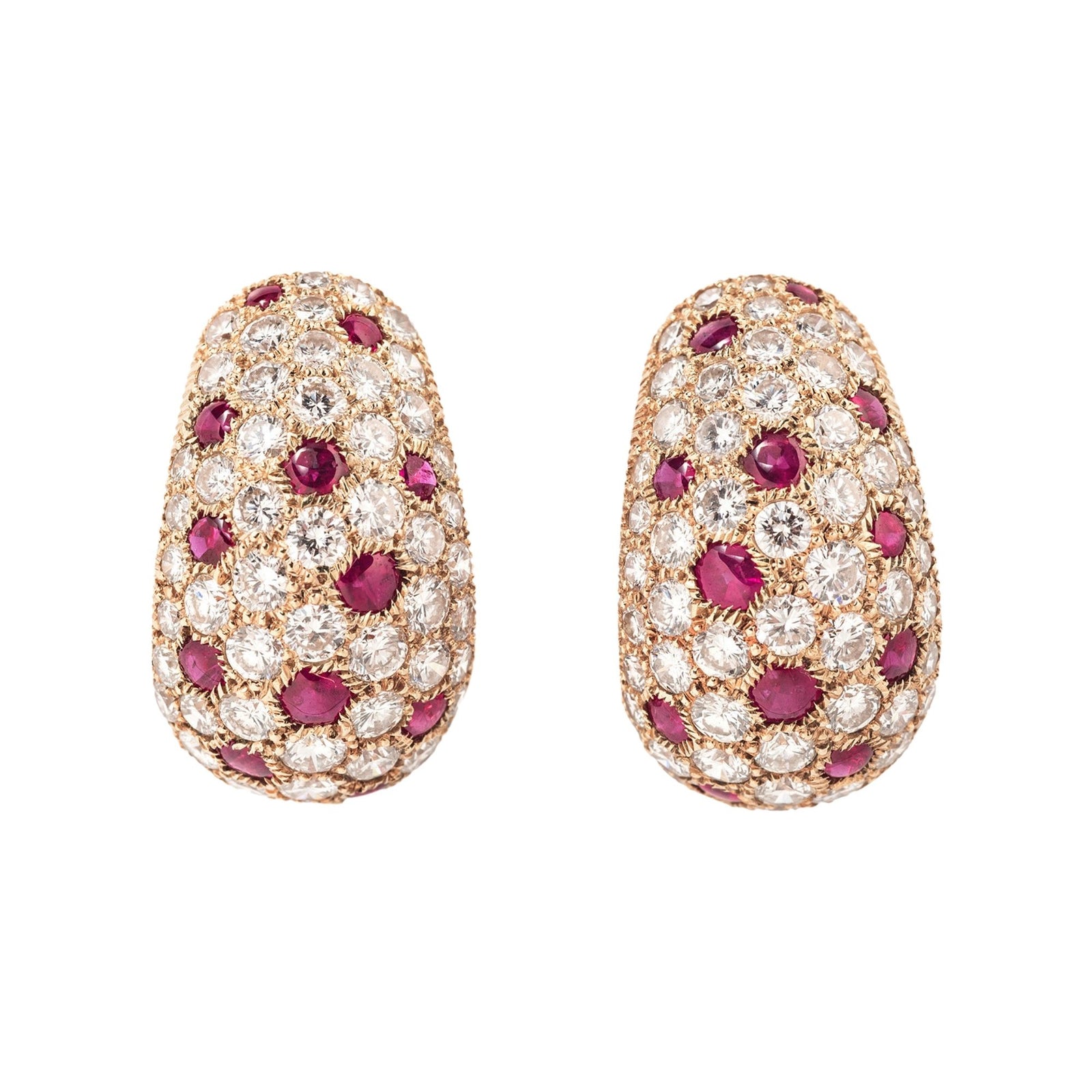 16. Cartier Ruby and Diamond Earrings, Price Upon Request
The only thing better than Cartier? Vintage Cartier. The resale market has been thriving among fashion editors and the elites, and the reason why is that exclusivity comes with an appeal that goes beyond the price tag. Adding these three carats of diamond and 1.2 carats of ruby set in 18 carat gold will make for an unforgettable Valentine's gift. The set is signed Cartier, numbered, featuring maker's marks and French assay marks — as authentically romantic as they come.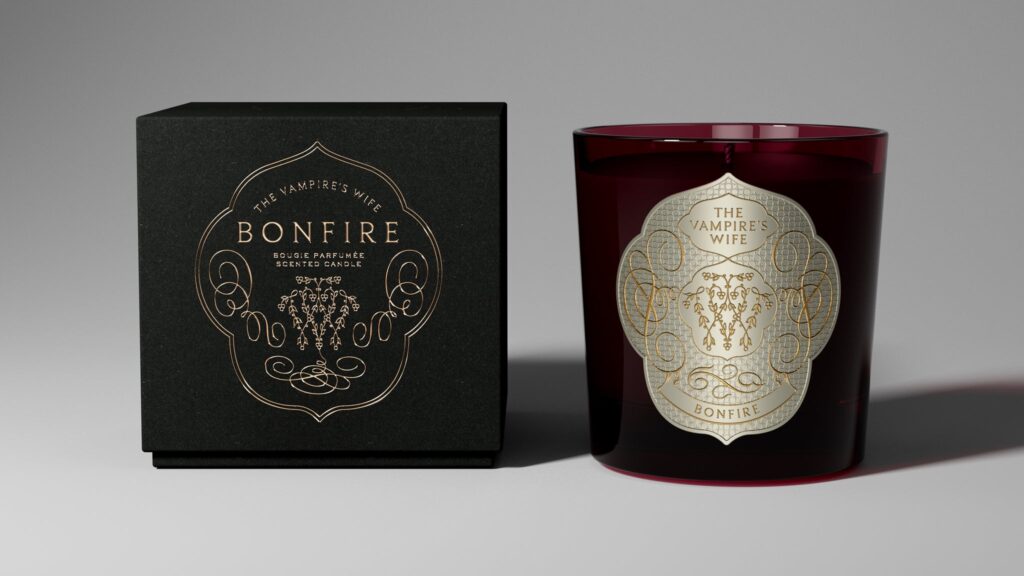 17. The Vampire's Wife Bonfire, $118
If your Valentine or Galentine is — well — a little bit goth, look no further. The Vampire's Wife is the impossible cool clothing label by Susie Cave, based out of a medieval UK town called Lewes. This scented candle is her latest launch, full of dark, eery, and seditious energy that appeals rebelliously to a certain type of romance…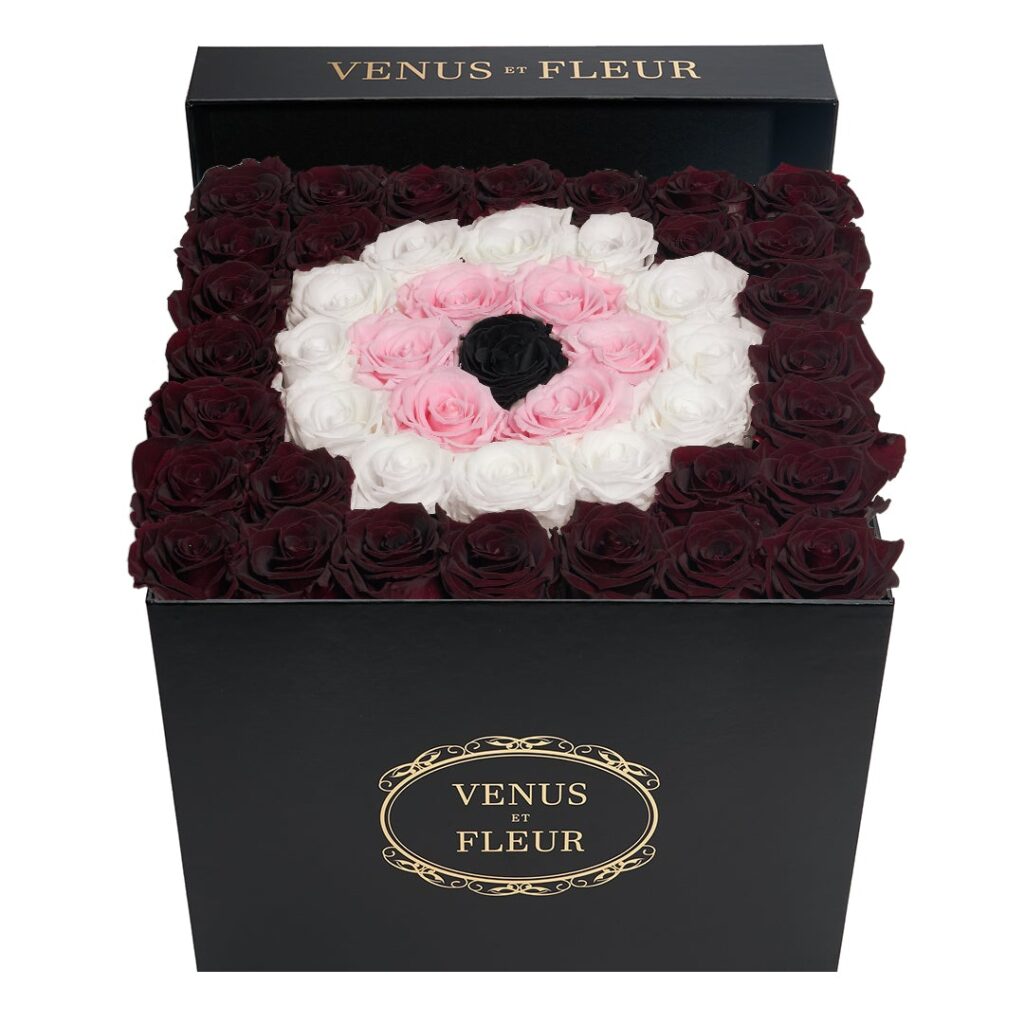 18. Venus et Fleur Large Square Evil Eye, $579
Why gift a basic bouquet when you can give flowers that will last for a year? The brand's adorable evil eye collection comes in this pink-and-burgundy iteration to make the iconic design holiday-appropriate and complete with fifty Eternity Roses in pink, white, and black.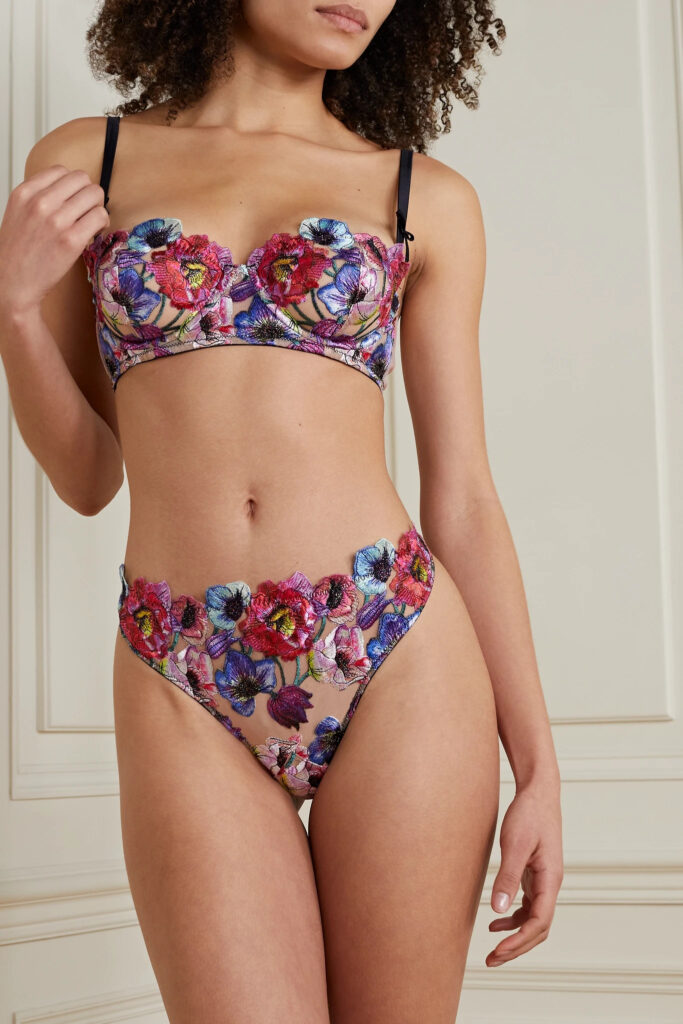 19. Fleur du Mal Tuileries Satin Trim Embroidered Tulle Balconette Bra and Thong, $178 +
This appliqué "bouquet" will last even longer than a year and can be used in much more risqué ways. Fleur du Mal is known for they rebelliously sexy collections, but this lovely set is completely sweet with an ultra-flattering tulle, balconette silhouette bra that will keep the evening romantic once clothes come off.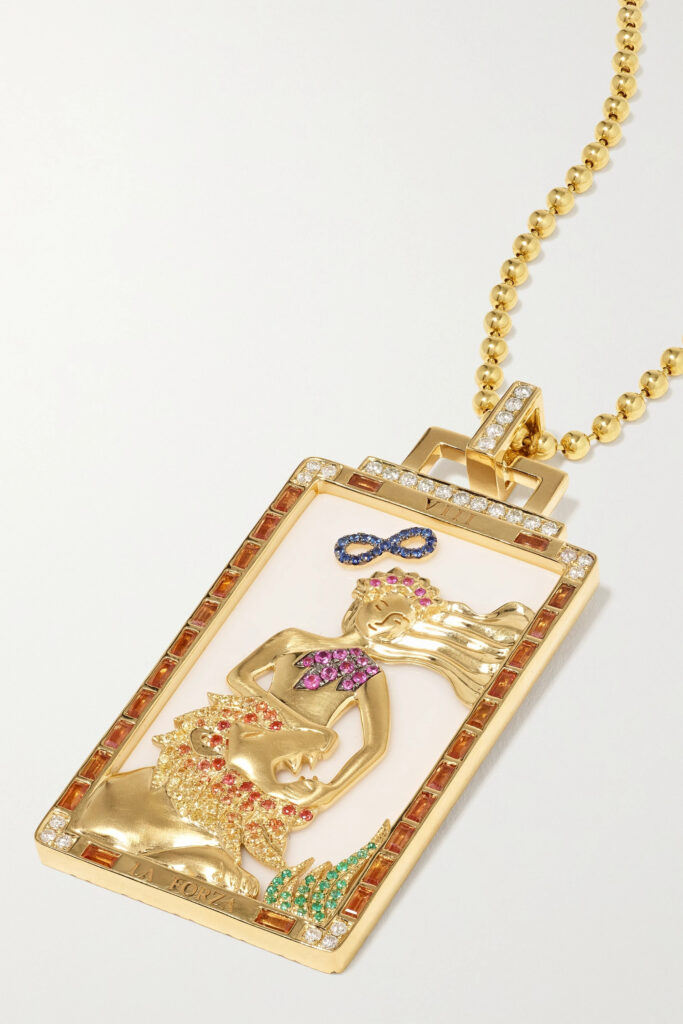 20. Sorellina NYC La Forza Tarot Card,$17,500
Giannantonio herself hand-picked this mystical collection from the NYC-made, Italian jewelry designer. The tarot collection offers many picks, but few are as sweetly romantic as the Strength card's illustration showing a diamond, emerald, and sapphire depiction of a courageous and resilient woman taming the 'passions' of a lion. In other words, this brings to mind the very qualities to keep your romance alive year-round…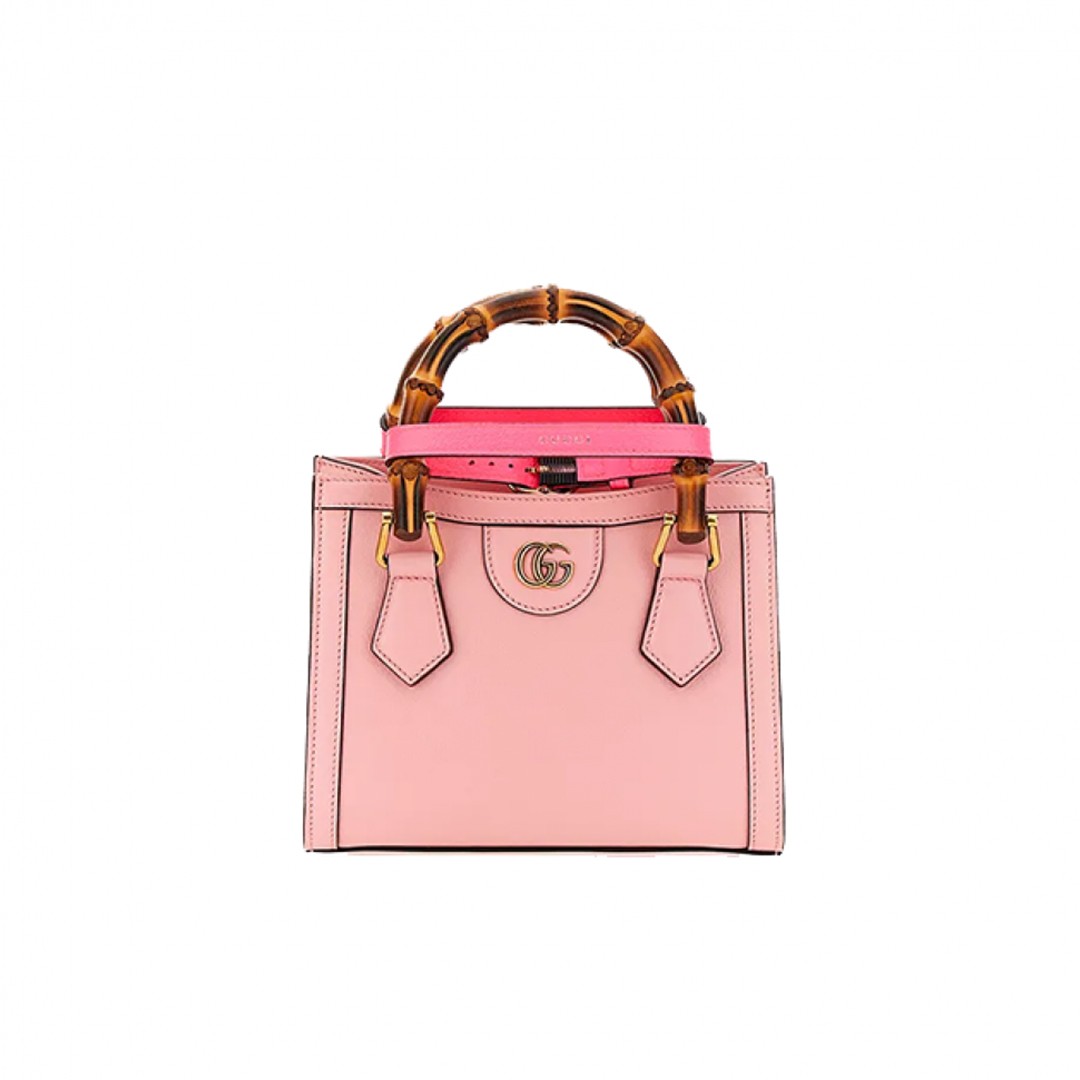 21. Gucci Diana Mini Tote Bag + Diana Card Case Wallet, $2,750 +
You can literally never go wrong with a Gucci bag — and this adorable mini sized purse and wallet is too cute to be ignored this Valentine's Day. While bubblegum pink might be too much for a full-sized bag, in mini it strikes just right. Featuring the brand's iconic bamboo handles, your Valentine will be overjoyed to add this pastel delight to her collection.
Related