Master & Dynamic Collaborates with Lamborghini on Line of Headphones
Master & Dynamic
When thinking of the very best in all-around audio, New York-based Master & Dynamic comes easily to mind. Similarly, when dreaming up auto design and development's best, the long-standing Lamborghini leads the way. What if the two got together to create a co-branded range of headphones? Well, that day has come. With Lamborghini distinct styling, the premium audio brand introduces an exciting new collection of Active Noise-Cancelling, completely wireless headsets.
The importance of sound has always been critical to Lamborghini's engineering philosophy. One only needs to consider the unmistakably spine-tingling and visceral soundtrack produced by a carefully tuned and naturally aspirated Lamborghini V12. It's a sound that is practically unmatched, and is a big part of what you're expecting for your money. Any owner will tell you that it's well worth the high price tag.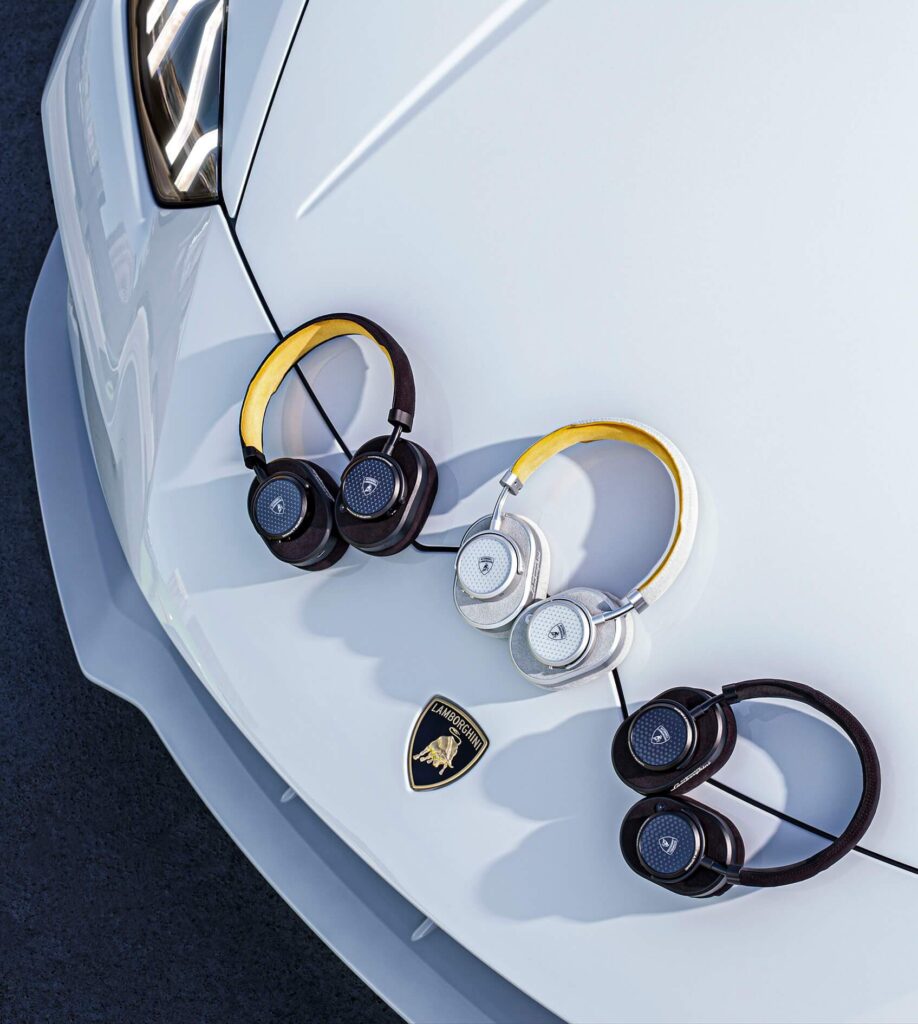 Master & Dynamic's appreciation for pure, natural sound is a talent they share with the automotive giant. Sensational audio has the unique ability to elevate, and create a highly sensory, emotional experience. Transporting us. Inspiring us. It's clear that this is understood by both brands, regardless of how different the products are that they obsessively seek to perfect.
Jonathan Levine, Founder and CEO of Master & Dynamic, was once a young boy, and like many young boys, he was obsessed with cars—with the Lamborghini Miura being one that left a particularly lasting impression. Many of us can say the same. This collaboration represents the coming-together of his two great passions. Master & Dynamic carefully identified where the brands run parallel in design and philosophy, and seamlessly stitched the two products together.
See Also
Like Lamborghini, Master & Dynamic strives to feel modern, yet ageless. Their products utilize the very best available materials that are crafted beautifully and with technical sophistication. This unique collaboration is available in a variety of distinct colors. Headphones come in silver metal/light grey/yellow Alcantara, black metal/yellow Alcantara, and black metal/black/grey Alcantara. Yes, the same Italian luxury Alcantara material found inside the Lamborghini vehicles we've all grown to love. Earphones come in polished white, polished black, and matte black. Each with charging cases in matte finishes. The elegant Lamborghini "Y" motif appears on all models. View the entire collection on their site at www.masterdynamic.com.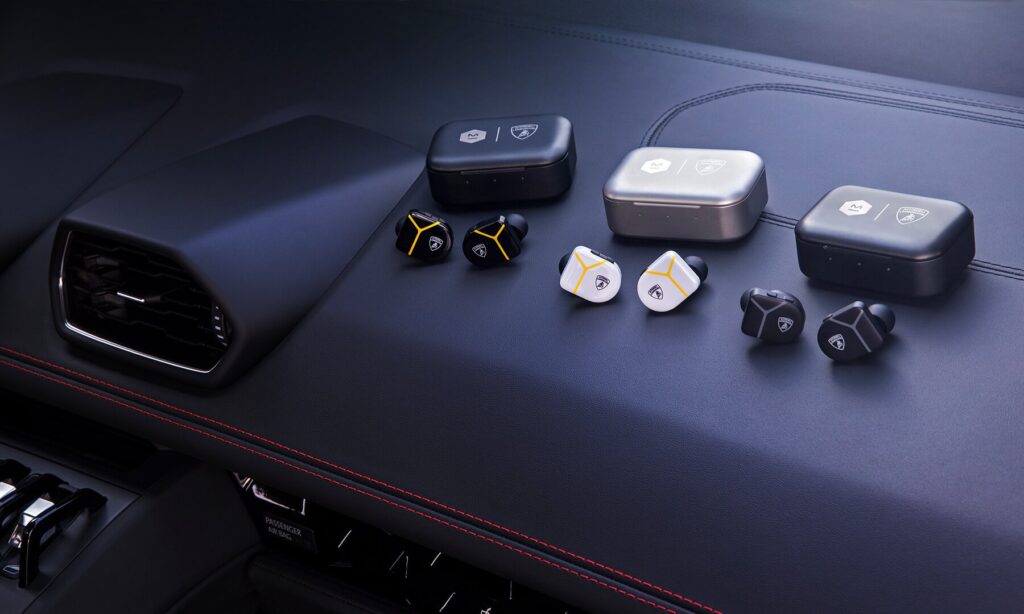 Related