Tiffany & Co.'s New Homewares: A (Brush) Stroke of Genius
The Lux Cut/ Tiffany & Co.
With Tiffany & Co.'s newest collection of homewares, you'll be able to paint the town blue–Tiffany blue, that is.
If you need a pop of color in your quarantine, The Tiffany Brushstroke collection may be just what the doctor ordered. According to the luxe jeweler, the new homewares collection that just launched was "crafted in elegant bone china and adorned with unexpected Tiffany Blue® brushstrokes." It's a modern, elegant take on the classic Tiffany aesthetic, and we're loving it.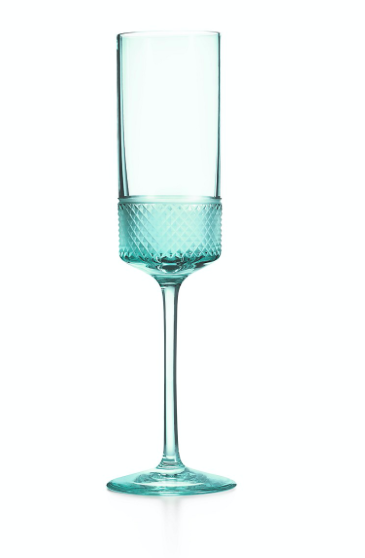 Quite a few pieces of this collection had a test-run in the brand's pop-up cafe at London department store Harrods. Diners at the Blue Box Cafe could sample fare fit for Holly Golightly and preview pieces of the launch ahead of time.
Now you can shop everything from cups, plates, and serving dishes to napkins and salt shakers. We love the whimsy of the Bone China Paper Cups and the American Walnut Sugar Shovel. Not to mention that the Color Block Pitcher is perfect for summer.
And don't worry, the littlest member of your family can still enjoy the luxury of this new home collection. From keepsake boxes to feeding spoons, Tiffany now has everything you need to welcome your little bundle of joy. Check out the adorable mohair Tiffany x Steiff Return to Tiffany® Love Teddy Bear or the lush cashmere baby blanket. And who can resist this witty Sterling Silver Tin Can Baby Bank? Not us!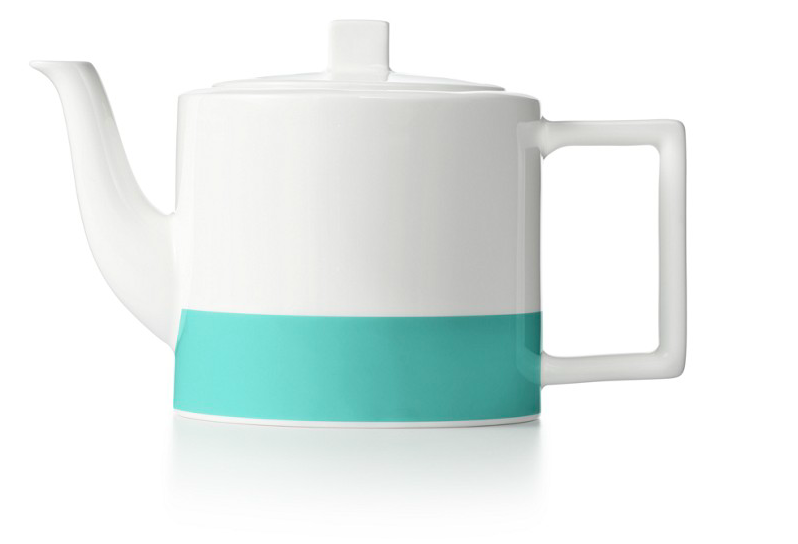 If you've taken your time in quarantine to brush up on your analog gaming skills, you have to check out Tiffany's take on what they call "classic games reimagined." The Wood Pool Triangle and Tiffany blue Ball Set are the perfect addition to any gentleman's lounge. For those who like to kick it old school, the yo-yo crafted from sterling silver and reclaimed Walnut is absolutely drool-worthy. And if you're looking to bring a touch of elegance to game night, you can't go wrong with the porcelain poker chips and leather travel poker set.
Those interested can head over to Tiffany & Co. to shop the full range of home lifestyle goods.
See Also
Looking for a little extra good karma? Make sure to check out the luxury jeweler's Infinity collection and place your order before August 31, 2020. As part of their Infinite Strength campaign, Tiffany & Co. has pledged to donate 100% of profits from the collection's sales until the end of summer. Through the humanitarian project CARE, proceeds will go to communities that have been impacted most severely by COVID-19, including women and people of color.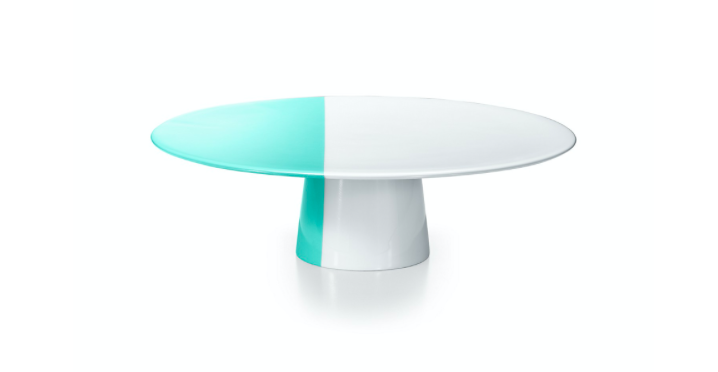 Related