City Valet: Swiss Alps Travel Guide
The very best places to stay, see, eat and skip in the Swiss Alps.
With snow-capped peaks, rolling green hills and charming towns, the Swiss Alps is one of the world's most picturesque regions. And while the photography opportunities are understandably alluring, there's much more to discover in Switzerland's iconic mountain range. Europe's historic cities remain as enchanting as ever, but the Swiss Alps are perhaps the continent at its most beautiful.
See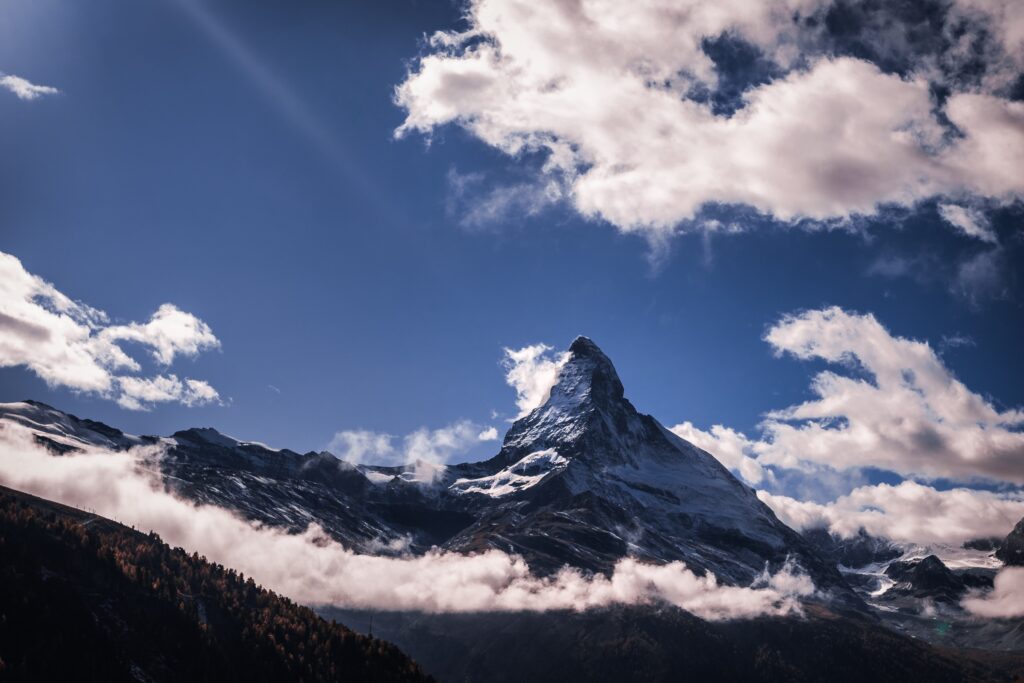 Rising up to almost 15,000 ft, the Matterhorn is one of the world's most photographed mountains and an icon of Switzerland. Noted for its dramatic pyramid-like peak, the mountain straddles the Swiss-Italian border and looks out over some majestic landscapes.
It's possible to hike the Matterhorn but the epic viewing platform at Gornergrat might be the thing to do for first-time visitors. Accessible by a quaint cog railway that climbs to an altitude of 10,000 ft, you'll receive a breath-taking panorama of Alpine countryside and soaring mountains.
The Swiss Alps aren't just noted for their jagged peaks though. Famous for its stunning reflections and ice is so clean you can fill your water bottle with it, Balchapsee is a gorgeous blue lake nestled deep in the heart of the Alps. Pairing this journey with a visit to the pretty town of Grindelwald is an ideal day trip.
Eat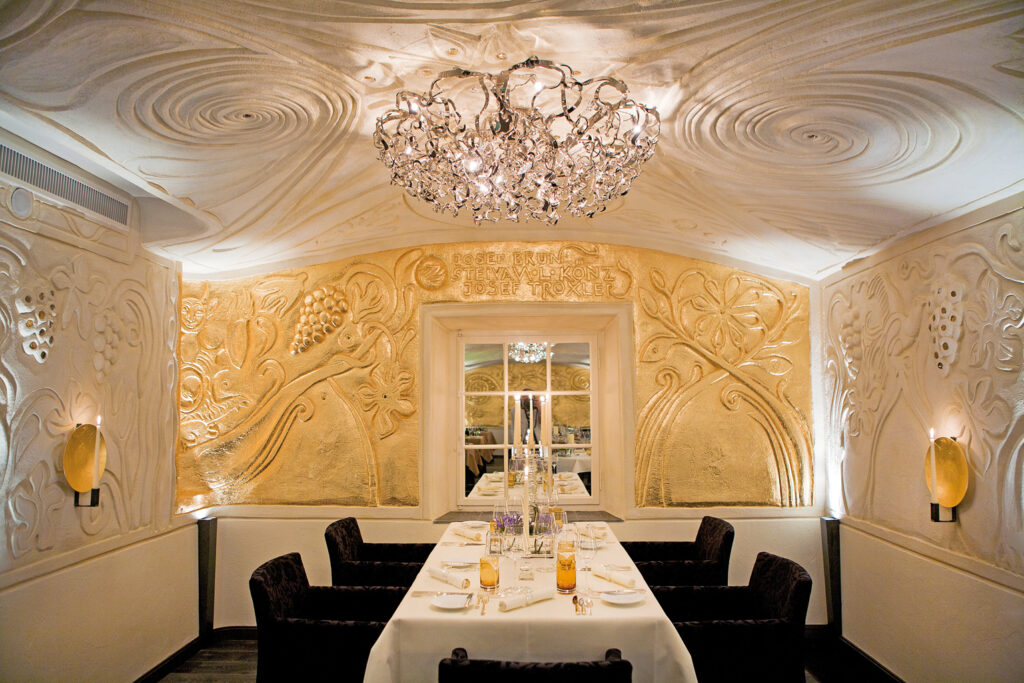 Despite the remote location of some of the towns in this region, there's still plenty of superb dining options. From hearty local fare to fine dining, the Swiss Alps offer some of the world's most unique food locations and experiences.
Looking over the gorgeous forested Saas-Fee Valley, the Michelin star restaurant at the Waldhotel Fletschhorn offers mesmerising views, contains a wine cellar with around 50,000 bottles and even has its own art gallery. Lead by head chef Markus Neff, options range from Buffalo steak with green pepper jus to Brittany blue lobster with sautéed porcini mushrooms.
Housed in an ornate gold and white interior, the Ecco St Moritz is an elegant two-Michelin star restaurant in the resort town of St Moritz. With a focus on seasonal produce and local ingredients, head chef Rolf Fliegauf has put together a 7-course tasting menu that takes in poached Gillardeau oyster, breton halibut and LUMA beef.
For epic views while dining, however, it's difficult to look beyond the Findelhof restaurant. From its small terrace looking towards the Matterhorn, you can indulge in traditional Swiss dishes while taking in the finest scenery in Europe.
Stay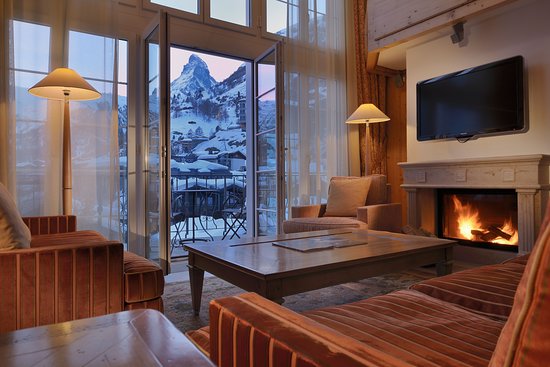 Opened in 1852 and lying in the shadow of the Matterhorn, the Mont Cervin Palace is a historic hotel offering luxury in the heart of the Alps' most famous setting. From your arrival in horse and carriage to its huge spa and Michelin star restaurant, this hotel blends refinement with exceptional elegance.
The gothic splendour of Badrutts Palace in St Moritz can be a little overwhelming at first. With its baroque lobby, jewellery boutiques and seven restaurants, everything here is on an immense scale. But once you take in the splendid lake views from the plush superior rooms, you'll settle down into one of Switzerland's finest hotels.
Skip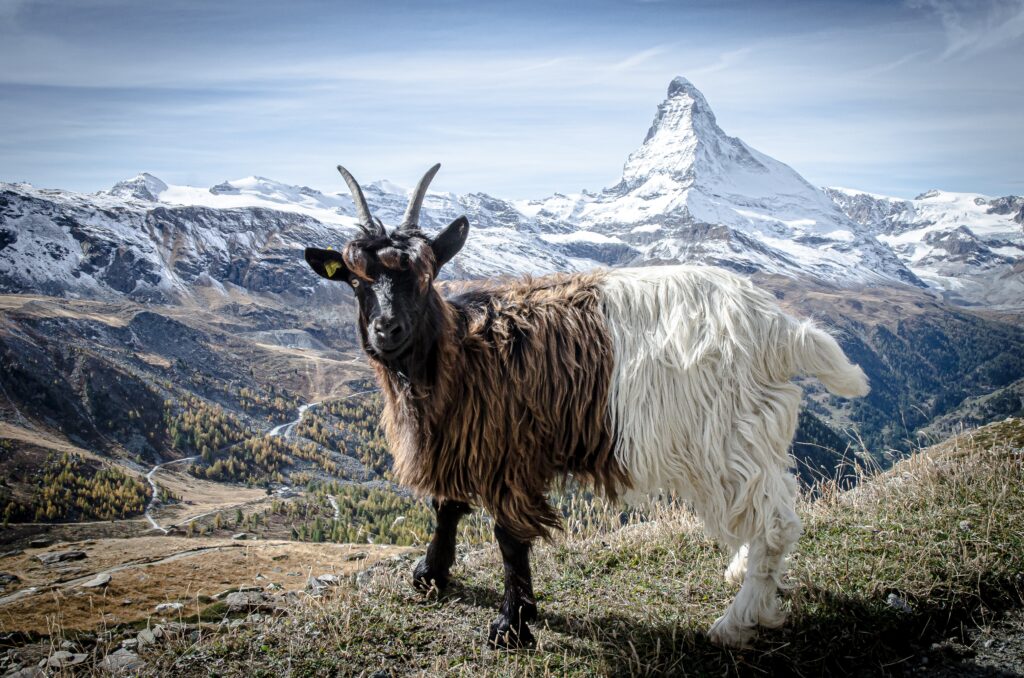 Skiing is obviously a huge draw in the Swiss Alps, but December can get very crowded on the slopes. Visit in January for a more peaceful experience and (as is often the case) more snow.
Related
James March
Travel writer | Photographer | Words: BBC, Washington Post, Condé Nast Traveller, Lonely Planet, The Telegraph.