City Valet: Mexico City Travel Guide
Bhargava Marripati
View the best hotels, dining and must-see spots in Mexico City.
Mexico City is packed with wonderful food, art, culture, shopping and neighborhoods to get lost in. No one can do it all in one trip, but there certainly are some aspects that shouldn't be missed, especially if it's your first time venturing there. Once the country opens up to tourists again, book a ticket to explore this cosmopolitan city understand its rich history, addictive cuisine and colorful art.
See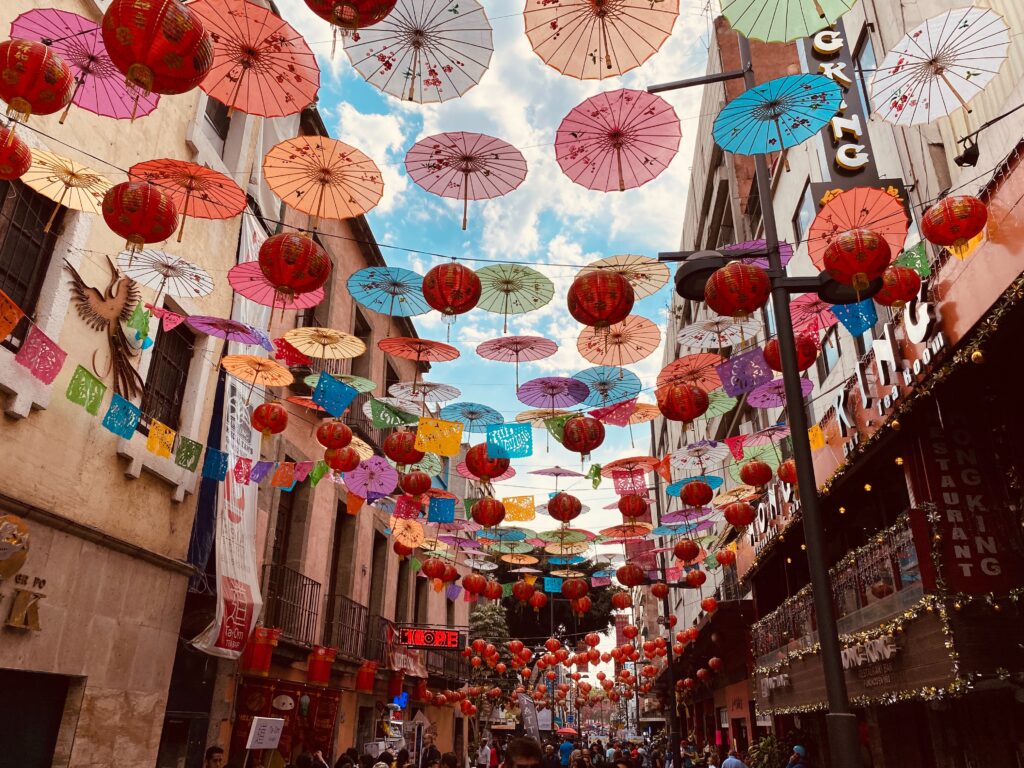 Without a doubt Mexico City is one of the cultural centers of the world, even if it's not famed the same way as institutions in Europe are. In fact, there are over 150 museums, making it second only to Paris when it comes to the number of these institutions in the city.
While there, make sure to visit the Frida Kahlo Museum, created in the blue house that the artist once lived in (book tickets in advance to avoid lines). Not only does the layout showcase the casa, but each space is filled with her life, art and objects that inspired her. Pair that with a stop at the Museo Mural Diego Rivera, which hosts the fantastic images painted by Kahlo's lover and fellow artist, Diego Rivera.
For a contemporary look at Mexican art, the Museo de Arte Moderno features hundreds of works from creative people all over the country. It's located in a stunning building too, which has winding staircases and statues hidden throughout. Another architecturally fascinating place to stop at is La Casa Luis Barragán, an unassuming home in the Hidalgo District that opens into a world of shapes, colors and drafting wonder. Just make sure to get a reservation and have cash on hand for admission.
Another must-see is the National Museum of Anthropology, a place that gives a glimpse into the country's history and indigenous peoples through objects, art and ethnographic exhibits. This museum is in the Bosque de Chapultepec, a large park that's also nice to traipse through and contains Chapultepec Castle, historic site that offers sweeping views of the city, art and artifacts showcasing the officials and royalty that resided there long ago.
Eat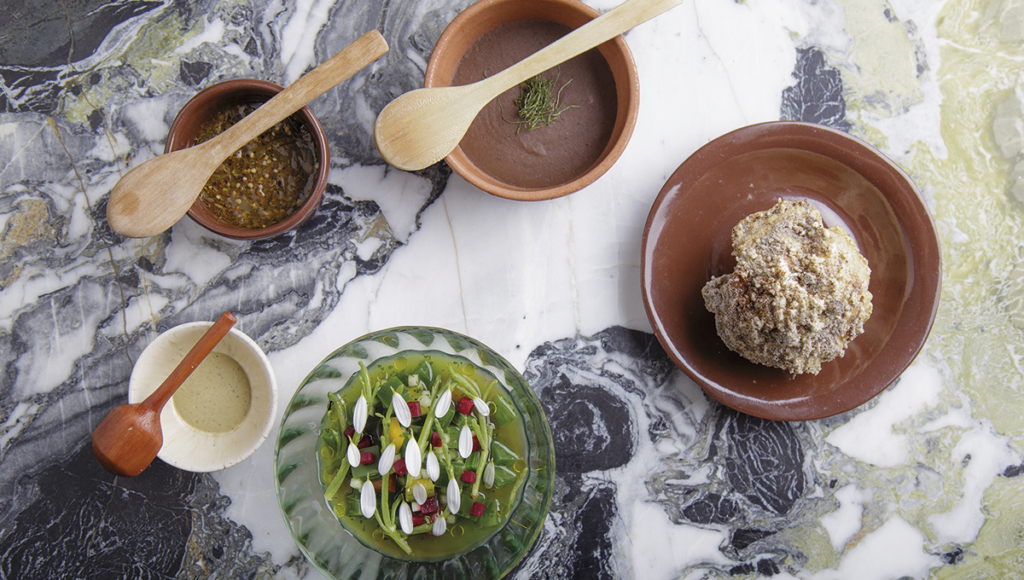 Eating in Mexico maybe our favorite thing about the city, or at least, it's on top of the list. So many quality restaurants dish out regional favorites such as tacos al pastor, pozole and churros, as well as modern takes on the local cuisine.
One place to indulge in the latter is Quintonil, which has been a staple in the Polanco neighborhood since 2012. It's garnered many accolades for the thoughtful regional cuisine that showcases local ingredients in elegant ways. For example, stone crab with pipian sauce, roasted tomato salad with heirloom avocado, grasshoppers and herbs, and an Oaxacan chocolate tamale to end the meal. Drinks are available to pair with it all, from a mint tea tasting to great wine to craft cocktails.
Rosetta, located in a large mansion in the Roma area, serves international cuisine with a Mexican flare by chef Elena Reygadas. Menu items feature white mole with roasted carrots, potato gnocchi with huitlacoche, fresh fish with tamarind, peppermint, and coconut, and cardamom and pink pepper ice creams. The chef also runs a bakery nearby, Panadería Rosetta, which can make any morning superbly better with an array of French style pastries, coffee and savory bites.
Find bold but fresh-tasting fare at Restaurante Contramar where seafood is king. Campobaja also serves up fish in sopa, burrito and ceviche form, and if the colors of each dish doesn't pull you in, the taste of the food certainly will. Another way to take advantage of the coastal catches showcasing a different flavor is with sushi and other Japanese bites at Ginza Barra.
Stay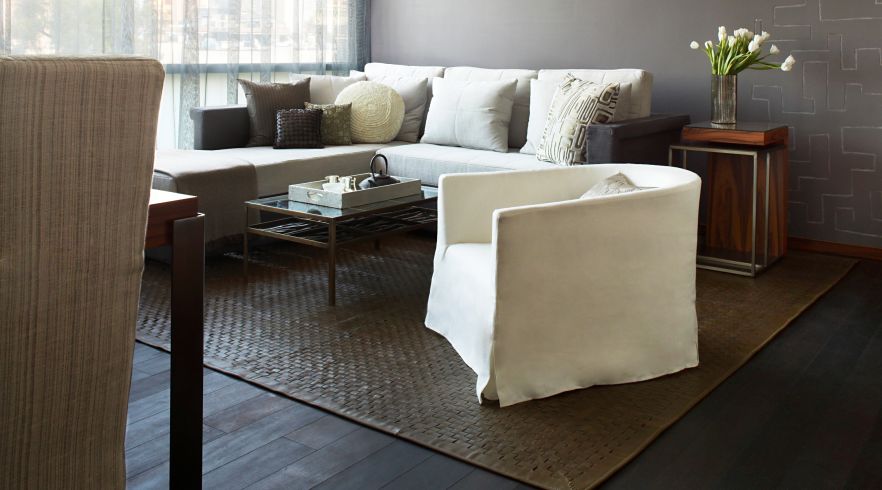 The best neighborhoods to book a stay in include Condesa-Roma, Centro Historico, Zona Rosa, Coyoacan and Polanco. Most properties lean more to the boutique side and rarely have over 200 rooms. Avoid getting a hotel outside the city center, it's not worth traveling back and forth in the heavy and unreliable traffic.
See Also
The boutique hotel Las Alcobas DF in the Polanco neighborhood adds a modern twist to the trip, with sleek rooms, stylish decor and a luxurious bathroom complete with rain shower and Jacuzzi bathtub. There's also an on-premise spa and chef Martha Ortiz's upscale, modern Mexican restaurant.
To center your stay closer to the historic area, Umbral Curio Collection by Hilton is a great option. Located near the Zocalo main square, Palace of Fine Arts and the famous cathedral, guests can walk out the doors of the gorgeous historical building and into a slice of Mexico's rich story. Plan your own adventure or take advantage of the event curator on property. Then, after a day of exploring, head up to the rooftop pool and relax the rest of the evening.
Skip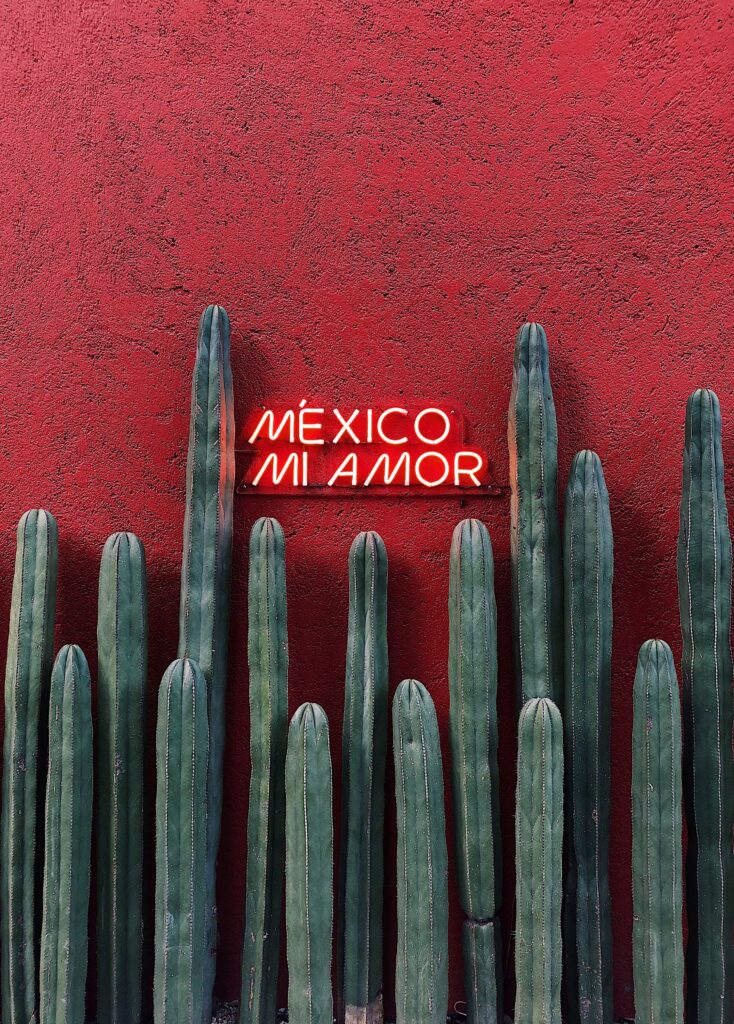 With so much to see and do in Mexico City one should skip the mundane. While 207-year-old Metropolitan Cathedral gets lots of hype, if you're not that into religious art and churches it's simply a busy spot one can easily miss.
Shopping too abounds, but don't waste time with cheap trinkets at some of the gaudier markets. Head to Mercado de Jamaica or Mercado de Artesanías la Ciudadela to stock up on native crafts, colorful alebrijes, woven cloth and more. Or for more contained shopping in a beautiful building, Perisur offers an array of high-end shops and places to nibble in.
Related