In today's world of instant gratification, hot takes and trends, it seems like we've lost the art of slowing down and appreciating our surroundings. But for those who seek escapism in its most spectacular form, the glamour of the luxury train should be the first port of call. So, put down your phone, relax and gaze out of the window as some of the world's most seductive scenes pass by:
1. Venice Simplon-Orient-Express: London to Venice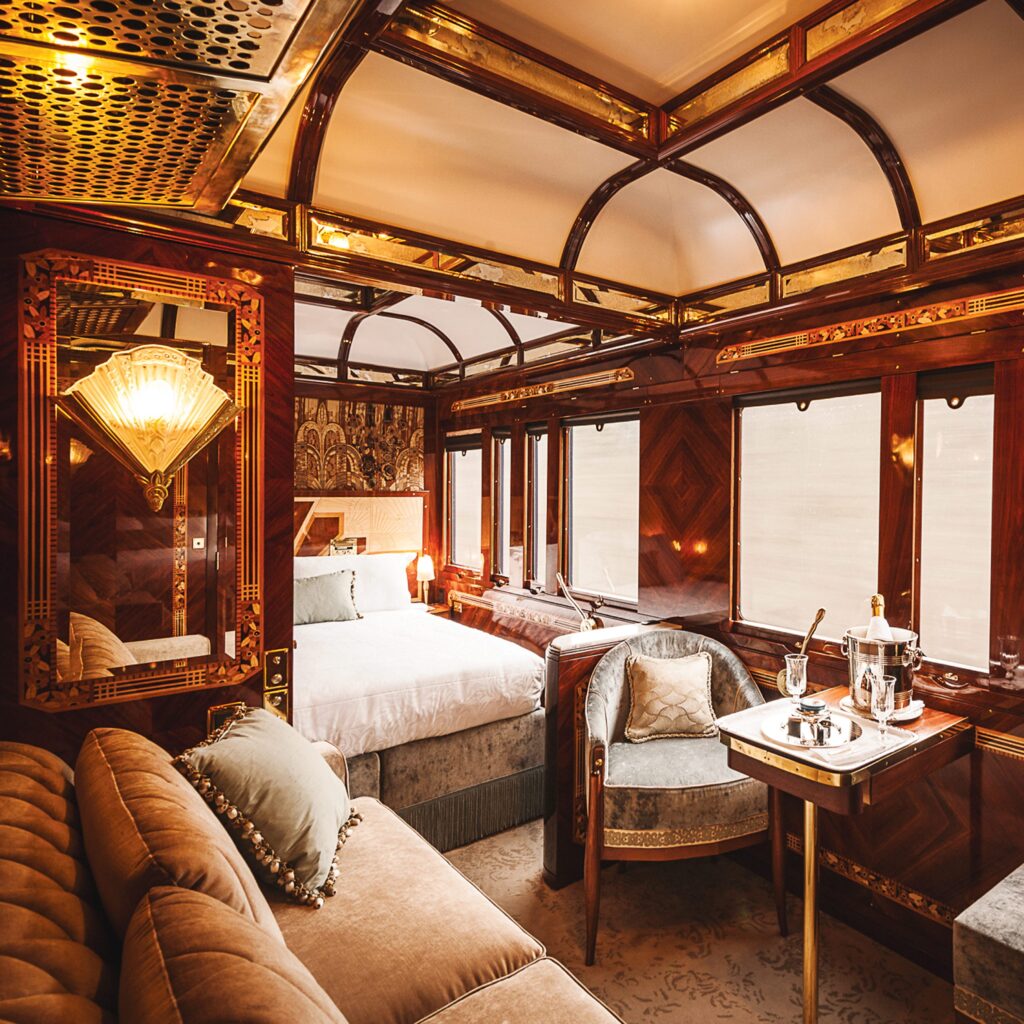 It's romantic almost to the point of cliché yet there's no denying the bygone-age allure of the Orient Express. Who could say no to travelling through some dreamy European landscapes amid stunning art deco luxury? Starting in London, the train crosses the English Channel to Paris before heading into the exquisite Alpine regions and then traversing the Italian border into Verona and finally the majesty of Venice.
And as if the old-world glamour and glorious vistas weren't enough, the food is sourced locally along the way so expect some freshly caught Brittany lobsters on your plate before you head to the famous champagne bar.
2. Seven Stars: Kyushu, Japan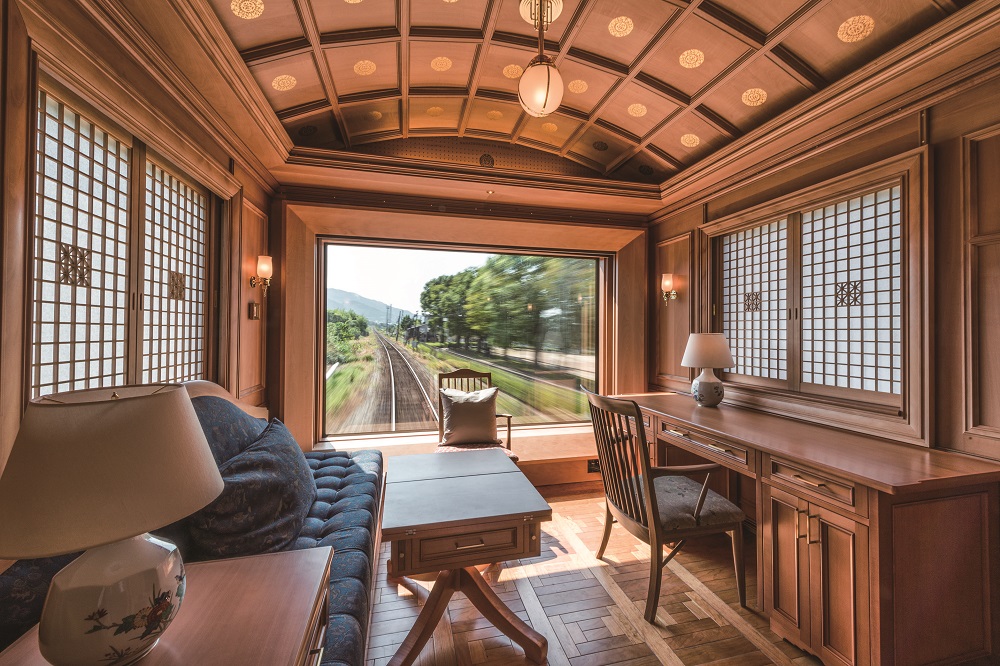 When a luxury train only holds 30 people across its seven carriages, you know you're in for a good time. Making its way around the lush mountains of Japan's Kyushu island, the spacious wood panelled Seven Stars carriages are sublime and it's easy to see why it's so difficult to book on this train.
A showcase for meticulous Japanese artistry, expect carefully crafted food, glorious scenery and a phenomenal attention to detail.
3. Rovos Rail: Across Southern Africa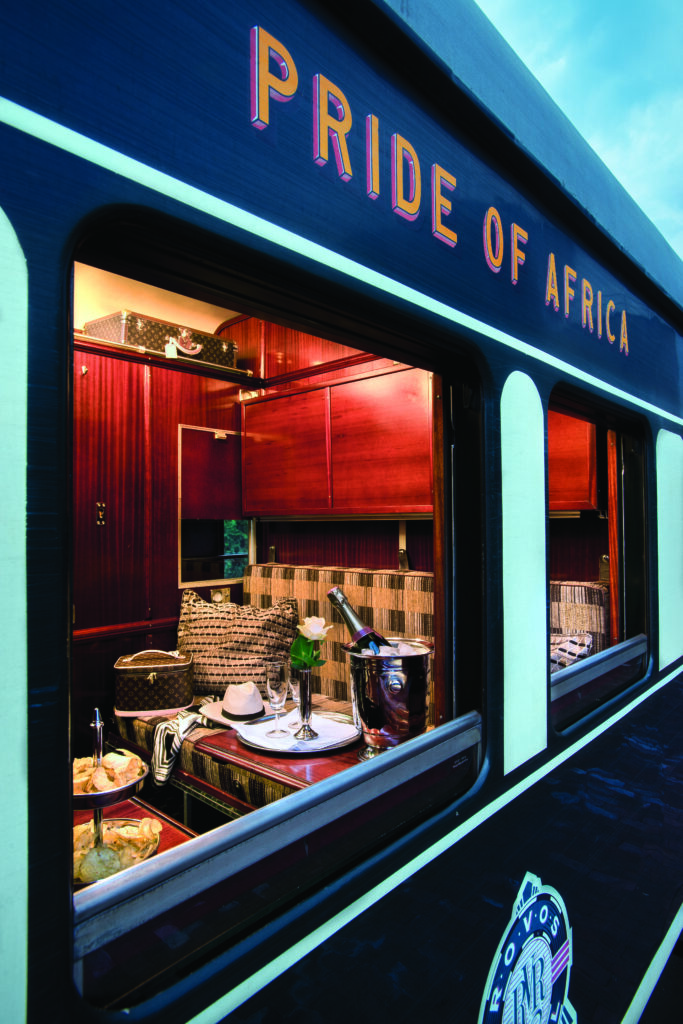 Rovos Rail don't just offer one luxurious journey; they offer an entire series of journeys across some of southern Africa's most awe-inspiring landscapes.
From the golden sands of Cape Town to the cascading natural wonder of the Victoria Falls, via deserts, jungles and pulsating cities, these routes have it all. And it's all set within carriages of lavish Edwardian furnishings while the elegant dining cars serve meals complimented by an indulgent selection of fine South African wines.
4. The Rocky Mountaineer: Banff to Vancouver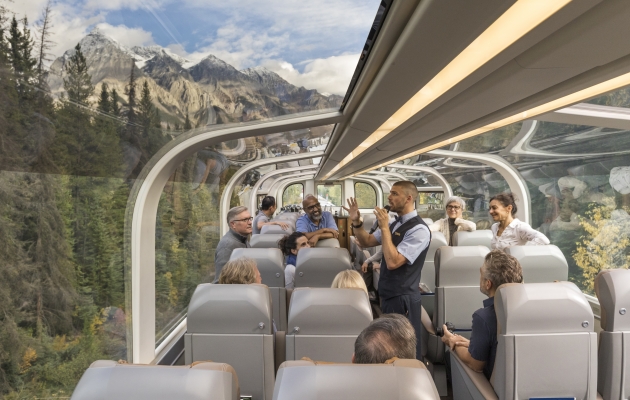 Whether you're making your way through the soaring peaks of the Rockies during the gleaming snow of winter, the orange and red of fall or the glorious green of summer, the Rocky Mountaineer journey is a feast for the eyes.
The route from vibrant Vancouver up into Banff is arguably the most glamorous ride in North America and the Gold Leaf service offers gourmet meals, magnificent service and, of course, the famous glass-domed viewing cars so you can enjoy a full panorama of Canada's most breath-taking scenery.
5. The Ghan: Adelaide to Darwin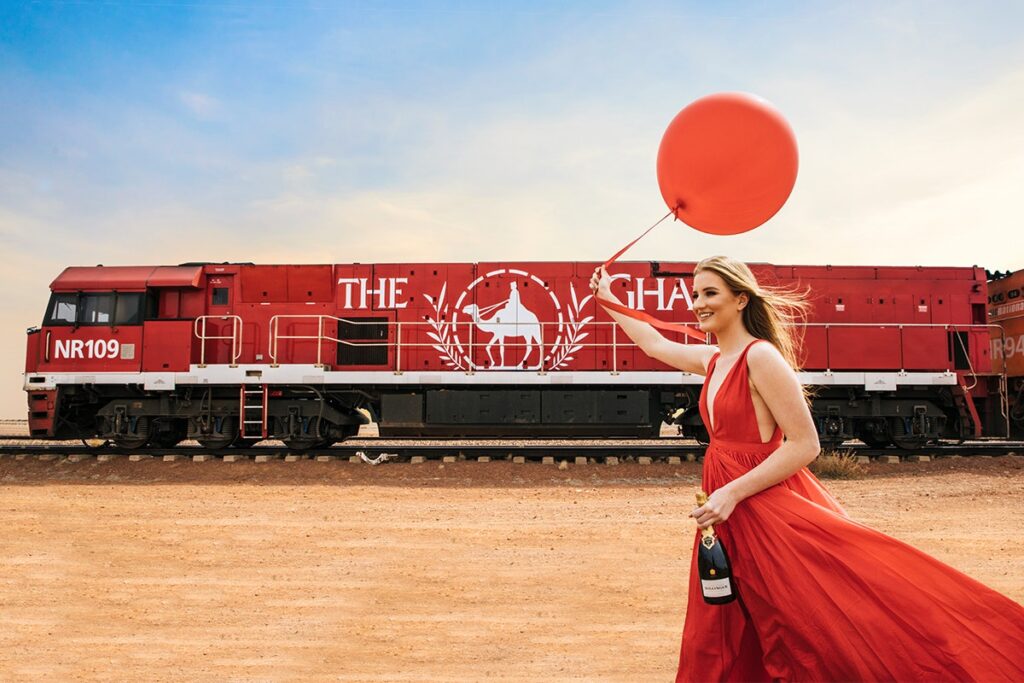 We've covered a few settings here but there's nowhere on earth like the dusty red Australian outback. It's one thing to fly over it from 40,000 ft but a whole other thing to get up close to this otherworldly landscape.
Running the 3,000km journey between Adelaide and Darwin for over 90 years, The Ghan's Platinum service offers double beds, panoramic windows on both sides and five courses for each meal.