Fast Cars, Slow Food: Ristorante Cavallino Reimagined
Danilo Scarpati
Just past the infamous gates of the Ferrari factory lies a crimson building with a history nearly as notorious as the legendary carmaker's. Established in 1950 by Enzo Ferrari after annexing a farmhouse which was initially used as a canteen, Ristorante Cavallino became ground zero for two definitively Italian passions: food and gab.
The trattoria quickly became a hub for the key players within Il Commendatore's sphere, from clients and celebrities to politicians and Formula 1 drivers. Earthy but elevated cuisine was framed by an otherwise cozy combination of arched doorways and corners decorated with race car parts, making it a quintessential meeting place for Ferrari cognoscenti.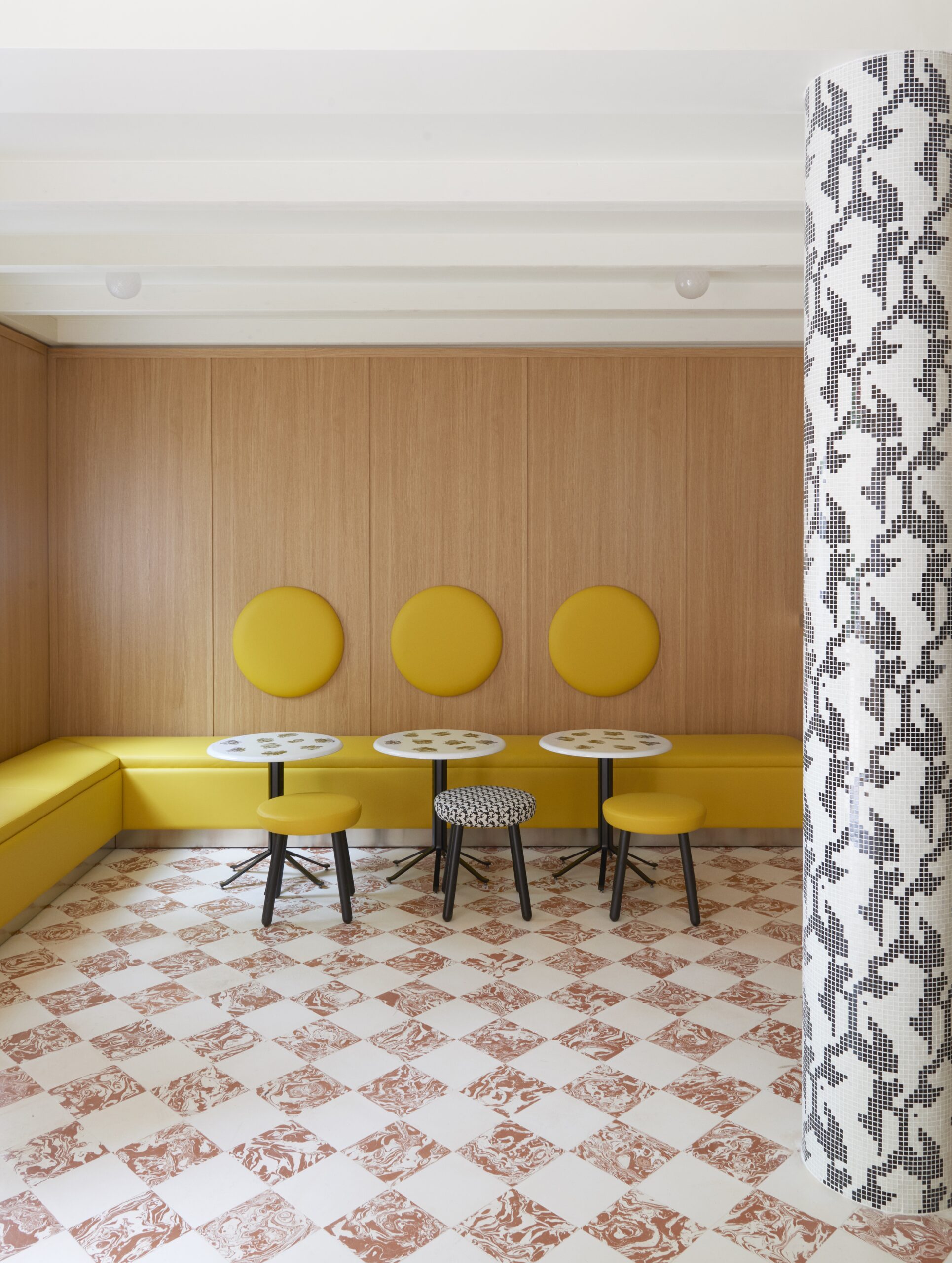 While the march of progress continued within the factory walls, Cavallino mostly maintained its status as an earnest eatery long after Enzo's death in 1988. "The Cavallino [renewal] project was already planned when the pandemic hit," Massimo Bottura spokesperson Penelope Lisi tells The Lux Cut.
While Italy became ravaged by coronavirus, Ferrari and Bottura's Francescana Group virtually moved forward with the refresh. The new Cavallino took shape over weekly Zoom meetings, with the space being reworked by French architect India Mahdavi and the menu led by chef Riccardo Forapani, who claims 13 years at Osteria Francescana.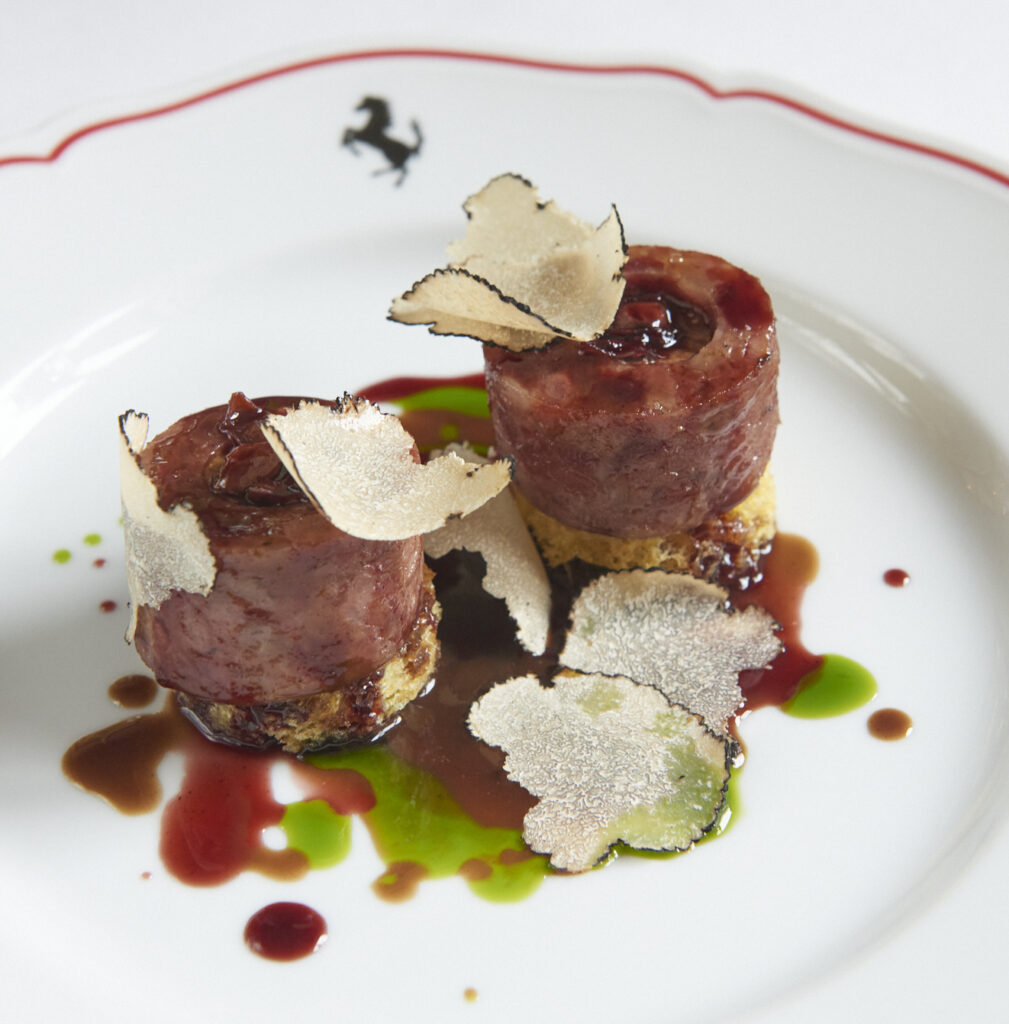 A visit to the recently reopened Cavallino reveals a contemporary feel that somehow manages to feel consistent with its homespun roots. Red and yellow, the hues of Italy and Modena, accentuate throughout, though the emotion of color is complemented by the airy spaces and featured mechanical sculptures— the towering asymmetry of a Colombo-designed V12 crankshaft; the boggling carbon fiber armor of an F1 nosepiece; the elegant sweep of an engine intake manifold. All is grounded by red and cream terracotta tiles.
While pixelated prancing horses are incorporated into everything from the perforated metal entrance gates to the Burano lace curtains, Enzo's poplar-paneled private room was treated reverentially: the fireplace where he famously watched races is preserved. Outside, the Marco Bay-designed patio pours more vermilion into the mix with custom tables and chairs framed shaded by an expansive pergola.
Bottura's cuisine is predictably delectable, as one would expect from the mastermind of the 3-Michelin-starred Osteria Francescana. Our rosette cotte nei forno a legna perfectly straddled the line between delicacy and satisfaction; the paciugo di mascarpone brings a disarming one-two punch of texture and sweetness.
The courses, dispatched from the kitchen with typically Italianate matter-of-factness, are as effortlessly compelling as the cars that hail from the factory across the street. The refreshed surroundings bring the space into the 21st century, doing justice to both Emilian style and automotive history. Old man Enzo would no doubt approve.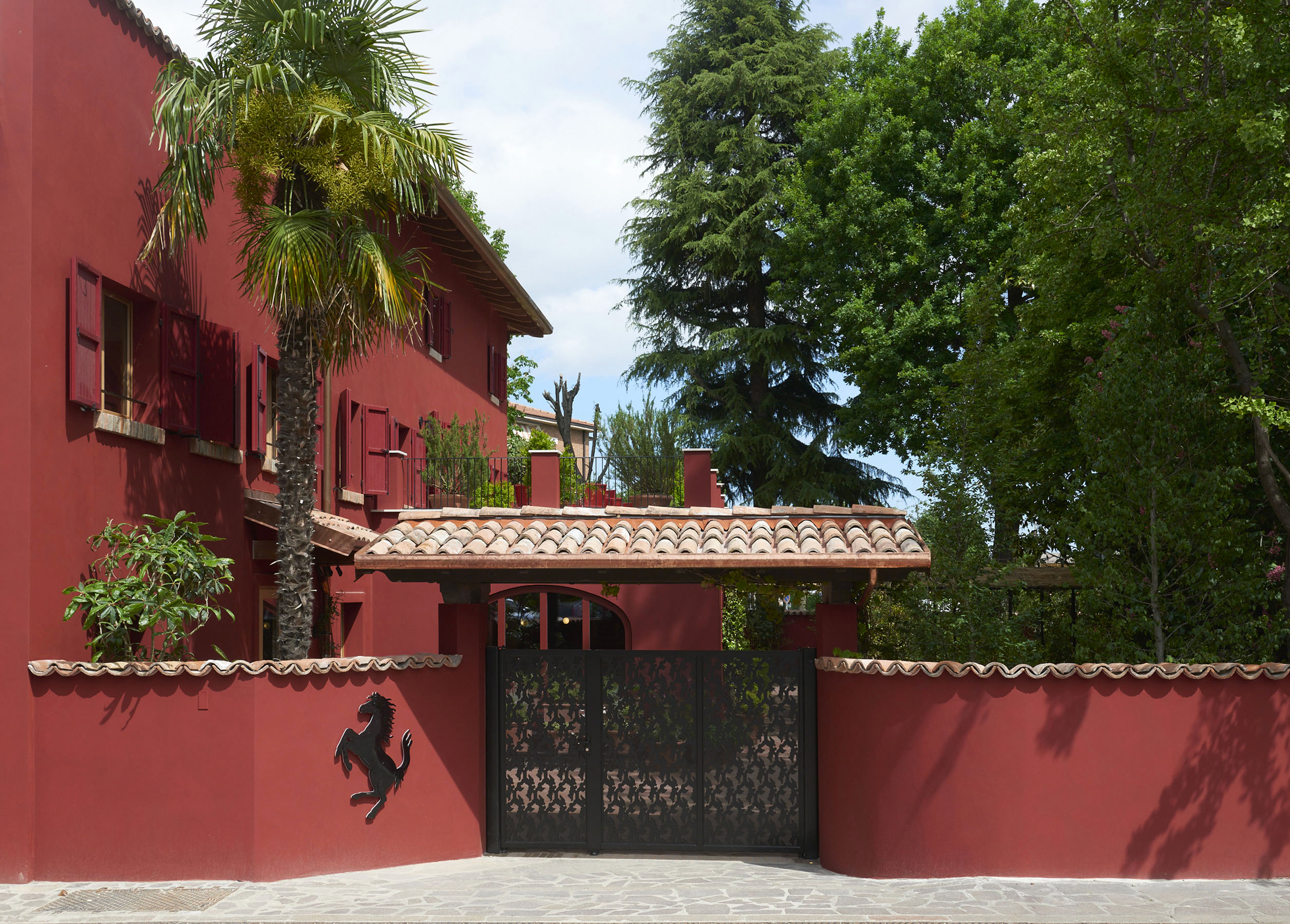 Via Abetone Inferiore, 1, 41053 Maranello MO, Italy
+39 0536 944877
Related