Louis Vuitton's New Café and Restaurant in Osaka
Louis Vuitton
The third-largest city in Japan is now the proud owner of the world's first Louis Vuitton café and restaurant. Housed inside its new flagship store in Osaka's exclusive Shinsaibashi neighborhood, the illustrious luxury brand is now venturing into hospitality and intends to leave its mark. 
Sleek, light and airy, the stylish Le Café V is a casual café/bar located on the fourth (and top) floor of the store where cocktails are served to a breezy outdoor terrace. Notable for its sweeping brass cocktail bar and eye-catching bursts of color, it's an ideal spot to relax following a shopping spree and the outdoor terrace offers customers a close-up look at the store's unique façade.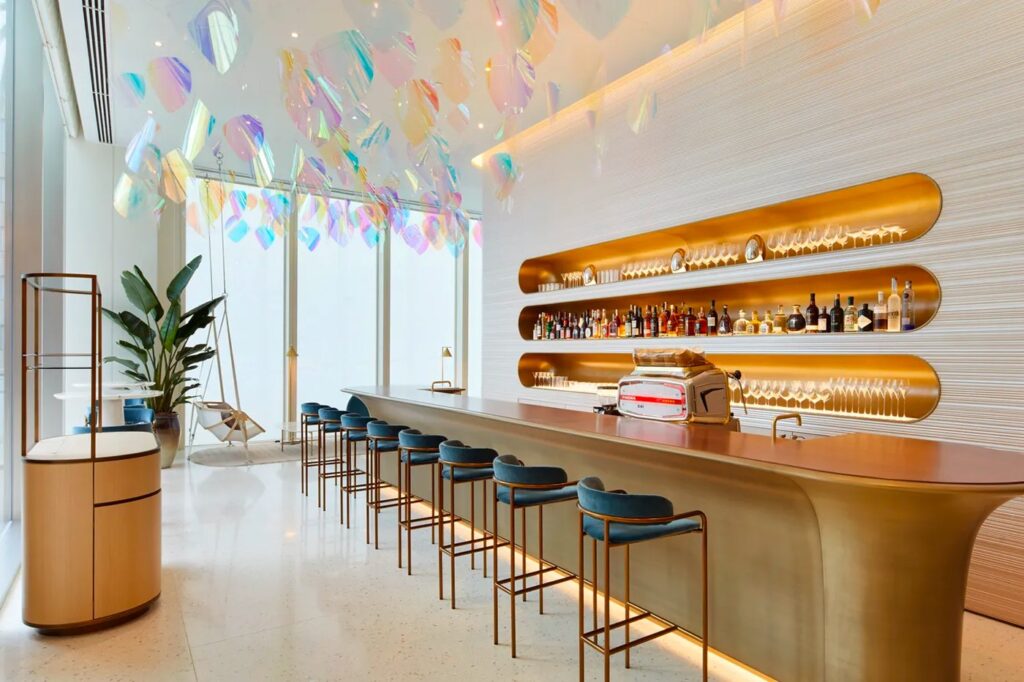 Headed up by Joël Robuchon protégé Yosuke Suga, the restaurant Sugalabo V is immaculately designed and should become one of hottest dining spots in Japan. The concept is actually an offshoot of Suga's critically acclaimed (and impossible to get into) restaurant of the same name in Tokyo – currently ranked as one of the finest in the world. After spending 17 years working with the multiple-Michelin starred Robuchon and now making a name for himself in his own right, Suga's association with Louis Vuitton's new venture something of a coup.
With an open kitchen and a rich chocolate-brown and bronze color palette, the beautiful interior design has a nautical theme in a nod to the building's billowing sails architecture. Twinned with chef Suga's creative menu blending French and Japanese cuisine and using locally sourced products, expectations will be high at the limited-numbers restaurant.
In fact, Suga also oversees the more casual menu at Café V but the impossibly high standard remains the same. The wagyu burgers are already a popular lunchtime indulgence, while the lobster served in a sweet curry with slow-roasted cauliflower and lemongrass is as seductive as it sounds.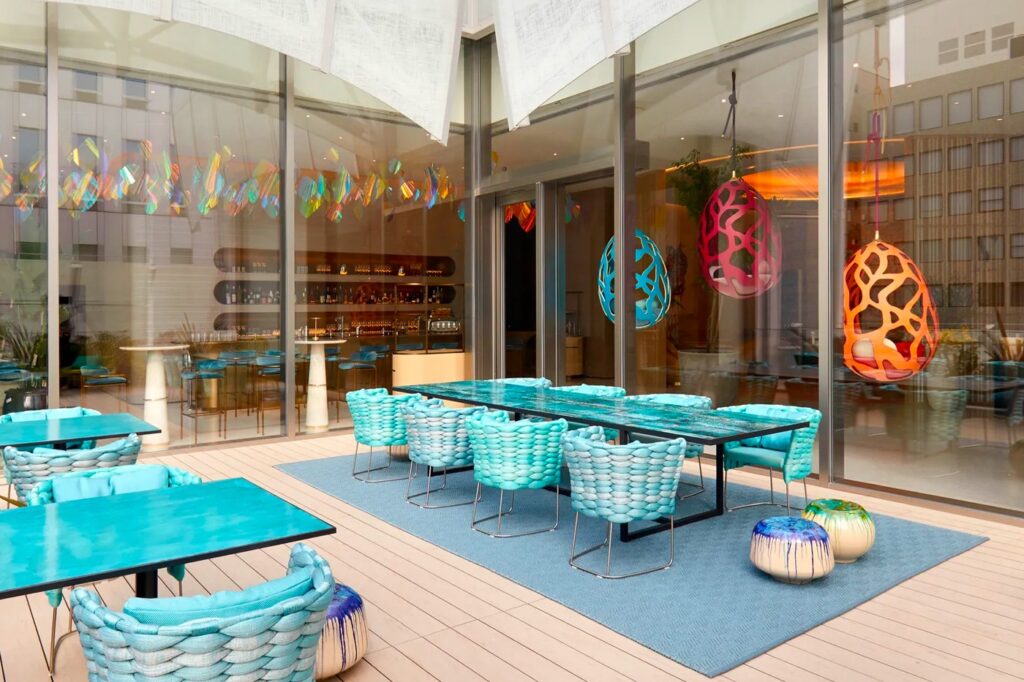 And as Louis Vuitton's products are all about style and seduction, it's perhaps no surprise they collaborated with award-winning designer Tokujin Yoshioka to add finishing touches to the décor. Known for his contemporary, nature-inspired pieces, Yoshioka's small flourishes such as his original charger plates for the table settings are just an example of what will set this café and restaurant apart. 
Bound to be one of the most coveted seats anywhere in the world, Café V and Sugalabo V are exceptionally alluring reasons to visit Osaka next time you're in Japan.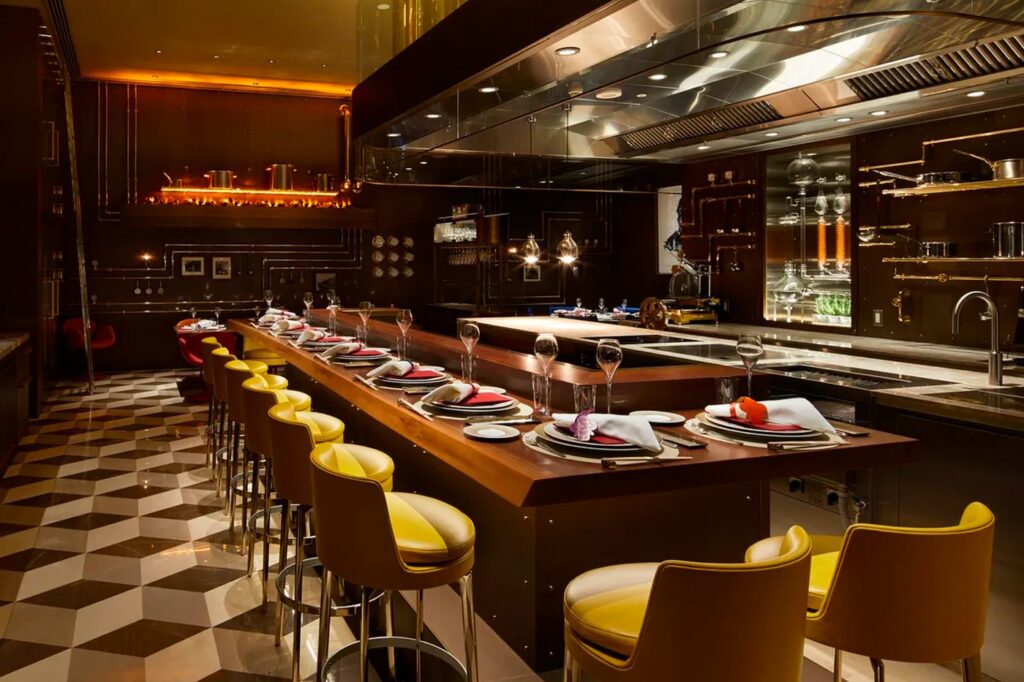 Related
James March
Travel writer | Photographer | Words: BBC, Washington Post, Condé Nast Traveller, Lonely Planet, The Telegraph.