You're getting everything else delivered. Why not fancy fungi?
If a year of cooking more at home has taught us anything, it's that sometimes you need to spring for a little luxury to make homecooked meals feel a little more restaurant-y. Invest in good cookware. Buy something you want to show off, if only to yourself. Order some damn caviar already.
Perhaps nothing says "fine dining" like a shower of freshly shaved truffles to complete a dish, whether it's a plate of risotto or a juicy ribeye. You don't have to relegate this pleasure to dining out. We've rounded up the best mail-order truffle sources so you can click, shop and enjoy these earthy delights within days.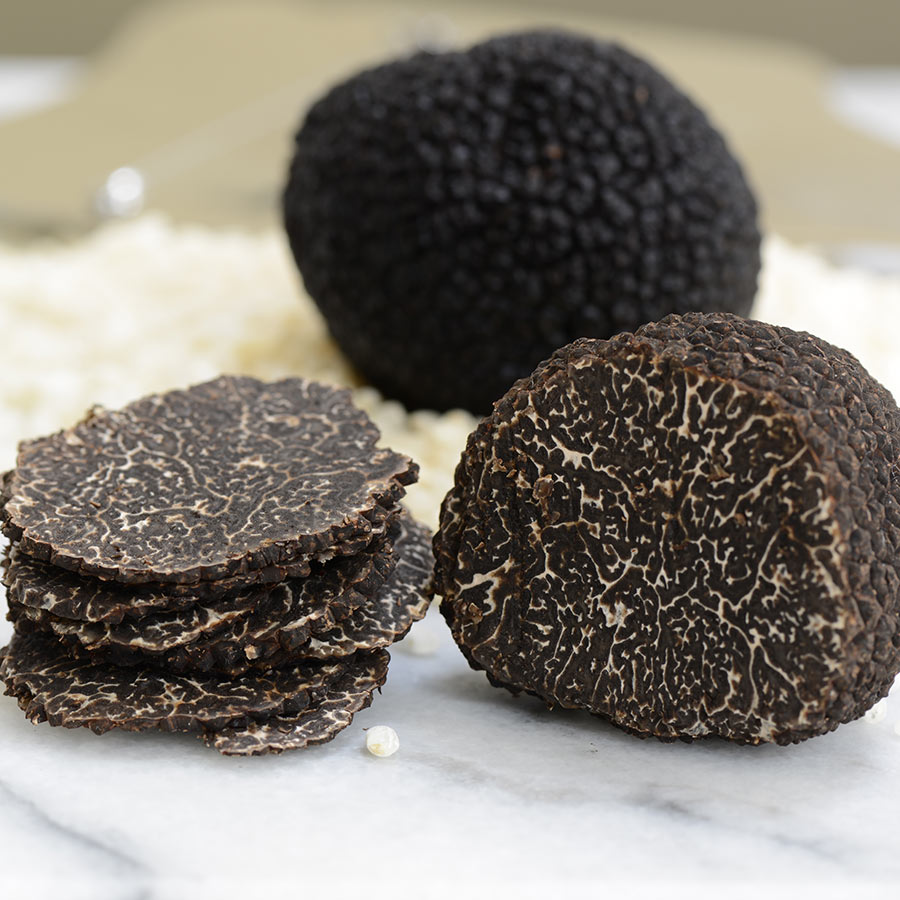 Rome transplant Alfredo Martorella has been importing truffles, cheeses, cured meats and seafood since he relocated to New York City in the 1990s. He has since made a name for himself as a wholesaler to the finest restaurants and gourmet shops across the United States. Martorella's Alma Gourmet offers fresh truffles from around the globe: Burgundy black ($88/2 oz.), Italian white ($189/1 oz.) and Australian black (currently out of season), to name a few. Charmingly, Alma also sells truffle combos and dinner kits – oils, pastas and other truffle accoutrements – to take all the guesswork out of serving these treasures.
Add to cart: While you're on the Alma site, why not stock up on prosciutto di Carpegna D.O.P. ($375/15 lbs.).
If there's a specialty food to be ordered, it can be found on this vaunted site, which traffics in caviar, cheese, pâté, foie gras, fine chocolate and, of course, truffles. You can order them fresh, frozen, in butter, in sauce, in paste, in oil, in honey, in cheese, in sea salt and even juiced. Search truffles by origin and season – our curiosity was piqued by the Middle Eastern and Asian black truffles – and don't forget accessories.
Add to cart: Since you're already in a fungi mood, add some dried chanterelles ($100.70/lb.) and porcinis ($56/lb.) to your haul.
This multigenerational family business was established by German immigrants in 1895. What started as a butcher evolved into one of the preeminent fine foods purveyors in the U.S. As of this writing, Perigord black winter truffles were the only fresh truffles in stock ($283/4 oz.), but the company regularly carries white alba, white bianchetti, Burgundy black, Australian black, Oregon black and more. Try the all-natural truffle mousse ($99 for six 7-oz. packs), made with chicken livers, sherry wine and porcinis.
Add to cart: Buy some grass-fed beef filet mignons ($297 for 20 6-oz. steaks) to shave that truffle onto.
See Also
You might not have one of Oscar Farinetti's one-stop Italian shops in your neighborhood, but no matter: You can order countless goodies online, including fresh white truffles ($195/oz.) and all manner of truffle-infused products. We're tempted by canned tomatoes with truffles, ($19.90/13.05 oz.) and tagliatelle with truffles ($26.90/8.08 oz.). The risotto al tartufo bianco ($275) comes with 1 oz. fresh white truffle, an Urbani wood truffle slicer, 5 oz. Parmigiano-Reggiano and 17 oz. carnaroli rice.
Add to cart: You need good olive oil for your Italian feasts. Invest in the Cru Riva Gianca Riviera Ligure D.O.P. Riviera dei Fiori extra virgin olive oil ($39.90/8.5 oz.). As with fine wine, there are limited bottles in this rare and special "vintage."
D'Artagnan may be synonymous with duck – it's the go-to purveyor for the foodie establishment – but its expertise is not limited to fowl. Currently the only truffle it has in stock is the fresh Italian white ($199/1 oz.), but it also carries Burgundy, summer and black winter in their respective seasons. You can also order preserved truffles in the form of canned peelings and juice.
Add to cart: OK, order some duck. We love the duck leg confit ($12.99/5 oz.) and rillettes ($9.99/7 oz.).
Related