WARE: Skincare, Democratized
WARE
When the collective of editors and cosmetic-industry veterans behind Ware decided to launch their collection of equal- opportunity skincare, their first priority was creating a product that was no-nonsense, high impact and — most importantly — catered to all. (Men. Women. They/Them.) Call it the official democratization of the beauty world.
"We saw the opportunity to redefine the notion of beauty products and make them accessible to people who never felt connected with conventional beauty," says Ware CEO Melissa Goidel. "Ware's core philosophy is to design products that are approachable for everyone by eliminating the learning curve. If you are a no-makeup person, you can apply everything we make without needing to look in the mirror."
That desire to build an inclusive skincare brand meant coming up with a product offering that was easy to use, not gender-specific and yielded high-impact results, despite having an unfussy application process. "Great looking skin is a good health indicator that applies to everyone," says Goidel. "It is not a gender-driven conversation, but about offering each individual access to the best available technology and ingredients." The result is a thoughtful collection that we could easily work in to our usual beauty routine. Read on for a few of our favorites.
Suncare you'll swoon for.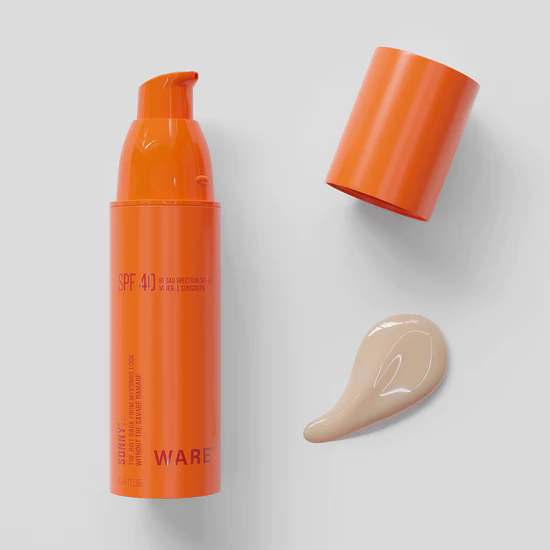 The newly debuted Sonny SPF 40 claims to offer a "just back from Mykonos look without the savage damage." (Music to our ears.) The tinted sunscreen provided a full-coverage feel — sans the oily residue typically left by your traditional suncare products. (Personally, I can attest to the brand shielding from the Phoenix sun, albeit with a few reapplications necessary throughout the day.) Added bonus: Sonny made headlines during the Cannes film festival as a favorite among Black hair-and-makeup artists who celebrated its lack of white/grey cast  — an common challenge facing those with darker skin tones.
Moisture perfection.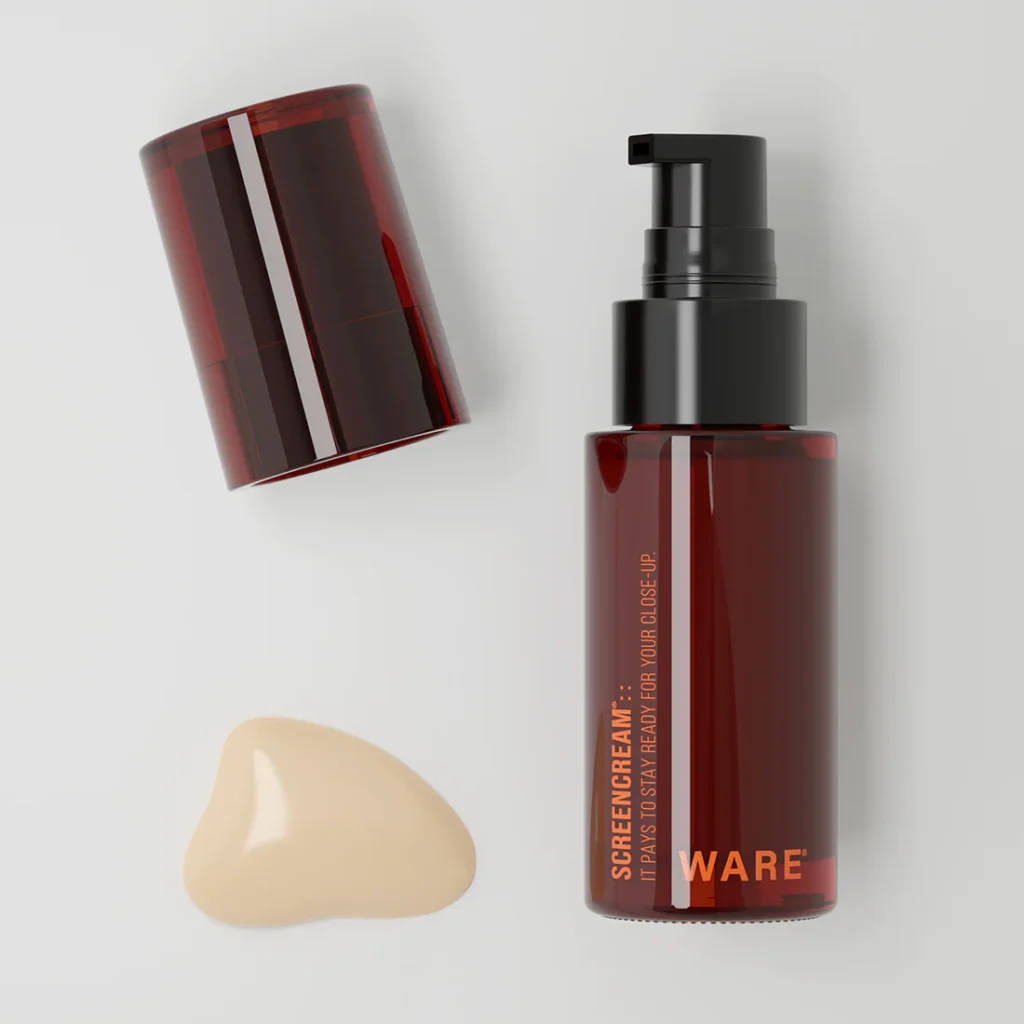 Ware's protectant-moisturizer hybrid, Screencream, offers a perfect base layer that evens the complexion and is noted for being facial-hair friendly. Light enough to not clog pores, yet fully capable of protecting the skin against harsh light (including that of the pervasive blue light variety) and air pollutants, Screencream outlasted summer's 100 degree temps and kept my skin moisturized all day.
Pore no more.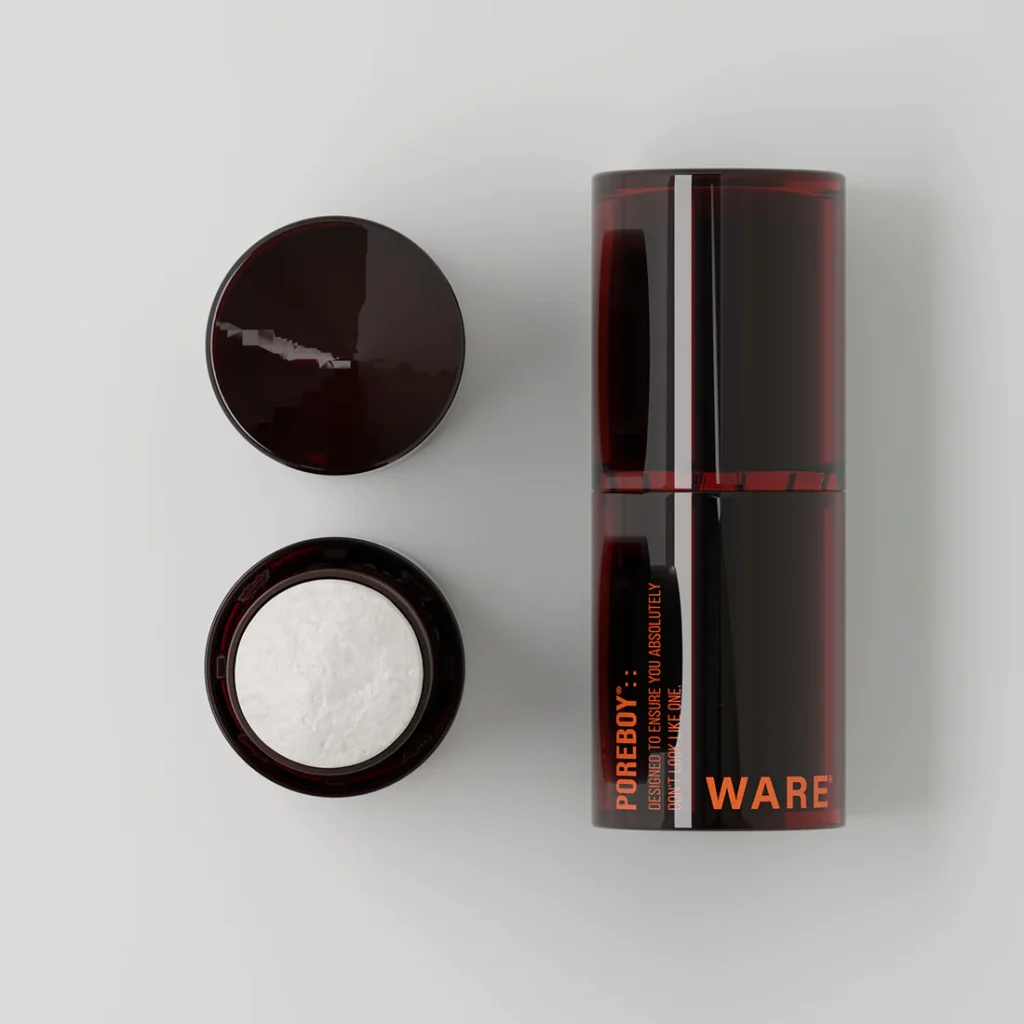 Despite its name, Ware's pore-minimizing Poreboy is functional for all genders, with its ability to reduce the appearance of pores and create a Photoshop-perfect matte complexion. As someone who often struggles with oily skin,  Poreboy was a fabulous addition to my routine, making my skin look smooth and even, while still maintaining a natural glow. For those of us on-the-go, the cream stick applicator makes it a quick and easy refresh throughout the day.
To view Ware's full line of product and shop online, visit www.thewarecompany.com. 
Related