While they say beauty is in the eye of beholder, if you don't think the Lexus LC 500 is beautiful, you may need to get your eyes checked. It's extremely easy on not just the eyes, but the other senses as well. 2021 turns the sensory experience way up, by finally letting us feel the wind in our hair like never before. Yes, a long-awaited convertible version has finally arrived. This was an obvious move, as the LC 500 was the perfect platform for it, easily transforming itself for convertible greatness; a slot that Lexus desperately needed to fill. 
Besides the obvious design and hardware adjustments made, exterior styling remains as familiar and fabulous as always. Details, both large and small, abound. Each one is poised to draw long, appreciative stares. For starters, the masterfully crafted headlights, cut with deep vertical tracks, are packed with triple-beam LED headlights.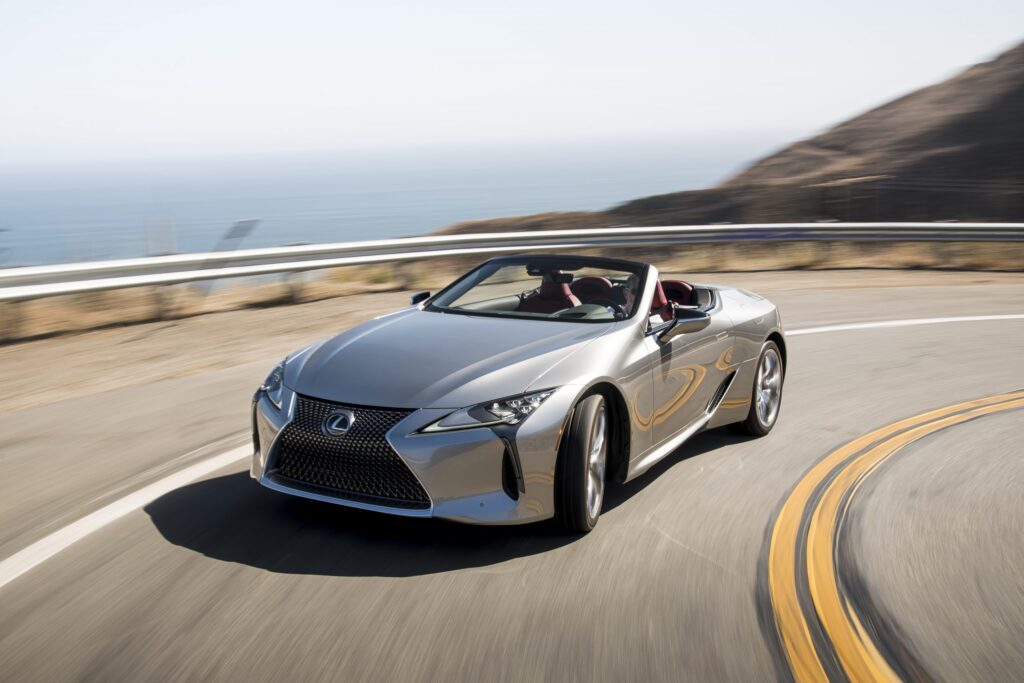 Follow each sensual curve past the doors, over deep rear vents and a heavily flared flank, to a set of impressive taillights. When illuminated, layer upon layer of solid red fade into the distance, like your vanishing reflections when standing directly between two mirrors. This visual trick is just one example of the many special details that separate the LC 500 from many other cars on the road for a similar price.
In silhouette only, with every special detail obscured, the LC 500 has a shape that will enchant: exotic, aerodynamic, and obviously built for high performance. The door sills and scuff plates are packed with carbon fiber of varying sheens. Door handles lay flush with the body, popping out much like the Nissan GTR, to allow access inside. Big 21" forged alloy wheels are stunning in a polished finish with gloss black accents.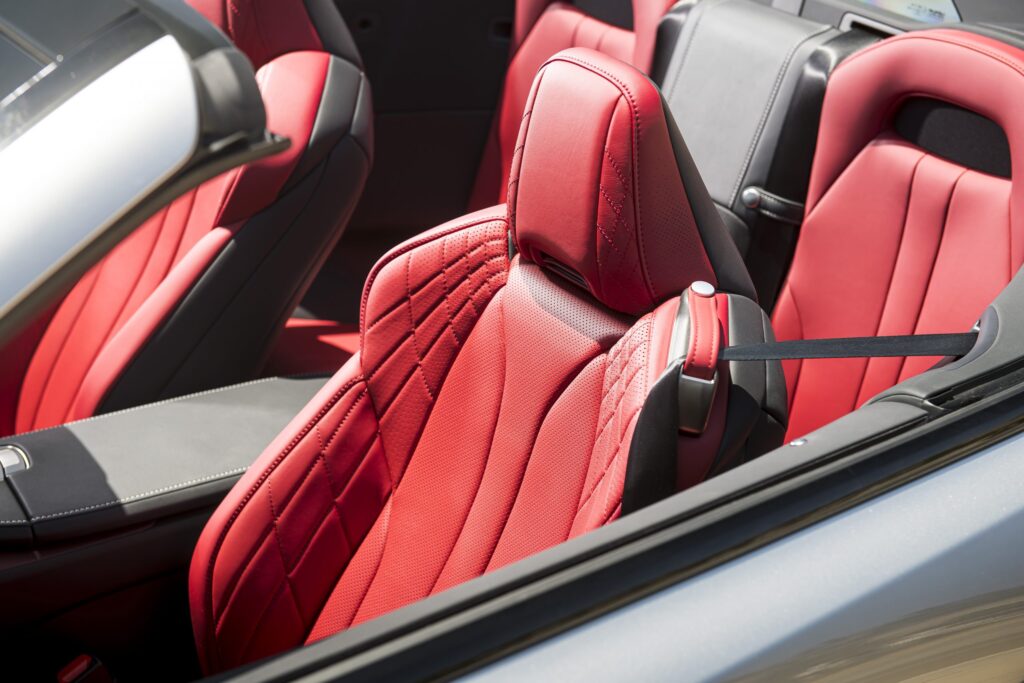 In convertible form, there is just one engine option. The good news for us is that it's the powerful 5.0L V8, snapping and snarling its way up and down the 10 short gears via a lightening quick Sport Direct transmission. With gear changes clocked in at just 0.12 seconds apiece, the LC 500 is equipped with one of the fastest conventional automatic transmissions money can buy. The engine and transmission are a perfect pair to say the least. Combine them with the high-flow active sport exhaust, and the result is a symphony of mechanized glory; a finely tuned soundtrack, channeled through the cabin from front to rear as you accelerate. It's a sound best experienced firsthand, and one that will keep you chasing high rpms with the radio off and the roof down.
To keep the weight under control and the center of gravity low, Lexus engineers opted for a fast-retracting cloth roof. All you need is about 15 seconds to transform this sexy soft-top into an open-air Grand Touring delight. Even if you are already on the move, it can be operated as long as your speed remains under 31 mph.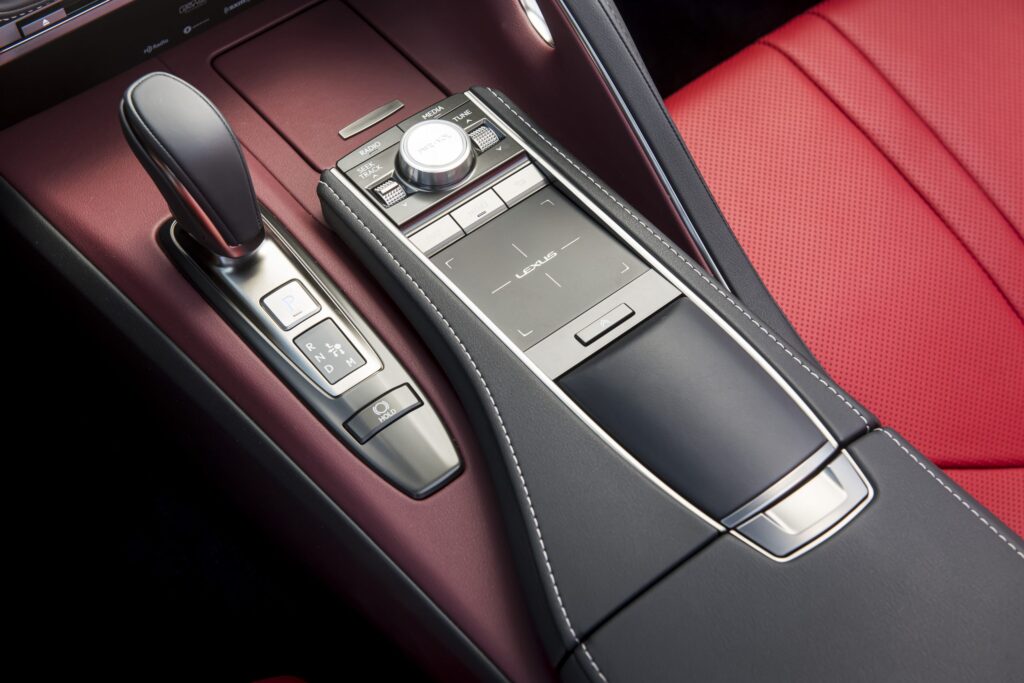 The interior is largely identical to what can be found in the LC coupe, with the exception of a fancy Climate Concierge, complete with Upper Body Heating. That is to say, it includes a heated steering wheel and neck warmer. These thoughtful additions will allow you to extend convertible season even after the weather has started to turn cold.
A convertible version of the gorgeous Lexus LC 500 was an obvious move that we were all waiting for Lexus to make. While 2021 hasn't changed much else for the LC 500, the addition of an easy to operate soft-top is a welcome development that we couldn't be more excited about. It's a perfect way to improve upon an already stunning creation.
Price as tested: $113,320.00