It could be argued the cloak is the most timeless article of clothing. In its simplest notion, the cape is a piece of fabric to wrap one's body for warmth–  it doesn't get more primary than that. Though this flowy-garment regularly dips in and out of vogue, no one does the cape more justice than Capas Seseña in Madrid, Spain. The brand has been perfecting the cloak for nearly 120 years and with the help of its creative director Jorge Infante Fernández, they've managed to keep things fresh. 
We sat down with Jorge to discuss what makes a great cloak and how a brand makes it 119 years just by selling capes.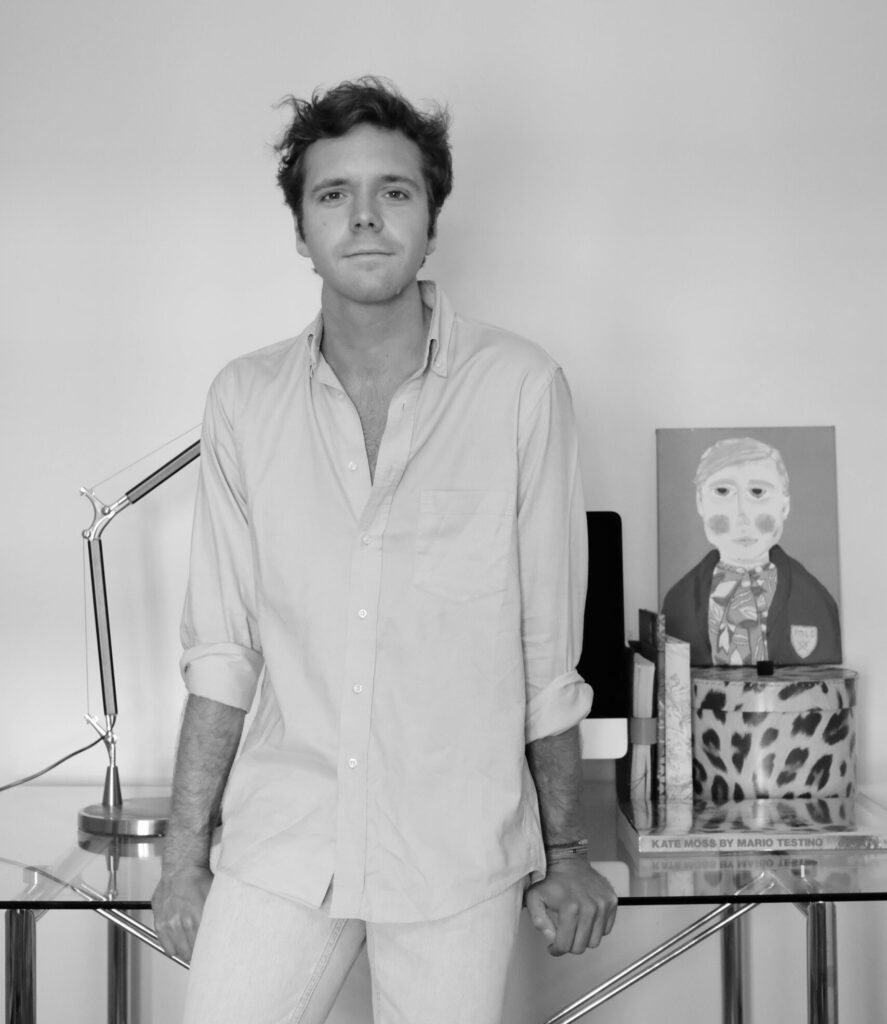 When did you begin working with Seseña? How did that happen? 
They ask for student portfolios to my university, looking for someone to do an internship with them as its new fashion designer. So I guess I can say that we made a match. Once the internship was over, and also my degree, they asked me to be its Creative Director, so "the match" turned into a "superlike match".
What was it like signing on with a brand that is 119 years old? 
Such as a  giant responsibility. I was an outsider at a family business of four generations with a lot of fans behind the brand. I had to strike a balance between who I am as a young designer and respect to a centennial heritage. I think that my biggest concern was to hear someone say something like: Have you seen the new Seseña? They have destroyed its essence… 
Why have capes survived the test of time? 
Perhaps it is not very appropriate for me to say it, because I work for a cape firm and I have been convincing people that they have to try wearing one for almost two years, but I think that no one can deny that the cape is a very special garment, or at least that is what film culture, the history of clothing and history, in general, have tried to convey to us. I think it arouses a lot of curiosity, people wonder how they would wear one, and more and more people dare with it. But there are still many people left to know how it feels to wear one, and therefore, we have to continue to be here so that everyone who wants to experience it.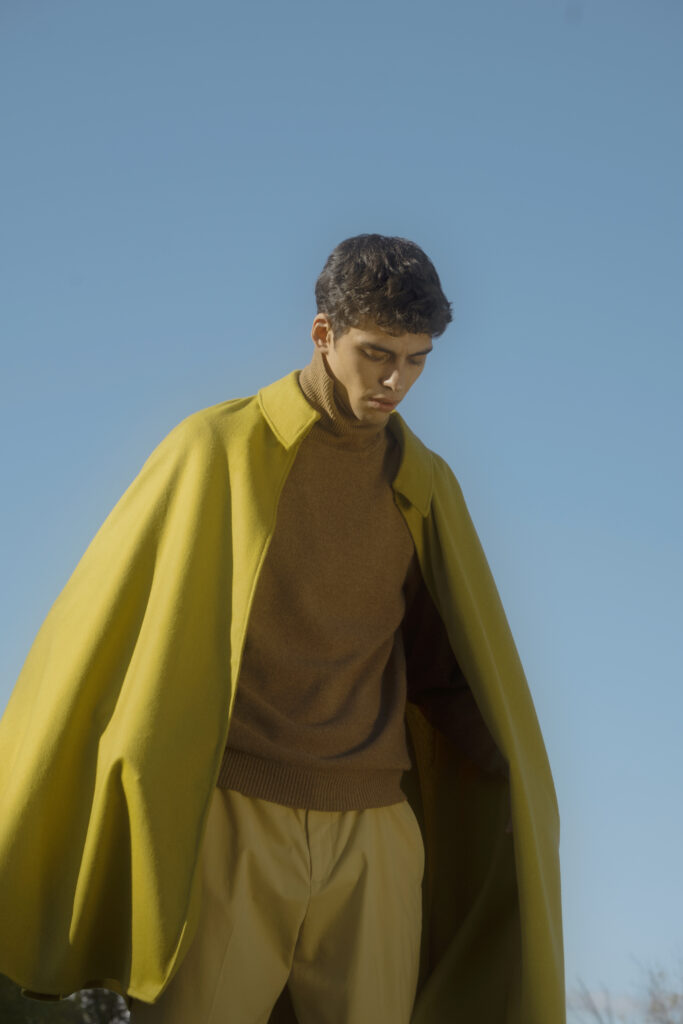 How do you feel about the re-emergence of capes in recent years? 
Well, capes have never left us, they have been present in our lives in many of our favorite movies, series, and tales, and of course, in our culture and history. They only had to find their aesthetic moment to reconquer the streets, and it seems like that moment has arrived.
Why are capes from Seseña different from other brands? 
Because we don't know how to do anything else.119 years. This is our thing.
What is the process of creating a garment? 
If we talk about our classic designs, there are no patterns; we have a specialist artisan who draws and cut directly over the fabric, of course with a series of guidelines, and measures. After that, the cape is made, sewn, and finished, mostly by hand, by another artisan at our own atelier. So we can call our capes "uniques".
How do you decide on which fabrics are used? 
In Seseña our specialty is merino wool. We continue to work with the best suppliers in our region, but we also experiment each season with other materials. Not all of them are valid, they have to have the right structure to create the fall and movement that characterizes and distinguishes capes as a fashionable garment.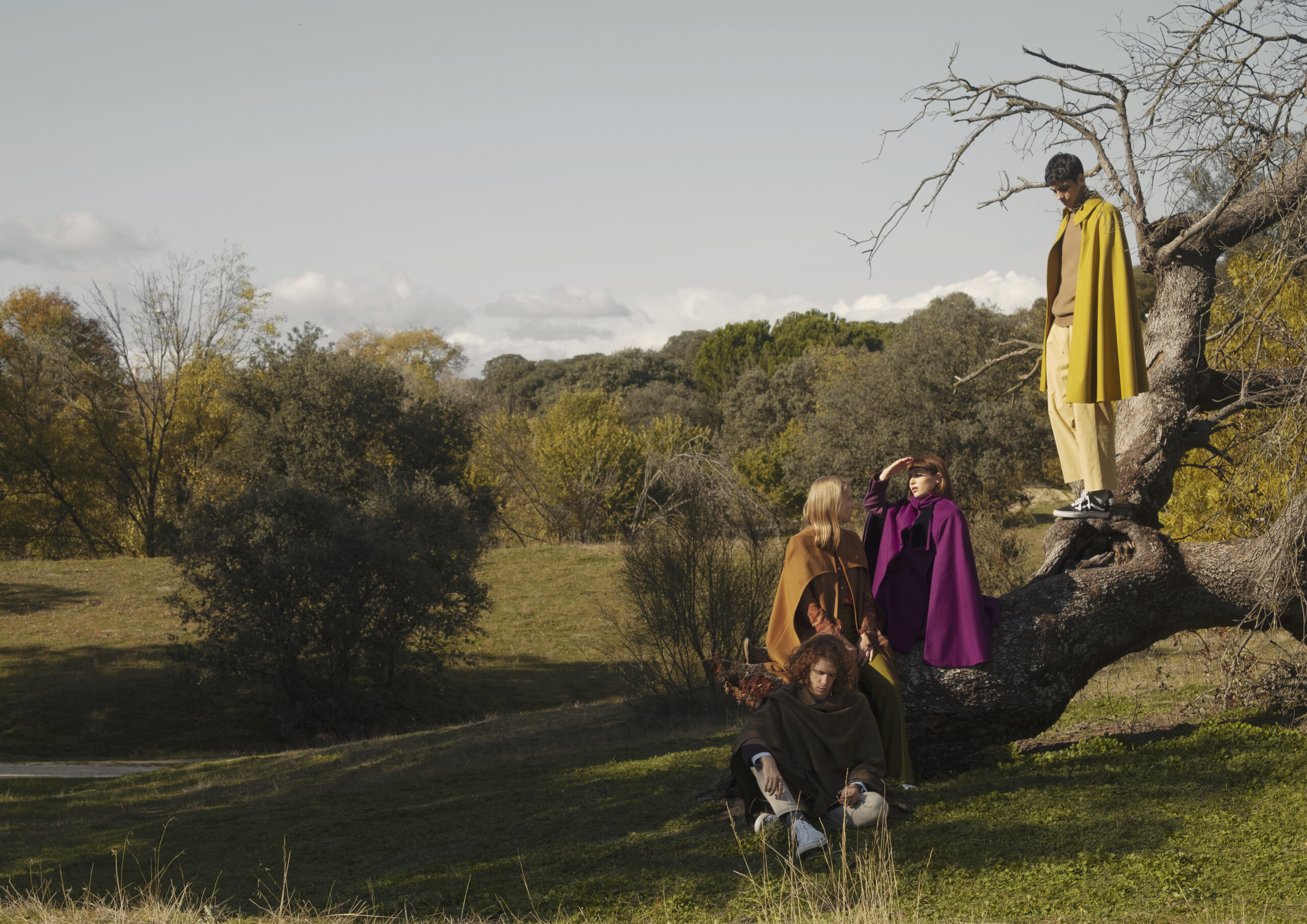 Has that process changed much in 119 years? If so, how? Or how not? 
0. And that's the magic key of having a Seseña cape in your closet.
What is your personal design process? What did you bring to the brand that it didn't have before? 
My mission for Seseña was to design a collection that made people would shake off the idea that the cape is an old-fashioned garment. So in this case my inspiration and design processes were words and terms. I wanted to create something that says: hey I am elegant, useful, cool, fresh, very Seseña, and yes, I am a cape.
How do you appeal to a younger consumer, while still maintaining the heritage of the brand? 
My personal trick is through styling. I like to project a sense of desire to young people, creating wonderful looks, from things that we all have in our closets, and where the only thing we need is a cape.
How would you classify your customer? 
With a really strong personality. Maybe it sounds pretentious, but we do not dress like regular people. They do not have to love fashion, but yes quality, luxury, culture, fine arts and be self-confident because when you are wearing a good cape, people realize that.
What is next for the brand? 
Continue showing to the world that the cape is a timeless garment for at least 100 more years!
Calle de la Cruz, 23

28012 Madrid

+34 915 316 840 
(This interview has been edited for length and clarity)
Related