The Lux Cut
Julia, Martha, Ina… Donatella? Whether you're shopping for domestic goddesses or those in the fashion firmament, we've found a culinary token for everyone on your list.
"A kitchen is a good place to be, almost always the best place in the house," wrote chef and author Michael Ruhlman. 
You don't have to be a cook to agree with that sentiment. The vaunted "heart of the home" draws even the most culinarily inept into its orbit for a nightcap, a midnight snack or a quick coffee on the way out the door. It's where families and friends congregate during dinner parties and holidays. Even the famously cooking-averse Carrie Bradshaw found great use for the kitchen in her "Single and fabulous?" apartment: spillover shoe storage in her dormant oven. 
For those who love to cook? "It's around the table and in the preparation of food that we learn about ourselves and about the world," wrote Alice Waters, the godmother of the slow food movement in the United States and the legendary chef/owner of Chez Panisse.
We've rounded up a roster of foodie favorites sure to please all of your recipients, whether they lean more Bradshaw or more Waters.
APPLIANCES
KitchenAid – Artisan Series 5-Quart Limited Edition Stand Mixer with Ceramic Bowl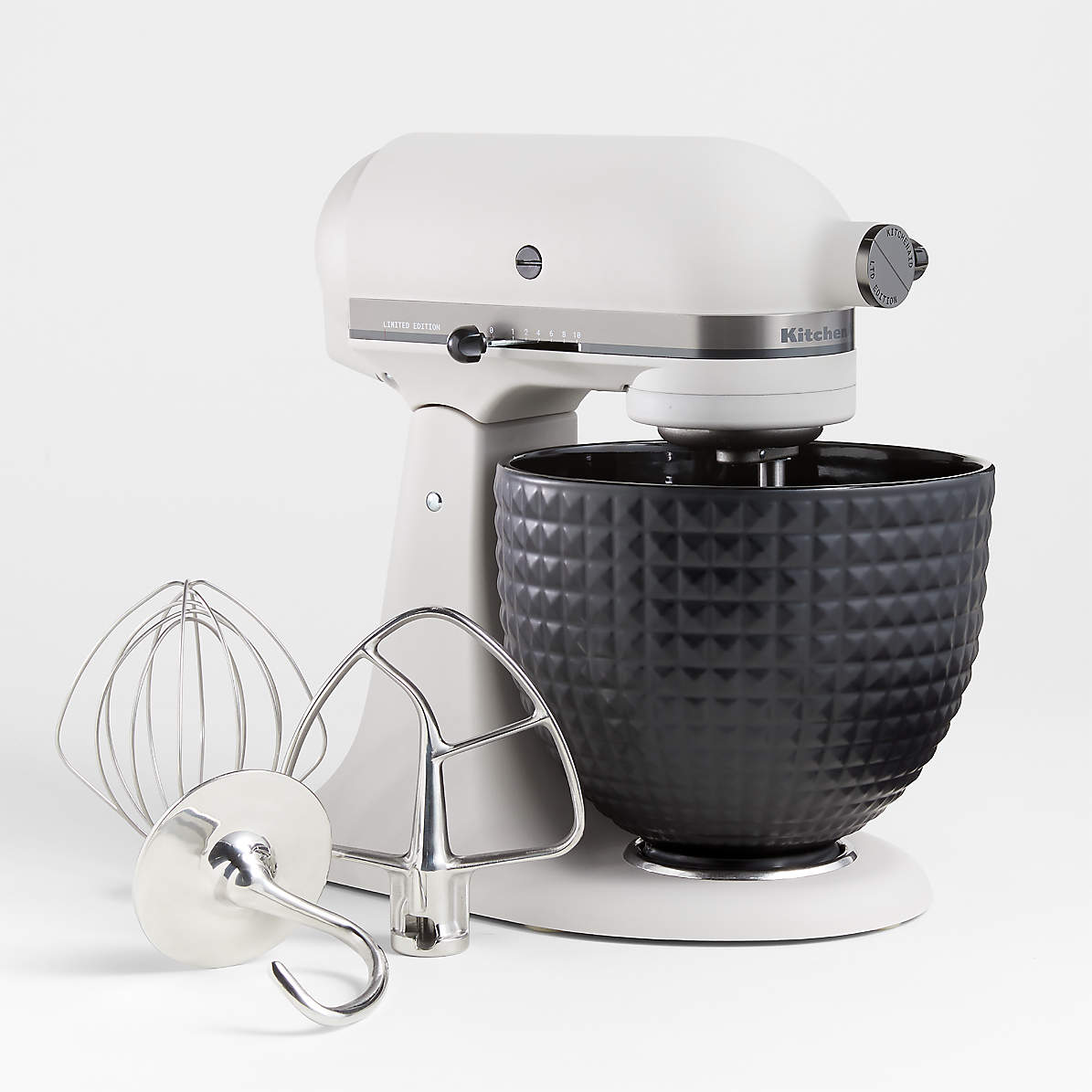 $549.99
The high contrast of 2021's limited-edition Light & Shadow mixer makes it a starkly beautiful showpiece on your counter. The ebony ceramic bowl has a quilted appearance that suggests the texture of a couture garment. Buy here.
Breville – The Control Freak Smart Induction Cooker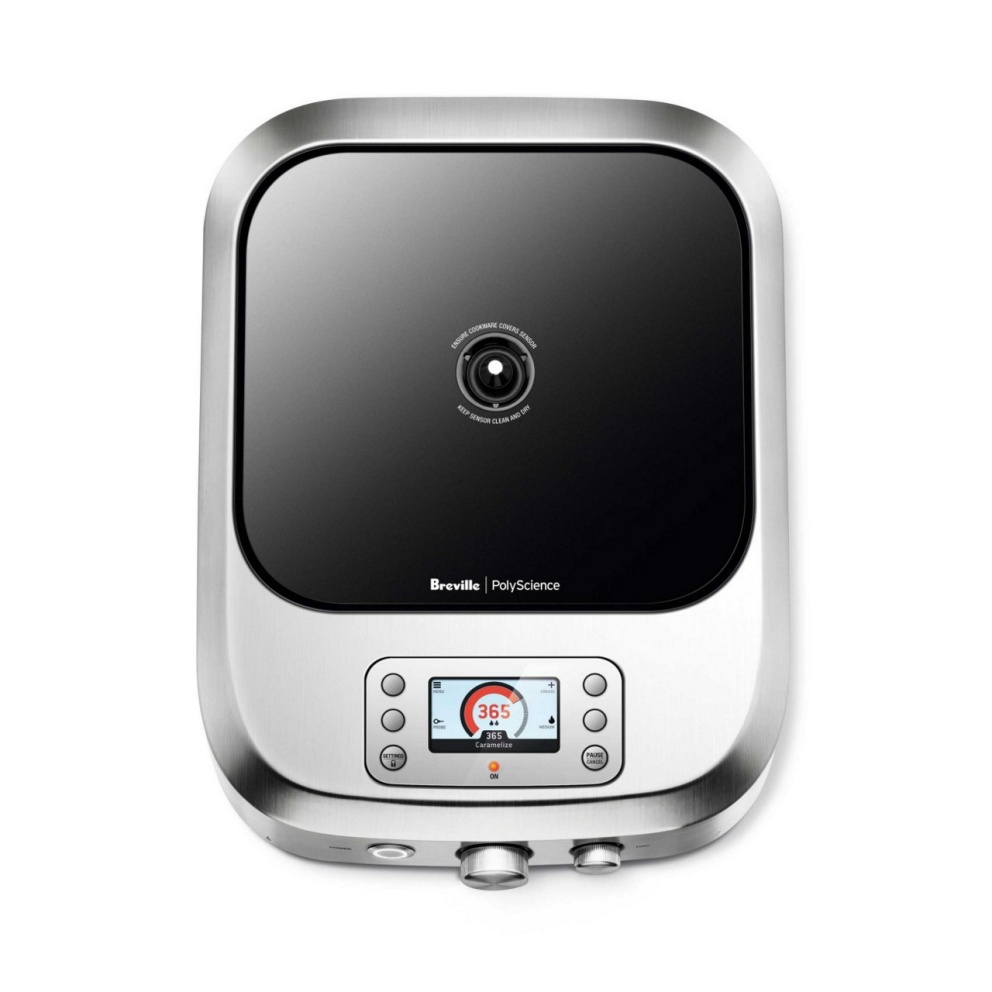 $1,499.95
Give the home cook the gift of commercial-grade precision with this cooker, which rigorously maintains temperatures between 77-482 degrees Fahrenheit by checking and adjusting temperatures 20 times per second. Buy here.
SMEG x Dolce & Gabbana – 4-Slice Toaster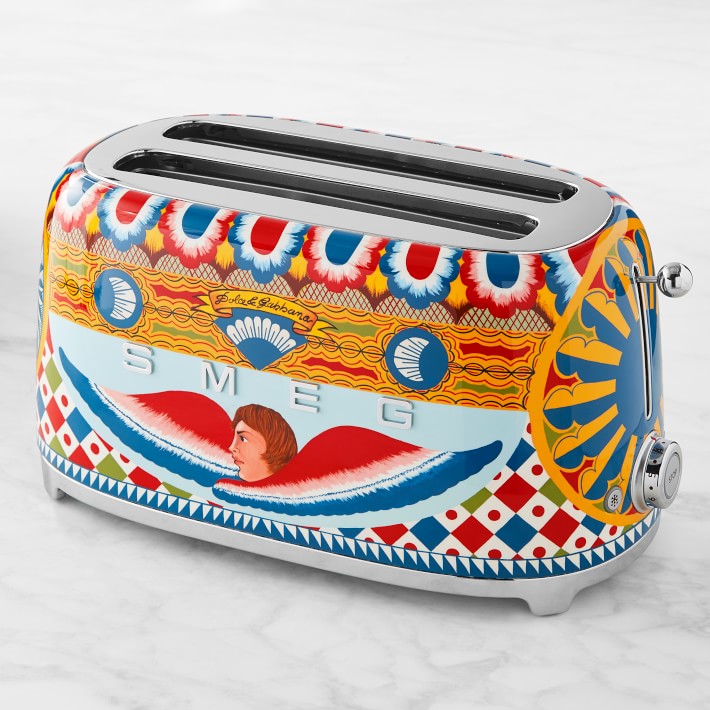 $850
If there's a more glamorous way to make avocado toast than this hand-crafted, vibrantly hued contraption, we haven't seen it. Buy here.
KITCHENWARE
Alessi – Beechwood Tall Spice Grinder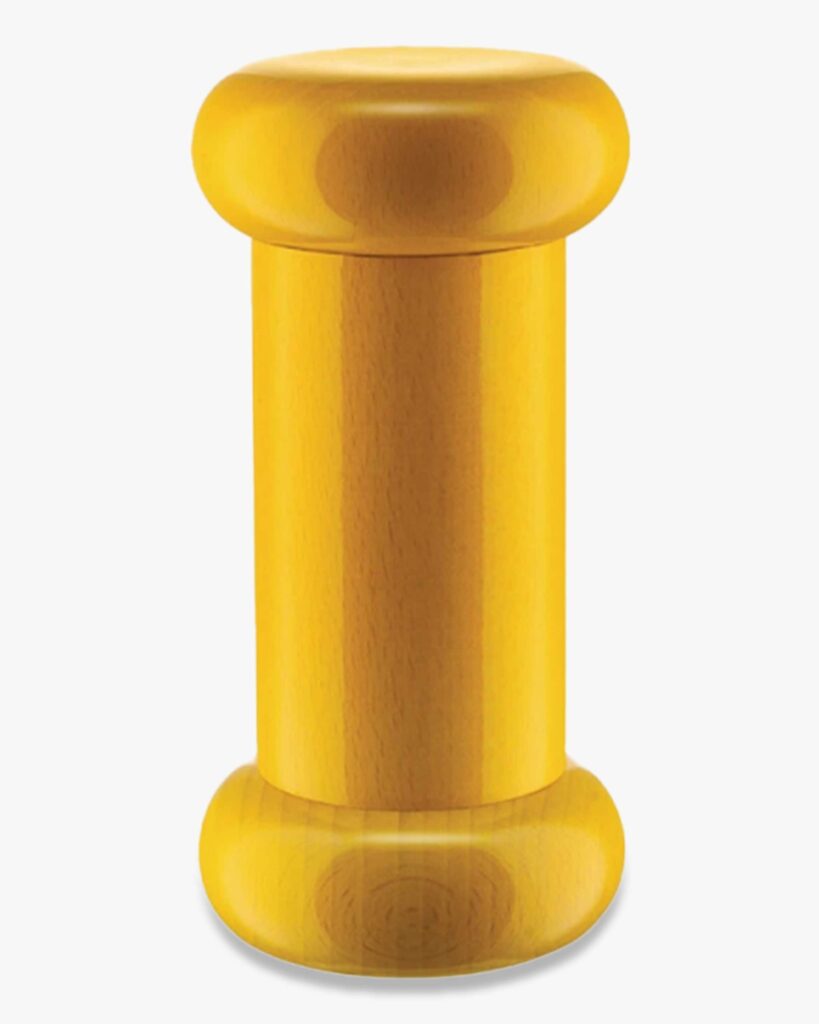 $130
Is it a modern art piece or a spice grinder? Why not both? This petite beechwood tower is crafted in Italy and has a light marigold lacquer. Buy here.
Alessi – Plissé Electric Citrus-Squeezer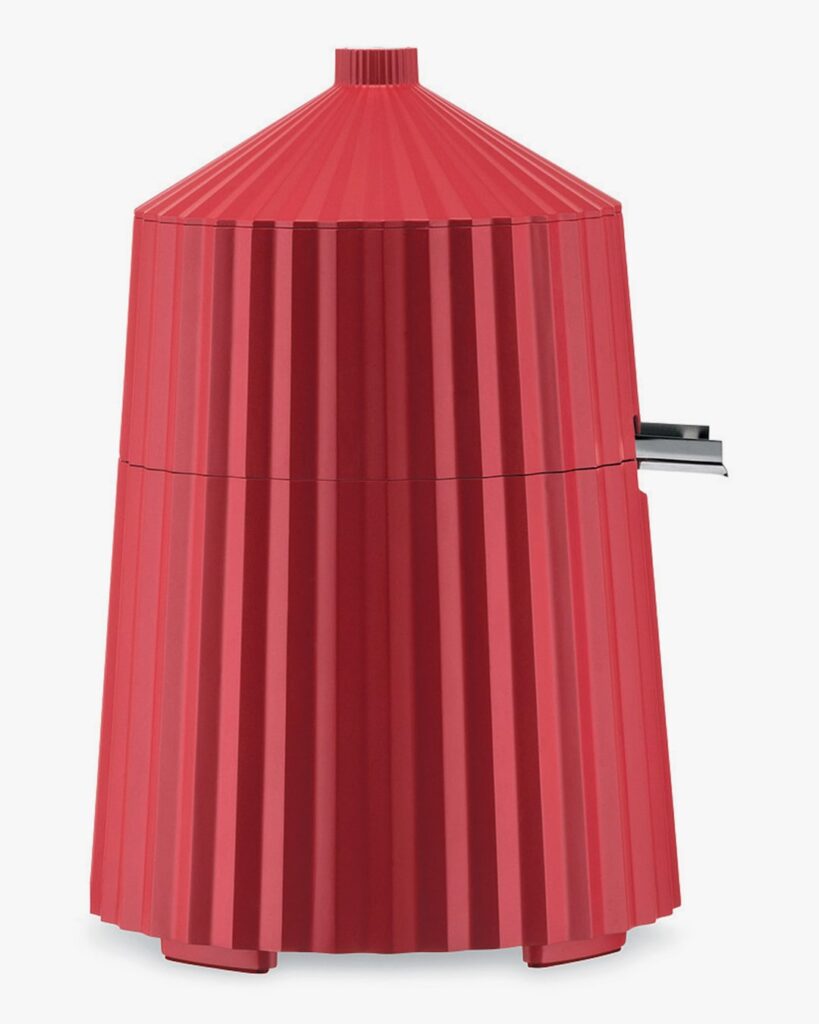 $127
With its pleated thermoplastic resin, this chic essential evokes the pleated metallic fabrics of vintage Halston gowns and caftans. A stainless-steel insert makes clean-up a breeze. Buy here.
Astier de Villate – Palette with Colours Cutting Board
$197.79 (176 Euros)
The famed French ceramics house delights with this whimsical ode to a painter's palette. The brightly colored dots call to mind the Candy Buttons of childhood sweet shops. Buy here.
ART & FURNITURE
Studio Four NYC x Wayne Pate – Grove Citron Wallpaper
$67.50/yard
Painter Wayne Pate was inspired by the lemon trees of Provence to create this bold, citrusy pattern that adds vitality and cheer to a kitchen all year. The clay-coated paper is sold in a continuous roll by the yard. Buy here.
Tiffany & Co. – Diamond Point Menorah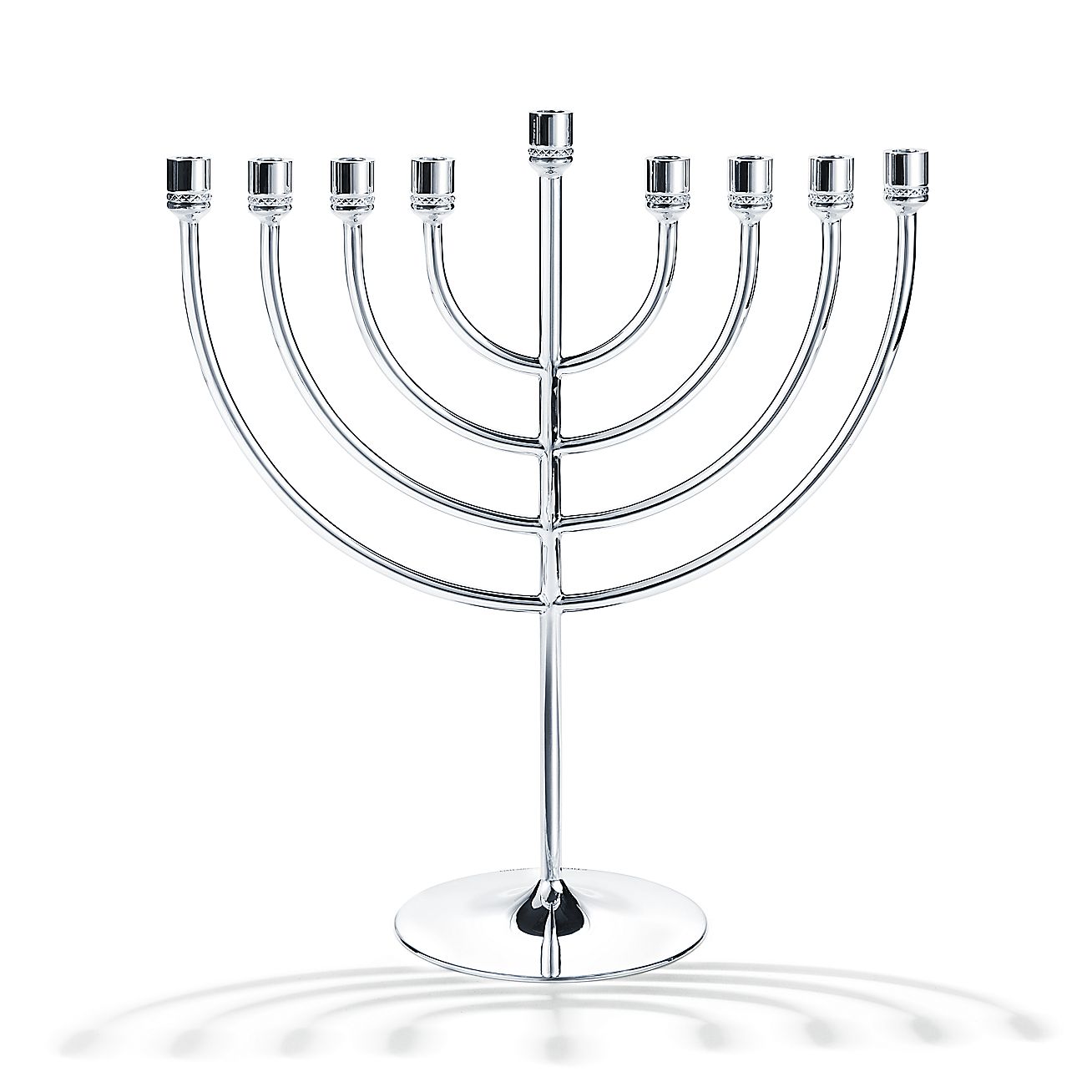 $5,000
Upgrade your bubbe's menorah with this elegantly geometric beauty that stretches 11.3 inches high. Its sterling silver material will ensure its longevity for generations to come. Buy here. 
Jo Malone – Green Tomato Vine Townhouse Candle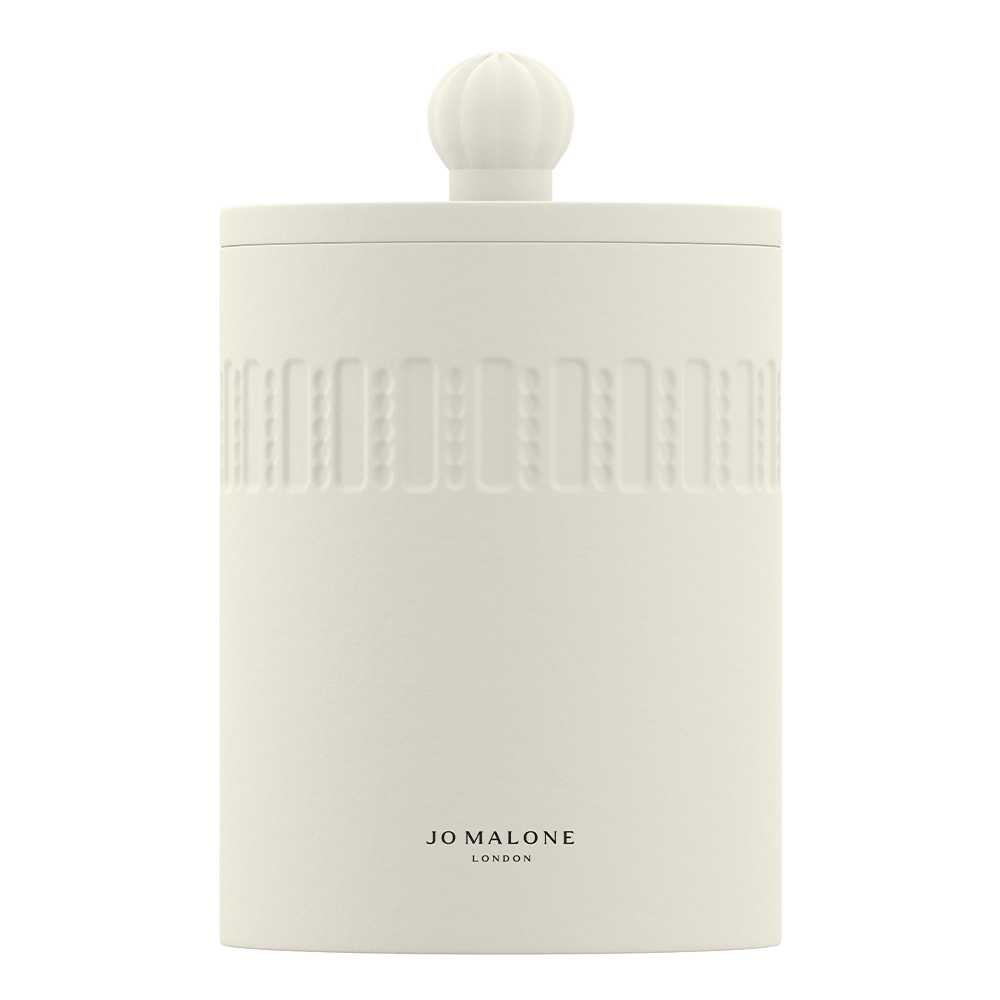 $125
Give the gift of eternal summer with perfumer Jo Malone's homage to "sprightly tomato plants warmed by the afternoon sun." The candle, contained in textured bisque ceramic, has an approximately 70-hour burn time. Buy here.
SERVINGWARE
L'Objet – Haas Fox Salad Monster Serving Bowl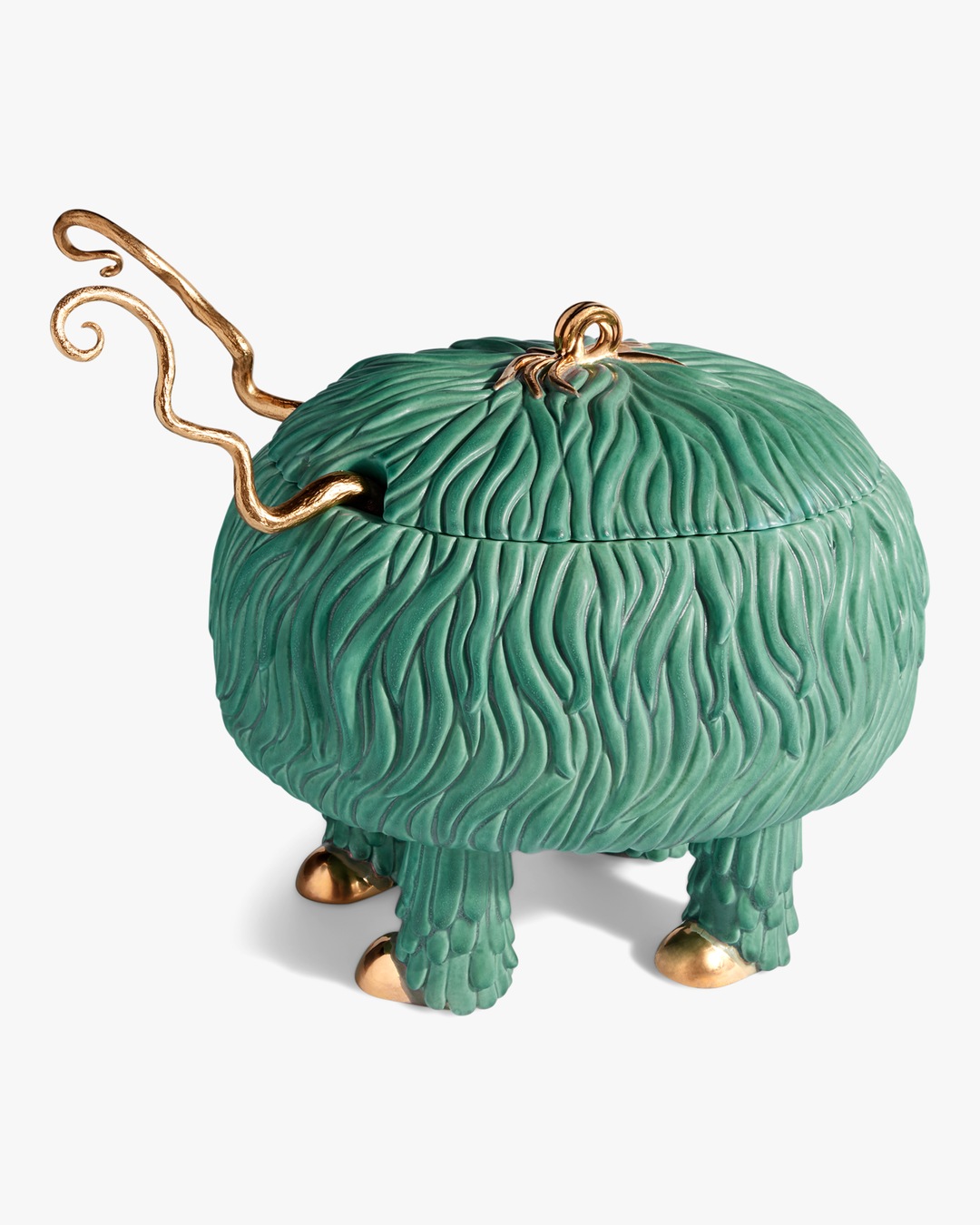 $1,250
Salads don't have to be a snooze. A porcelain serving bowl – handcrafted in Portugal – and 24-karat gold-plated servers make nutritious noshes monstrously appealing. Buy here.
Tiffany & Co. – Elsa Peretti Bone Cake Plate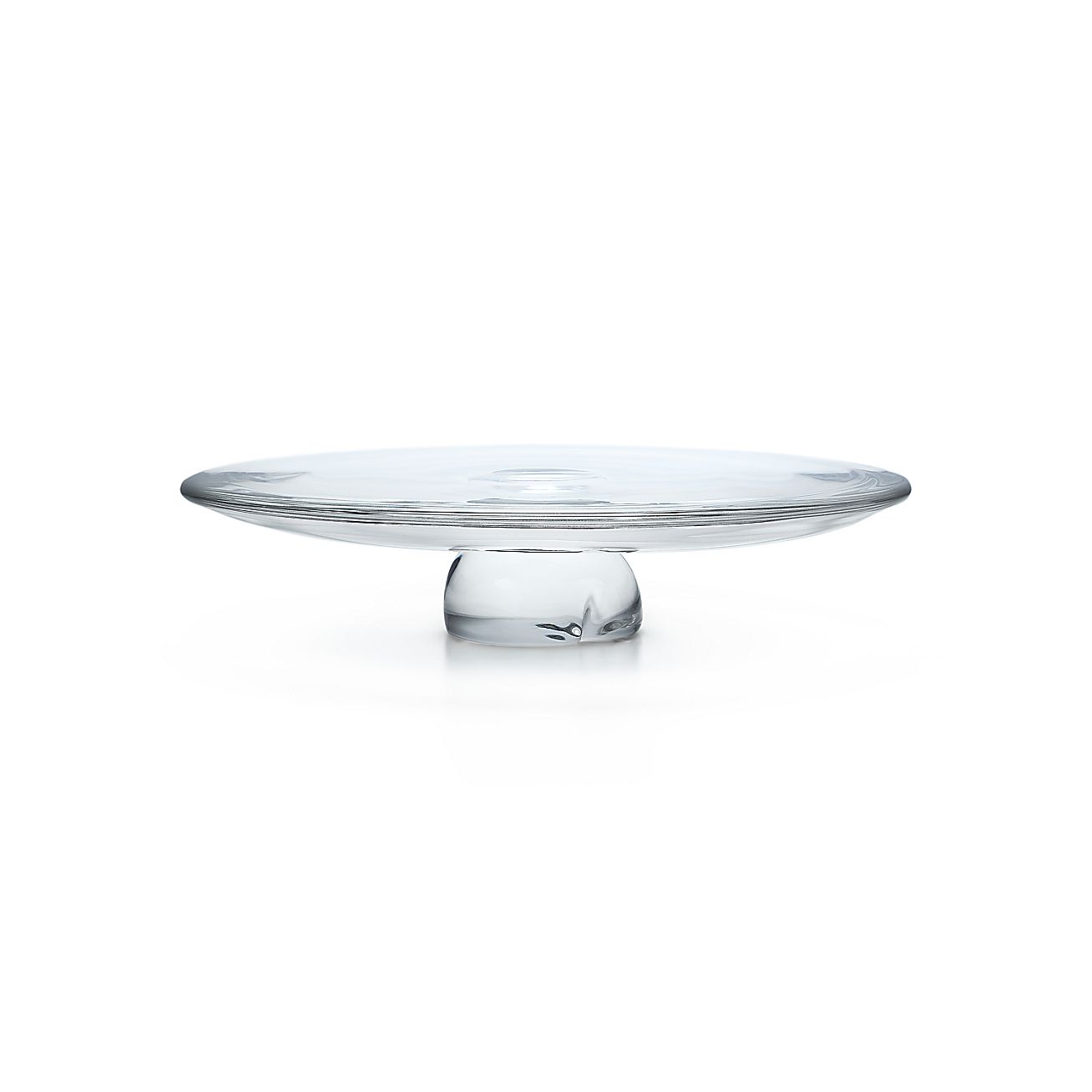 $550
Elevate your mom's red velvet cake – literally and figuratively – with this mouth-blown Venetian glass plate with 24-karat gold leaf. The original design was by Italian jewelry designer and model Elsa Peretti. The grande dame of Tiffany died just this past March. Buy here.
L'Objet – Deco Leaves Étagères
See Also
$718.49-$1,235.29
Stack this stainless steel and 24-karat gold étagère with comestibles like candy, fruits and finger sandwiches, or turn it into a sinuous jewelry stand. It also works as a standalone décor object. Available in small and large. Buy here.
Gucci – Cloche with Hare
$1,100
Alessandro Michele designed the "Souvenir from Rome" collection with themes borrowed from the Italian fashion house's ready-to-wear collection. This silver-plated brass cloche can be used to cover food or other precious goods – jewelry, objets d'art, etc. Buy here. 
DRINKWARE
Louis Vuitton – Straws and Pouch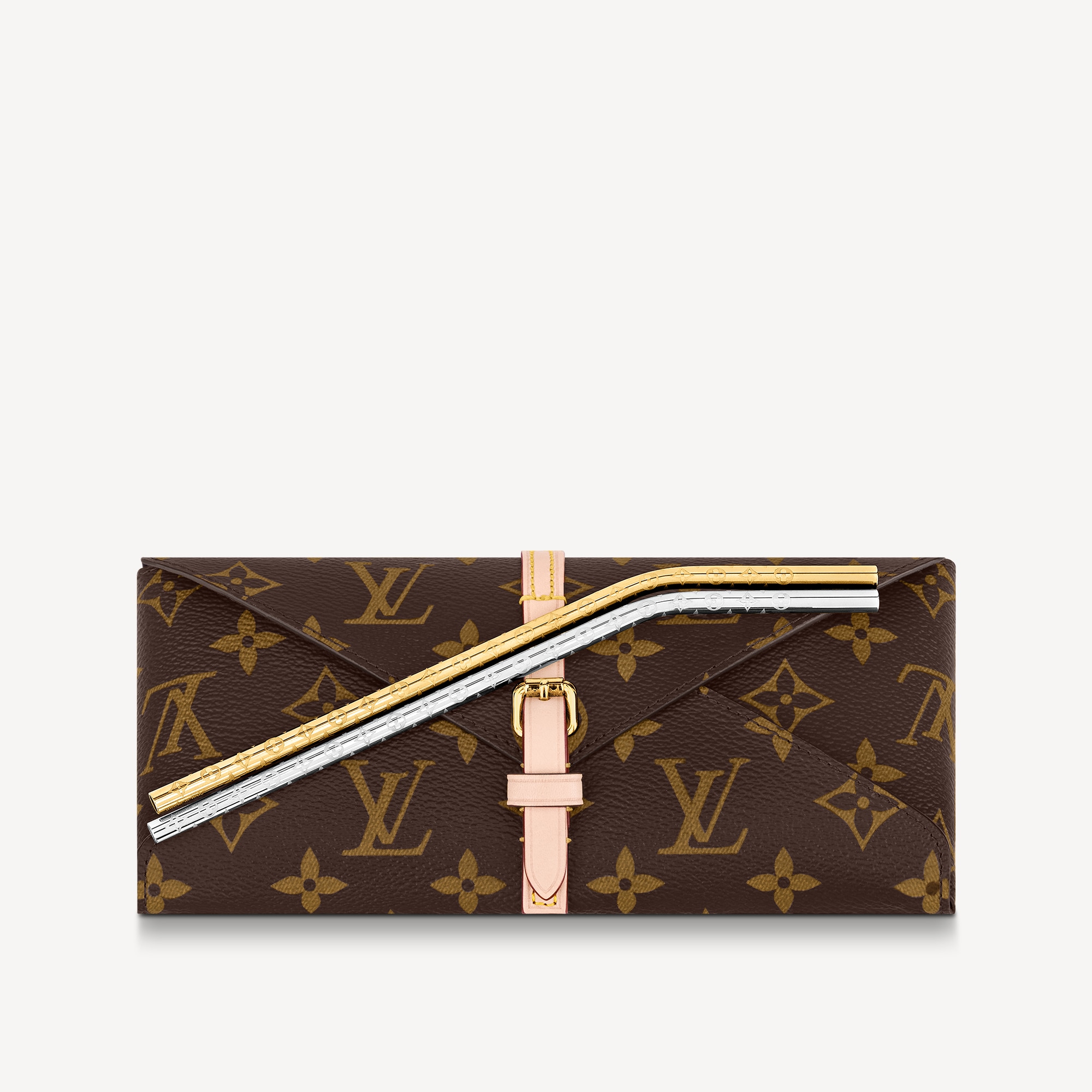 $1,300
Earth-friendly needn't translate to "granola." LV's lightweight canvas pouch houses six monogrammed reusable straws and a cleaning brush with a monogram flower. Buy here.
Chez Diane – La Fumée Coasters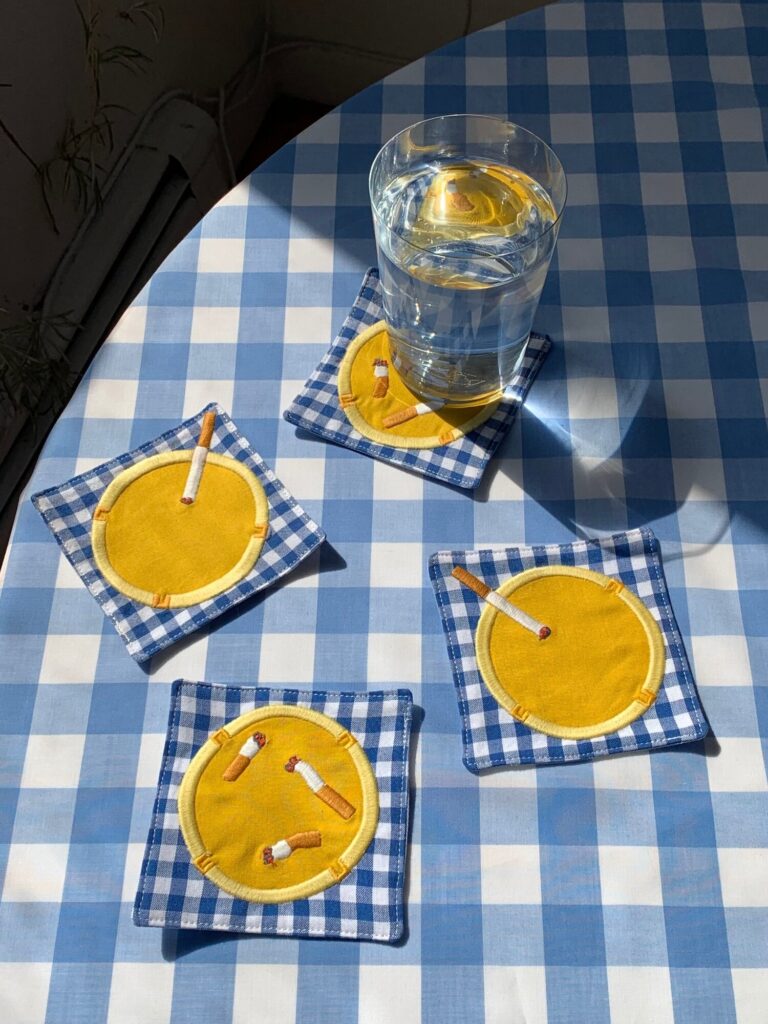 $135
NYC's favorite culinary drag queen Steak Diane designed these kitschy-glam gingham coasters, which wouldn't be out of place at an Amy Sedaris dinner party. Buy here.
Veuve Clicquot – La Grande Dame Veuve Clicquot x Yayoi Kusama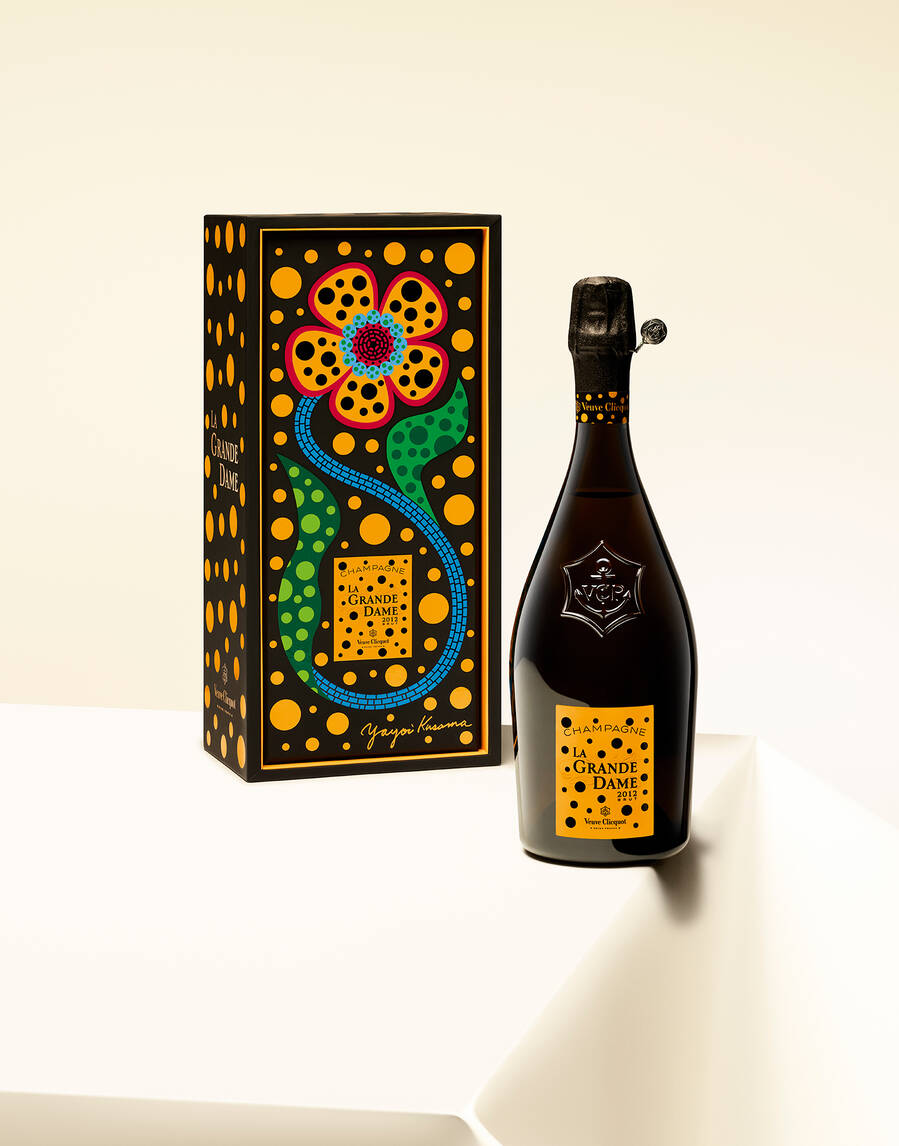 $199.97
The iconic Japanese artist brings her playful magic to the revered Champagne maison with flower designs and her signature polka dots, reimagined as Champs bubbles. Buy here.
Baccarat – Harmonie on the Rocks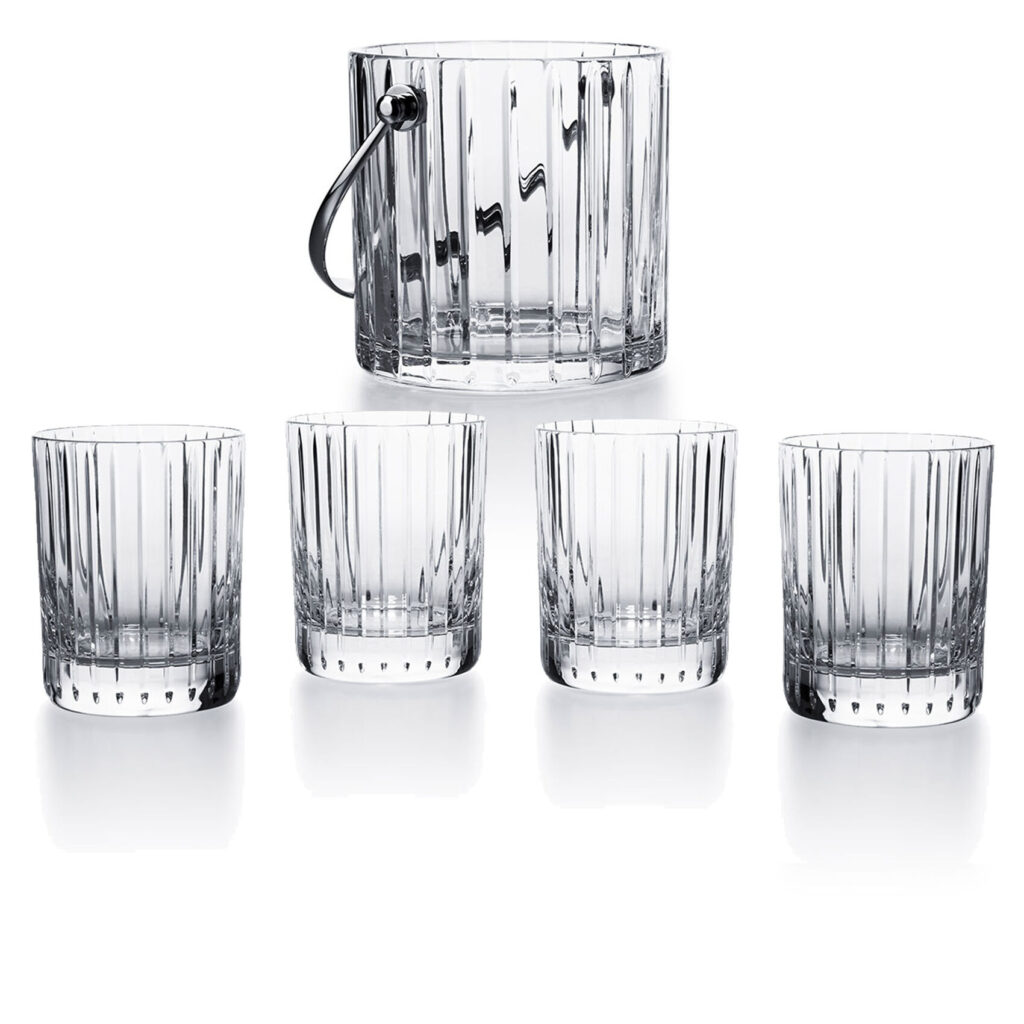 $990
Gift the mixology maven in your life these gorgeous tumblers and matching crystal ice bucket. They'll surely shake up a drink to thank you. Buy here.
Versace – Medusa Studded Travel Cup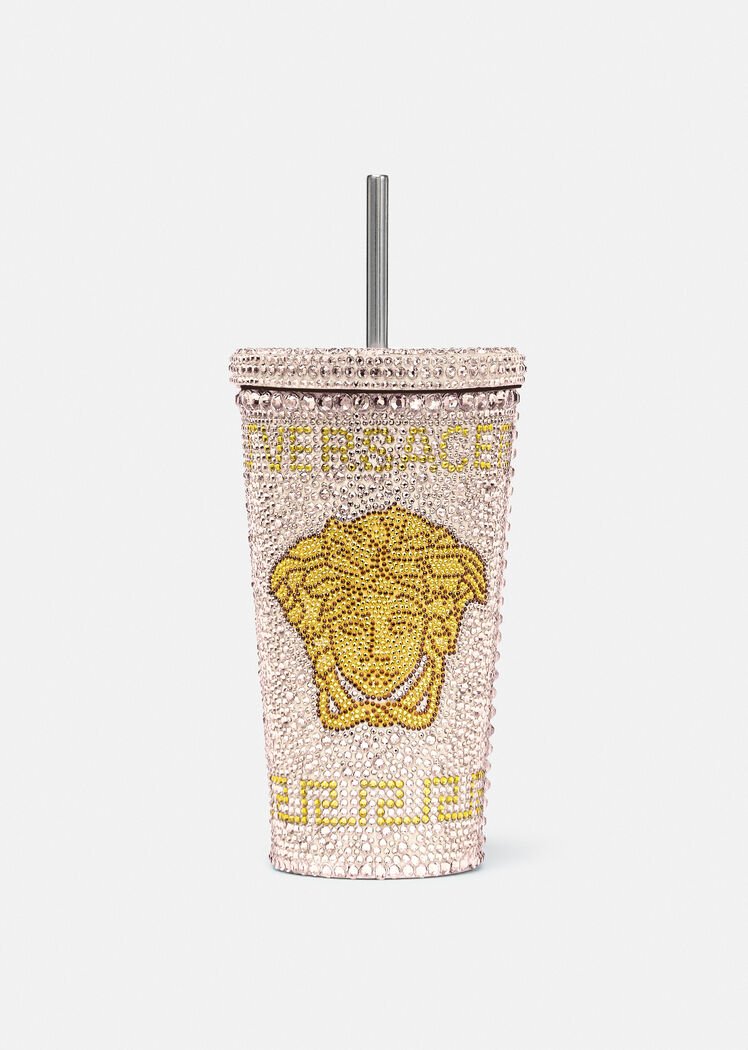 $1,100
If your favorite iced coffee queen is also the most extra person you know, this is the to-go cup for them. Studded completely with crystals, it bears a gold Medusa framed by Grecian borders. Buy here.
Related