Haute & High: Daniela's Villegas' Jeweled Vape Pens
Daniela's Villegas
Looking to chic-up your cannabis game? LA-based jeweler, Daniela Villegas, has blessed the high and haute among us with bejeweled vape pens/pendants in collaboration with Beboe.
Gone are the days of slipping out to take a quick hit from some tragic blunt you've been hiding in a Ziploc bag. No, we are living in 2020, and you can wear your gold, ruby-covered vape around your neck.
Daniela Villegas's vision for these pot-pendants is astounding. She's a master at transforming enchanting elements of nature into works of jeweled art. Little insects made of gems seem to crawl up the solid gold vessels.
If Diana Vreeland had a hankering for ganja, I'm certain she would have wielded one of these magnificent baubles. Want your own? Villegas will make a custom one for you.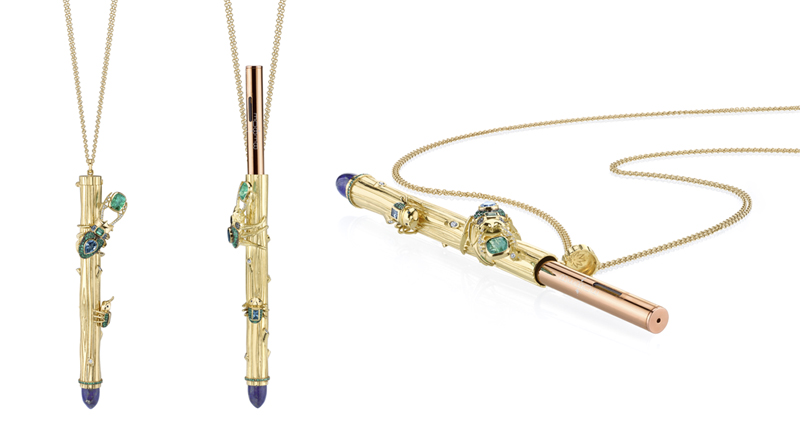 Related