Christian Louboutin's polish line is the perfect little luxury.
Christian Louboutin practically invented the color red. Even a momentary flash of his bold crimson soles screams luxury. Louboutin stilettos have been immortalized in song, film, and in closets around the world. The designer has been creating wearable indulgences for decades, so it's no surprise that his line of luxe polishes is positively posh. Available in a variety of shades including a signature red, there's more to these polishes than meets the eye.
When Christian Louboutin set out to introduce a line of beauty products – a move that has become increasingly popular for fashion houses, but not always well received – the designer wanted more than just the most advanced formulas and intense colors. Louboutin wanted to create objets d'art that were an experience unto themselves. And he definitely delivered with what might just be the most luxurious polish ever.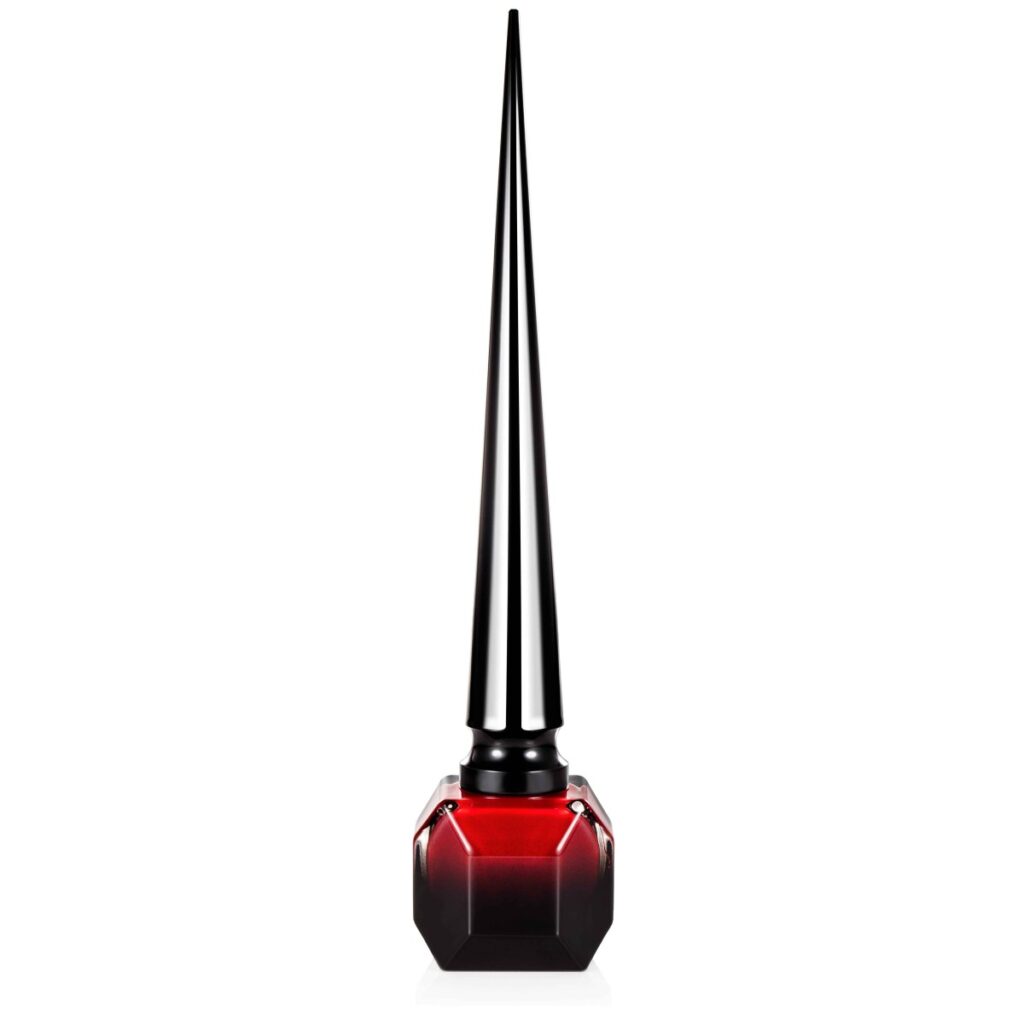 Each hue is housed in a distinctive faceted crystal bottle with a sleek stiletto wand atop an expertly designed brush. The velvety smooth lacquer applies seamlessly to nails and is available in three collections; The Nudes, The Noirs, and The Pops. The weight alone immediately sets them apart from any other polish, and the shades are a masterful take on salon classics.
There is also, of course, the standalone Rouge Louboutin. The signature red that Christian Louboutin is known for is the most extravagant indulgence of all. The iconic shade is a matte finish polish encapsulated in a black-to-crystal ombre bottle that makes a beautiful piece of décor all on its own.
The Noirs are perhaps the perfect collection of polishes for fall and include a true black, blues, greys, deep reds, and plums in a variety of finishes. Plus, the custom-designed triangular brush that was designed to apply polish evenly and without bubbles is wonderfully witchy. They're this season's top treat – because we all deserve one after all of 2020's tricks.
Related