Splitting Volts: Reviewing the 2022 Mercedes-Benz EQS and EQB
Mercedes-Benz
It's no surprise that the Mercedes-Benz EQS Sedan was one of our absolute favorite tests in 2022. With its state-of-the-art technology, sleek exterior styling, and jaw-dropping interior design, we were completely smitten. We were also left thirsty for the same type of formula to be applied to something with a bit more ground clearance and cabin space. It would seem that Mercedes was always a couple of moves ahead, delivering for 2022 not one, but two EV SUV options. The perfectly priced, entry-point model called the EQB, and the no-holds-bar, everything you thought you needed, and more EQS SUV. What does paying double really get you? Let's break down the two models and see for ourselves.
Looking at some important specs first:
Mercedes-Benz EQB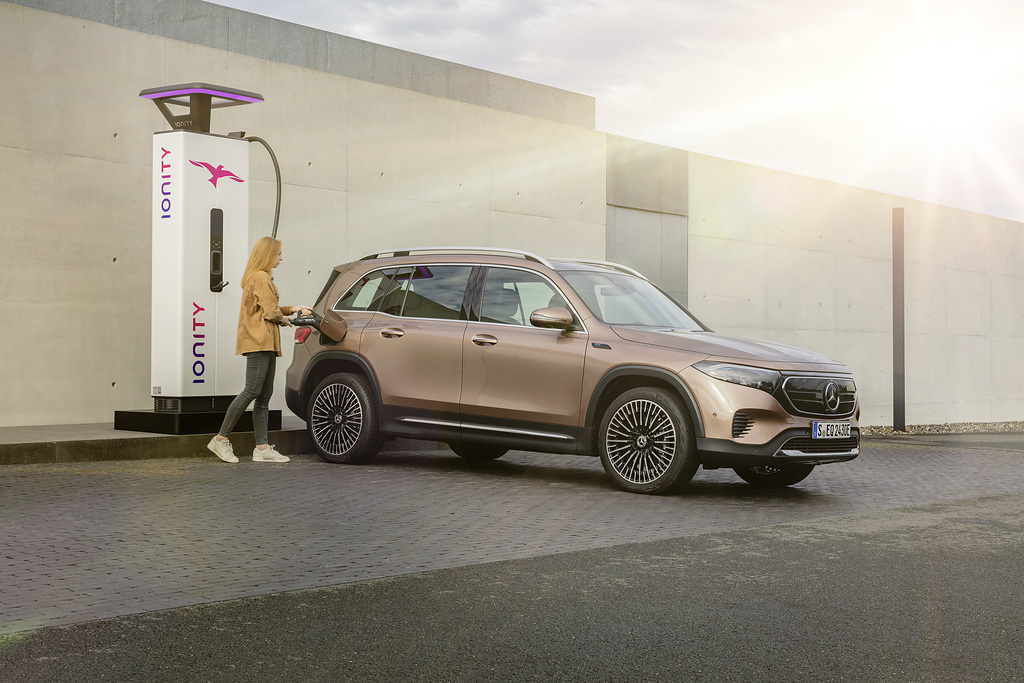 Starting MSRP – $54,500.00
Battery capacity – 70.7 kWh
Range – 243 miles
Charging from 10-80% – 32 min
Power – 225 hp / 288 lb ft of torque
Acceleration 0-60 – 7.0 sec
Dimensions nose to tail – 182.4"
Cargo capacity – 22-62 cubic ft
Mercedes-Benz EQS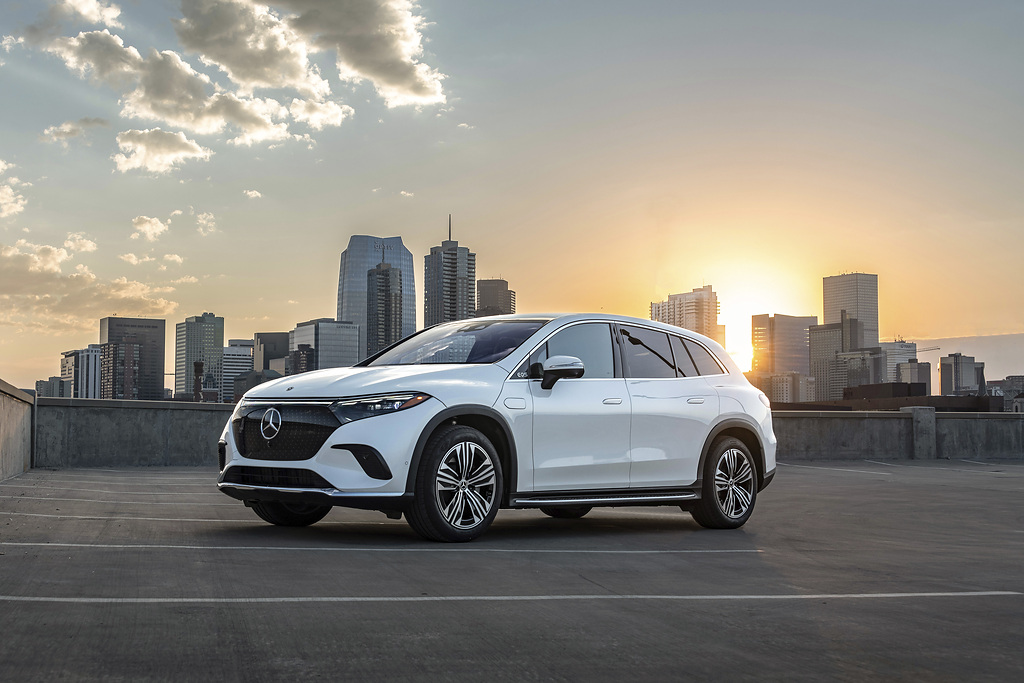 Starting MSRP – $104,400.00
Battery capacity – 108.4 kWh
Range – 305 miles
Charging from 10-80% – 31 min
Power – 355 hp / 419 lb ft of torque
Acceleration 0-60 – 6.5 sec
Dimensions nose to tail – 201.8"
Cargo capacity – 23-74 cubic ft
Some expected findings float to the top here. The Mercedes-Benz EQS may cost nearly double when compared to the starting MSRP of the EQB, but the base specs build a strong case for why. Extra range, way more power, faster acceleration and a longer wheelbase, translating to more leg room and cargo capacity. These important differentiators are only the beginning. 
On the outside, the EQB shows off a design that's handsome but simple. Squared off, with 18" wheels, a panoramic sunroof and LED lights at all four corners. Good looking as it is, it doesn't come close to capturing your attention like the EQS. An SUV, which in comparison, looks downright expensive and exotic. If the EQB is simply occupying space, the EQS is dominating it with bold, sleek lines and the sheer power of its presence. Upon seeing the EQS drive by, there's no mistaking that it's something special. Handsome as the EQB is in its own right, it doesn't capture long, appreciative stares like the EQS will. 
The differences are only magnified once you climb aboard. While the MBUX digital display in the EQB is larger than most others in this segment, The EQS will shock and awe with its fully integrated, 56-inch spanning hyper screen. Stitching together multiple displays, into one enormous piece of high-tech curved glass. With artificial intelligence learning and growing smarter the more it's used, to bring your feature and command preferences to the surface. Recognizing faces, voices and fingerprints. 2nd-row touchscreens are available to entertain and give control to rear occupants as well.
Both vehicles will seat up to 7 thanks to fold-down rear seats. Both also feature active multicolor lighting around the cabin. Offering charging status cues and changing as you accelerate and drive. Materials used vary greatly, with the EQS being treated to much more elevated pieces. Extra sound insulation, with a quiet dual electric motor help to keep road noise to a minimum. Enhancing the performance of the incredible sounding Burmester 3D surround system. The EQS will also allow you to customize the "engine sound" for those moments you want to put the pedal to the metal. From a throaty V8 inspired rumble, to more futuristic, synthetic, space craft sounding profiles, everything is highly customizable.
In summary, to say the 2022 Mercedes-Benz EQS is much better than the EQB isn't a snub against it. But what we would expect from the Mercedes-Benz line. A luxury brand that does an OK job at delivering budget-friendly vehicles. But really excelling when you take away any budgetary restraints and let the designers and engineers run amok. The EQB has a charming design, a nice interior, good range and a price tag that's approachable for many. But if you really want that pampered, polished, truly special experience, in the unique way only Mercedes can deliver, The EQS is worth every extra red cent.
Related