Boy Smells' New Limited-Edition Candle Collection is a Kaleidoscopic Multiverse
The intense experimental scents have landed.
In recent years Boy Smells has emerged as one of the buzziest new candle brands around. From the chic, simple (and reusable!) glass tumblers that hold each candle to a hit collab with Kacey Musgraves and a celebrated limited-edition Pride release, Boy Smells is well on their way to becoming the next it-girl of the home fragrance universe. Their newest limited-edition collection launched this week and promised an out of this world experience. Available as a set of four or individually, the collection is already partially sold out with a limited restock landing online on October 5.
Each of the four scents in the Hypernature series is described by the brand as experimental. The trademark of a Boy Smells scent is in its subtlety. My personal favorite, Anjelica, is a part of the Pride collection and I'm always impressed at how deep the florals smell. They're not overly bright or artificial, and each note listed in the description is identifiable while still creating a cohesive fragrance. So, I was understandably hesitant when I heard they would be experimenting with their scents.
Much to my relief, each scent in the series is true to the subtle and deep scent profile that sets Boy Smells apart. In addition to the delightfully playful metallic tumblers, Hypernature artfully fuses exotic florals and musks into singularly unique fragrances.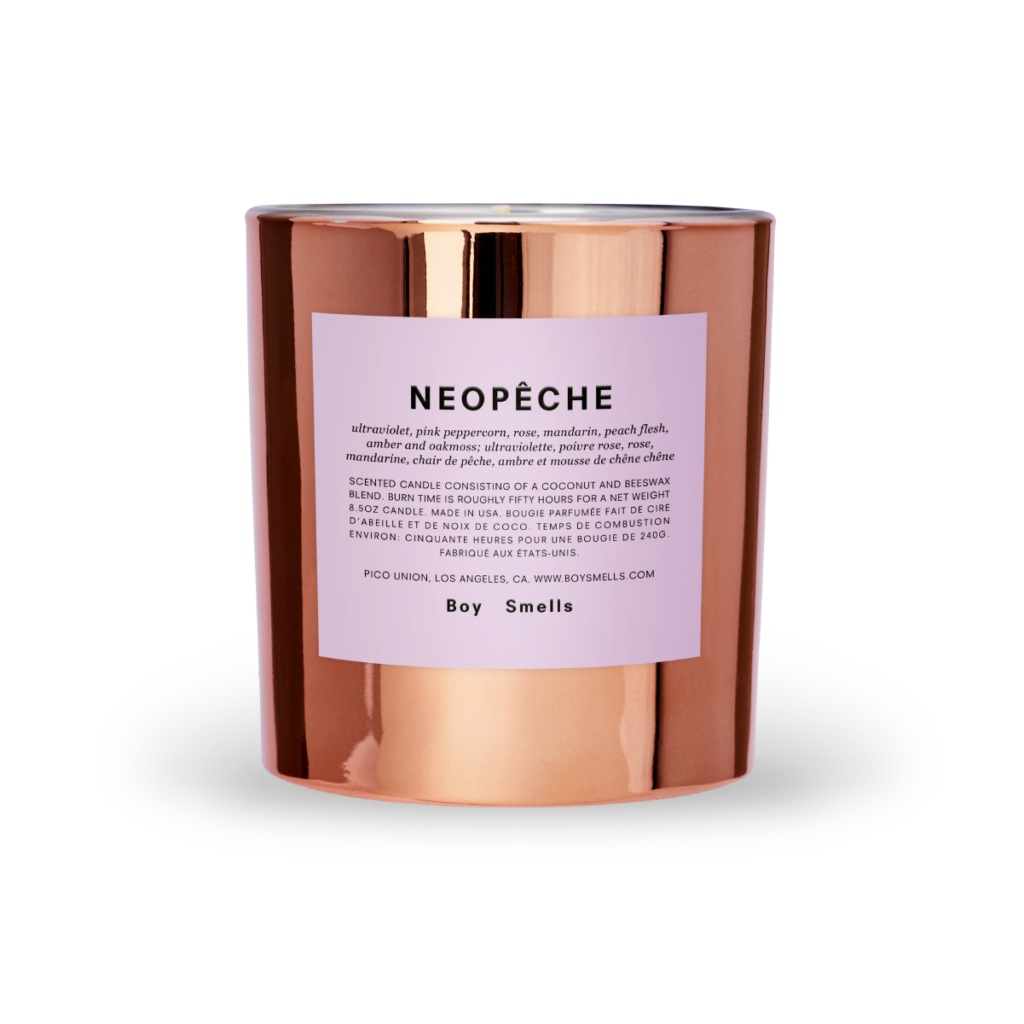 With notes of ultraviolet, pink peppercorn, rose, mandarin, peach flesh, amber, and oakmoss Neopêche is a wonderful transition scent to take your home from summer to fall. The earthy elements combined with the more dominant floral and soft citrus aromas blur the line between seasons.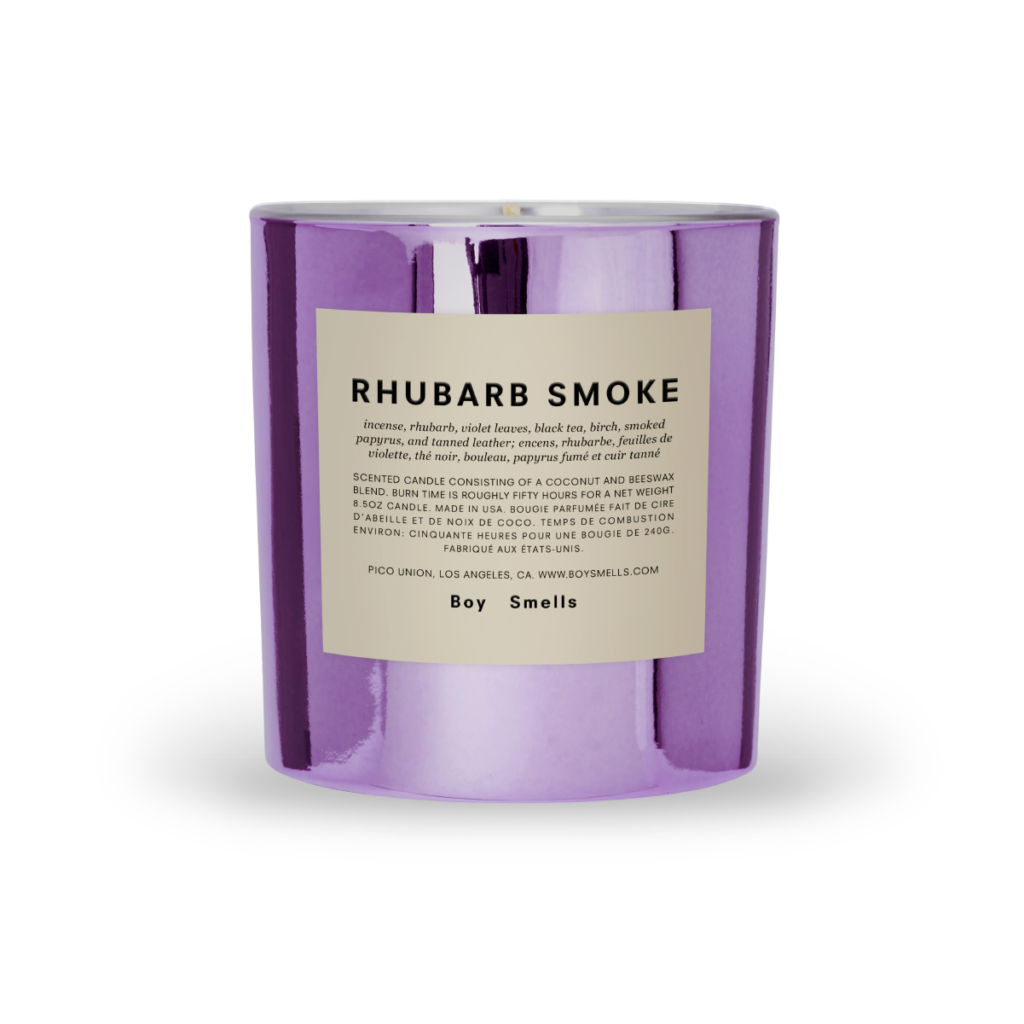 Reminiscent of an interstellar library, Rhubarb Smoke features incense, rhubarb, violet leaves, black tea, birch, smoked papyrus, and tanned leather. Grab your cardigans & teacups and get cozy.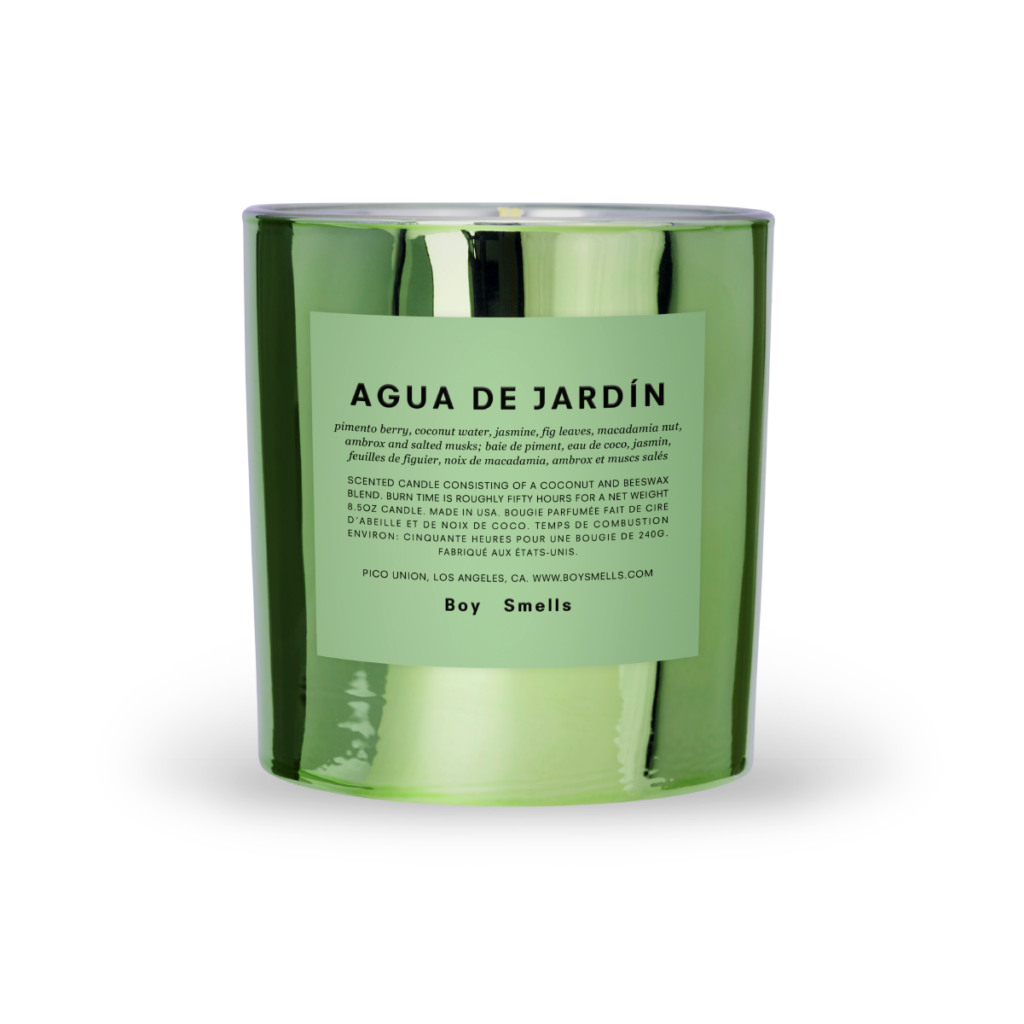 Perhaps the most experimental of the series, Agua de Jardín is an interesting take on a lush island garden. A blend of pimento berry, coconut water, jasmine, fig leaves, macadamia nut, ambrox, and salted musks make up this surprising scent.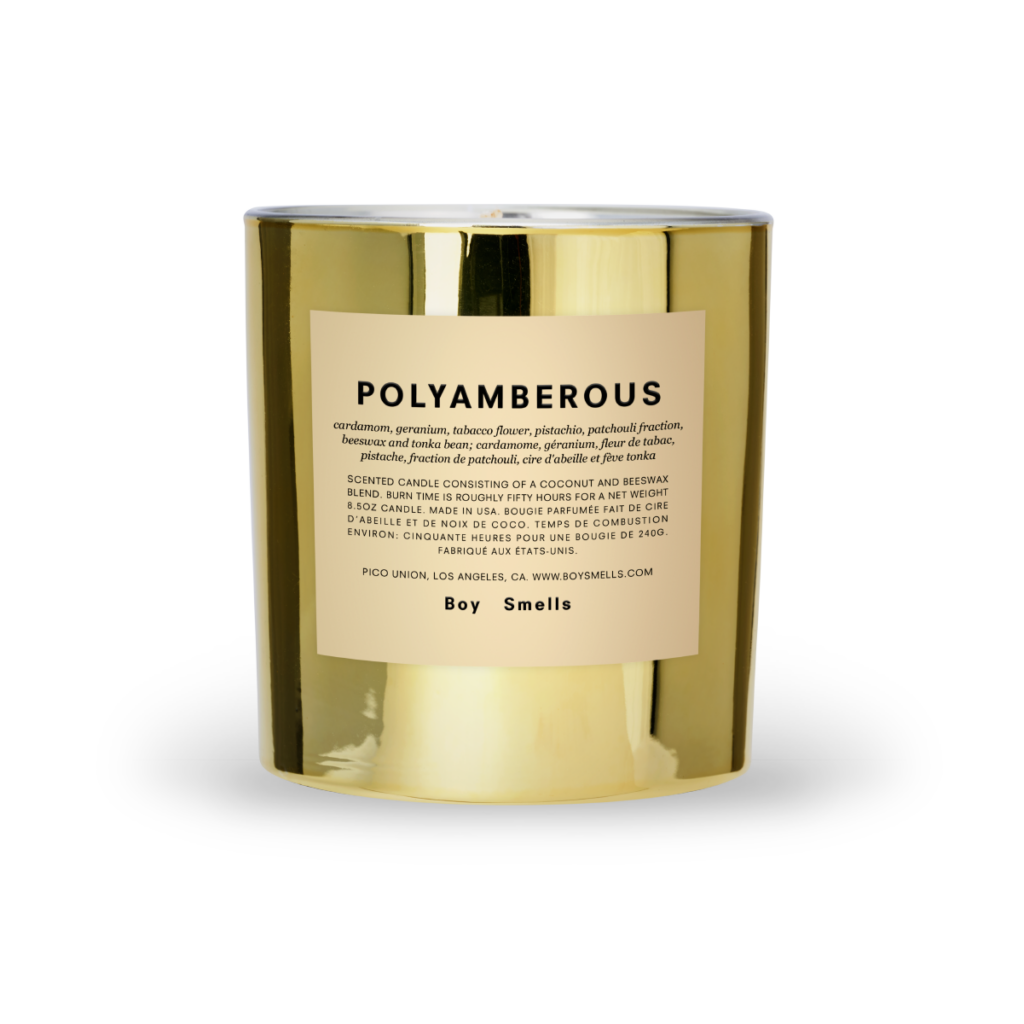 Already sold out, this scent is available exclusively at Boy Smells and gives off a galactic bazaar vibe (in the best way). There is patchouli involved, naturally, but the blend also includes cardamom, geranium, tobacco flower, pistachio, beeswax, and tonka bean.
You can nab the entire series set for $139 when it restocks on October 5th, or pick up Neopêche, Rhubarb Smoke, Agua de Jardín individually now. Polyamberous is set to restock alongside the set in October.
Related