Supreme's First Beauty Collab is Iconic on so Many Levels
Pat McGrath has created the shade that will grace supremely lucky lips around the world.
The world's most iconic streetwear brand is releasing its first-ever beauty collaboration on August 20 – and it is going to be earthshattering. Commanding a veritable army of international fans, Supreme's iconic red and white typography can be found emblazoned across almost every product imaginable. From fashion industry collaborations with labels like Louis Vuitton to projects with the biggest names in the sneaker space including Nike and Vans and even a limited-edition Rolex, Supreme is the collaboration king. But now, after 26 years, we're going to get what might be their most iconic collab yet. I am definitely not ready.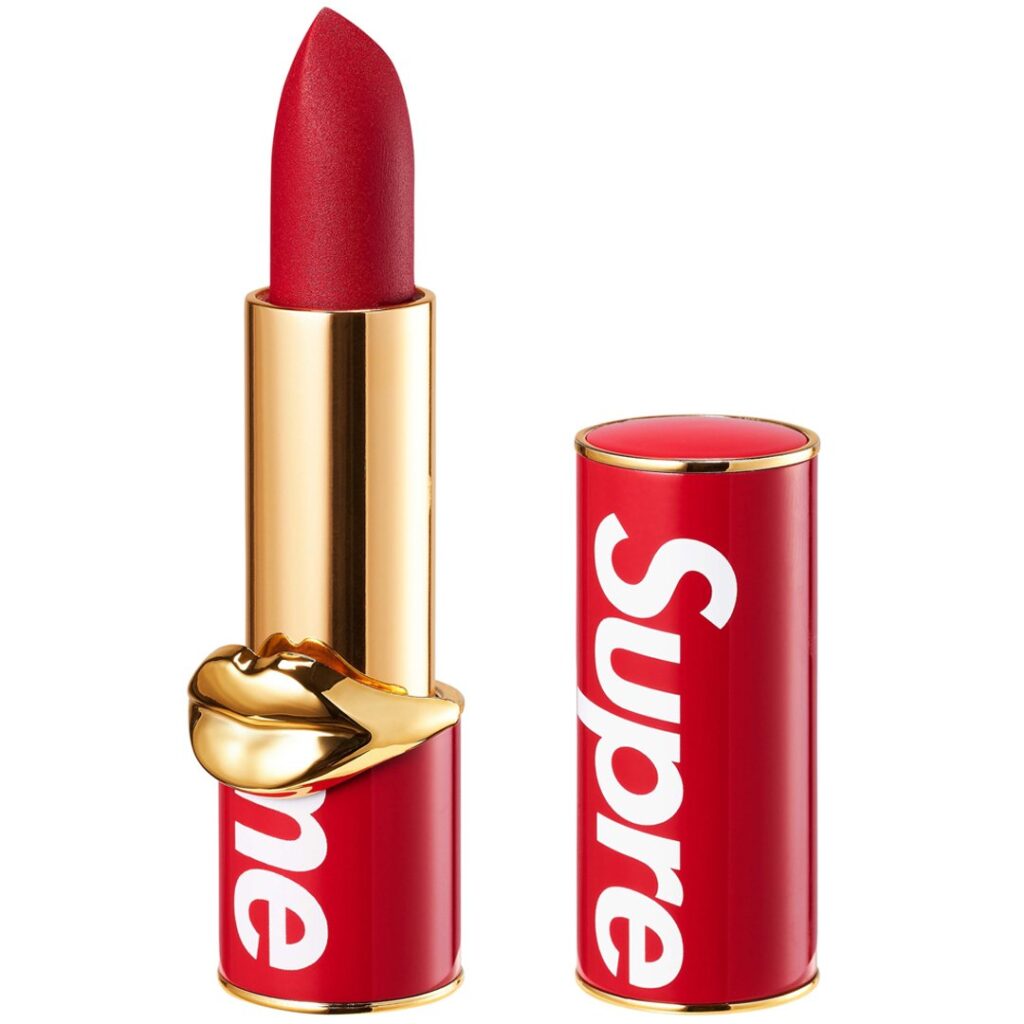 The brand's first foray into the world of beauty is a lipstick in a bold red shade, aptly named 'SUPREME'. Created by beauty industry genius and all-around trendsetter, Pat McGrath, the shade is a cool primary red in her signature MatteTrance formula. Described by some as the best matte formula of all time, the formula feels exceedingly soft on lips. Pouts belonging to anyone lucky enough to snag one when it's released online and in-stores alongside Supreme's Fall/Winter 2020 Collection are sure to be painted SUPREME red all season long.
Founded by the beauty industry pro in 2016, Pat McGrath Labs is home to some of the most iconic products on the market – including the hypnotizing BlitzTrance glitter lipstick line and intensely pigmented Mothership eyeshadow palettes. What sets Pat McGrath Labs apart, aside from their impressive color cosmetics, is their outstanding creative direction. Like Supreme, the Pat McGrath Labs brand is instantly recognizable. Lab sample inspired labels meet sequin-packed pouches and beautifully illustrated, sparkling boxes, while marketing campaigns deliver a delightfully retro-future punch.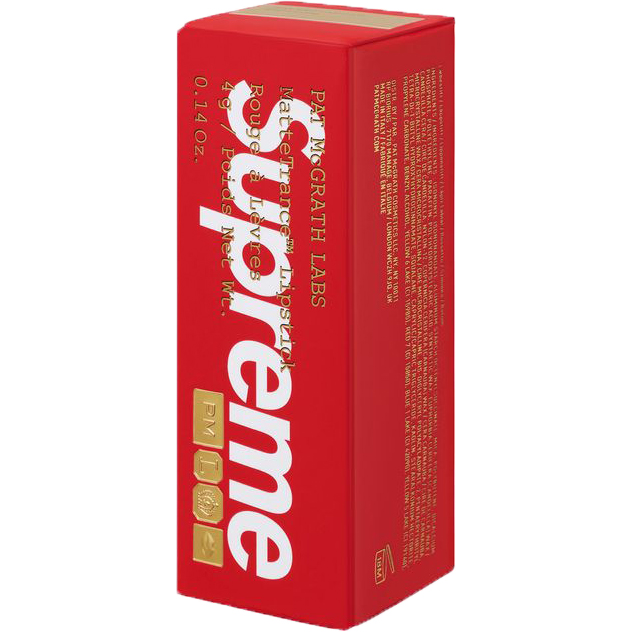 The lipstick, housed in the supremely recognizable Pat McGrath Labs gold bullet tube, is expected to sell out virtually instantly and may just become this year's most iconic red. One thing's for sure – I'll be sitting online along with the rest of the world hoping to snag one of my own.
Related