No greater grand tourer.
To those in or out of the know, Bentley is the beautiful embodiment of pinnacle luxury. Few marques exist that have cultivated such a reputation. It has been etched into stone over decades of carefully crafting some of the best cars money can buy, and achieved a level of notoriety that transcends the need to know anything else about them. If it's a Bentley, it's one of the very best on the road. Period.
Of their illustrious line-up, the Bentley Continental may be the best known of the bunch. In late 2018, they introduced the all new GT Convertible. The third generation of this popular model best encapsulates everything Bentley has learned over its long career of building some of the best Grand Tourers in the world; a career that started way back in 1919.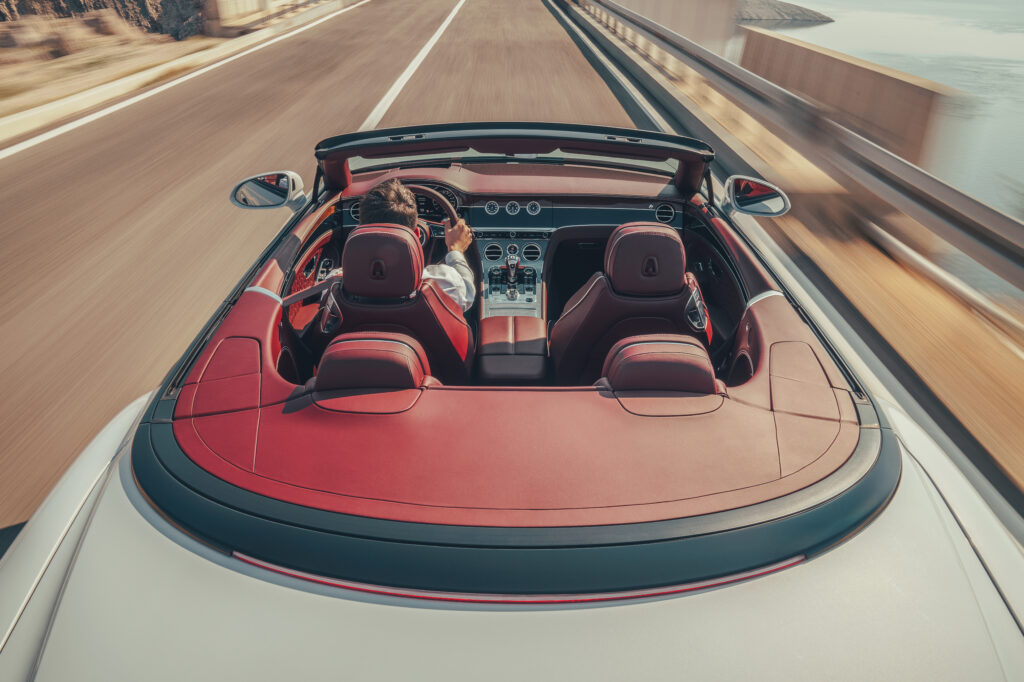 The Bentley brand has a distinct look that's immediately recognizable, elegant, and unique among its peers. Each new iteration is careful to preserve these distinguishing visual characteristics while making subtle, yet effective changes to keep the latest generation models looking modern and fresh. The new Continental GT follows this formula perfectly. In short, it remains beautiful, whether the fast-retracting roof is up or down. Exterior styling is elegant, with an effortless flow and smooth curves, accentuated by muscular lines and deeply sculpted features. It's more refined than ever before.
The lighting on the new Continental is truly special. Bentley has implemented the latest LED Matrix technology. This is then combined with a lighting design inspired by crystal-cut glass. Transparent internal surfaces feature sharp edges, perfectly angled to catch light like a precious gem-stone. The effect is like staring into a brightly illuminated Baccarat chandelier. It is truly breathtaking. Taillights undergo the most dramatic transformation, taking on an oval shape that mirrors the exhaust pipes below, and with the same stunning cut-crystal effect, only this time in brake light red. Diamonds up front and rubies in the rear. Talk about opulent.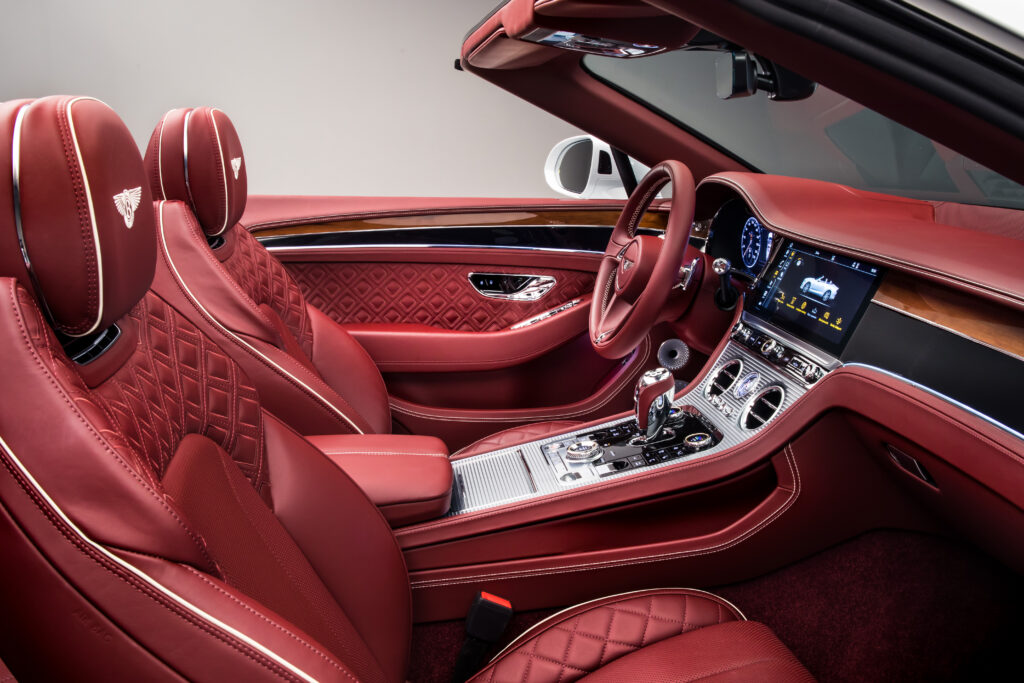 As with all top-tier luxury brands, the very best is reserved for the inside. Words like exquisite, and impeccable could be casually thrown around. It wouldn't be wrong to use them though. Bentley uses the new Continental GT to showcase its impressive level of expertise in crafting cabins that are exceptional in every way. Using the best natural materials available, Bentley weaves together a supple tapestry of rich leather, polished wood, and glistening chrome in a variety of textures. New types of haptic finishes find their way into the latest Continental GT. Pillow knurling adds a softer feel on switches and controls in some places, while diamond knurling delivers that extra luxurious touch in others.
Driver and passenger seats set new industry standards, and could include a long feature list all by themselves. They are, of course, extremely comfortable. Cooling and heating controls come through quickly. An improved neck-scarf warmer runs stronger and more quietly than before, providing enough heat to the back of your neck to almost allow comfortable top-down driving at near freezing temperatures.
My favorite interior element had to have been the Rotating Display. With the simple touch of a button, the polished wood and chrome center panel quietly pirouettes to deliver a full 12.3" high-definition digital touch screen. Tired of all that modern tech? Press the button again for the panel to perform a second about-face, revealing a perfectly "old school" cluster of three gauges. These display outside temperature, a chronometer, and compass. With three sides in total, you can pick your mood, whether you're feeling nostalgic for a more old-world Bentley experience, a simple, clean wood veneer, or high-def and modern-day digital.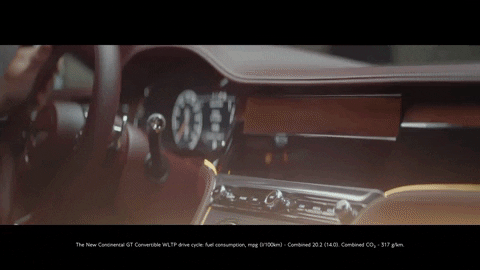 Despite the convertible soft-top, improvements to the retractable roof have reduced decibel levels by 5 whole dBs. This makes the noise level of the new Continental GT Convertible the exact same as the previous generation Continental GT Coupe when the roof is folded up. A truly impressive feat! Speaking of the retractable roof, it only needs 19 seconds to transform from the whisper quite coupe, to the open-air Grand Tourer. Even better, you don't need to be in park to engage it. As long as you're traveling under 30 mph, you can operate the top while still on the go.
The brawn beneath all that beauty is Bentley's renowned 6.0L, W12 TSI engine. Each one assembled by hand in Crewe, England, Bentley would say that it's the most advanced 12-cylinder engine available today. You'd be challenged to argue against it. A dual-clutch eight-speed automatic transmission is the W12's partner in crime. Together, smooth and impressive acceleration is on the agenda. Gearshifts are polite but lightning quick, especially in the more aggressive Sport mode. With 626 brake horsepower at your disposal, 0-60 will happen in just 3.7 seconds. You couldn't describe anything from Bentley as "light weight," but the engine is powerful enough to make the extra pounds gained in its wild pursuit of top-tier luxury, completely disappear. All while managing a respectable 22.8 mpg.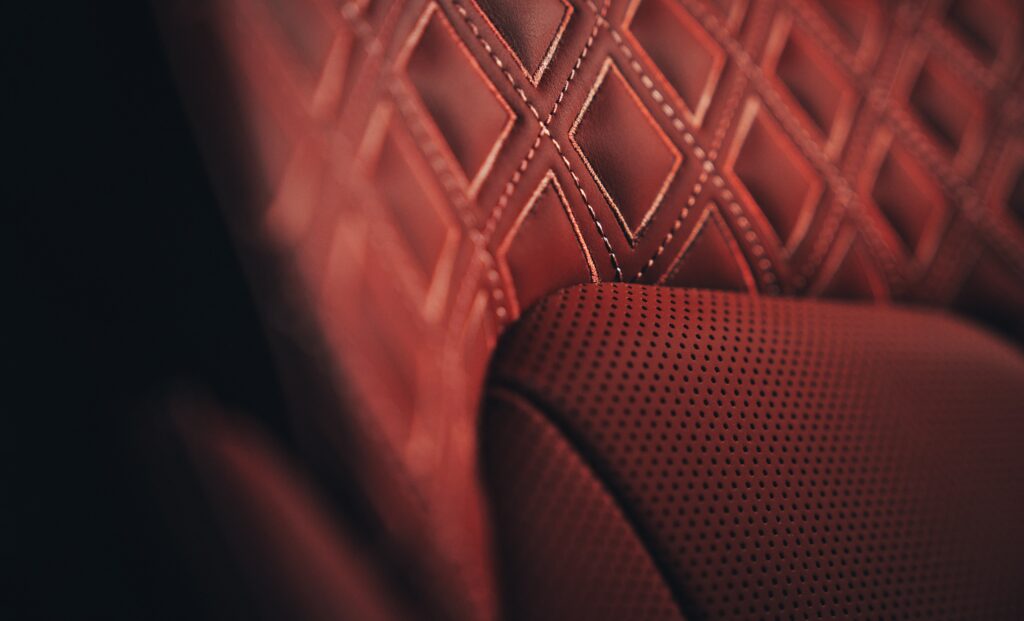 While Sport mode might tighten up the ride, with advanced air suspension, a soft and supple driving experience is only a dial twist away. Bentley uses three-chamber air springs, which give 60 percent additional air volume in its Comfort setting, over the previous model. With such a wide suspension range to play with, engineers were able to deliver vehicle dynamics akin to driving on a cloud in one mode, to almost feeling ready for the race-track in another.
See Also
With a plethora of exceptional veneer, paint, leather, and general lifestyle options to choose from, your all-new Continental GT gives future buyers nearly unlimited potential for personalization. There are:
17 standard paint colors with an extended range that takes it a step further, with 70 hues
15 luxurious carpets to choose from
15 unique interior leather hides
7 exterior roof colors, including tweed for the very first time
several color choices for the enormous 22" five spoke wheels which can also be polished, painted, etc.
On and on it goes.
Whatever combination you choose, the new Bentley Continental GT Convertible is sure to sweep you off your feet thanks to the countless details, each executed so carefully and thoughtfully. Everything culminates to deliver a force of modern design and engineering, reestablishing the brand once again as one of the very best auto-makers in the world.
Price as tested: $295,540.00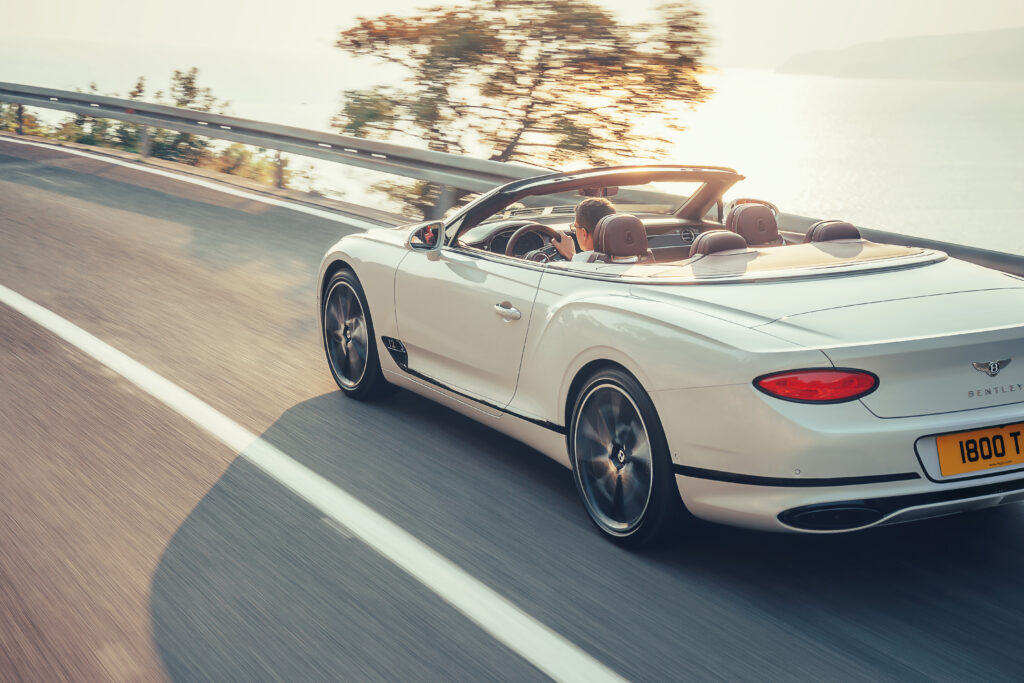 Related