Cutting edge luxury is an arms race, quilted wood surfaces are the latest.
Between the aromatic cabin spritzers, the clever twists on ambient lighting, and avant-garde trim and materials treatments, high-end carmakers are on a ceaceless quest to develop the latest ultraluxury creature comforts you never knew you needed.
"It's less of an arms race," suggests Bentley's head of Mulliner and Motorsports Paul Williams, "than it is a real customer demand for things that are very different. At this end of the market, uniqueness and individuality is key."
Fair point, Mr. Williams.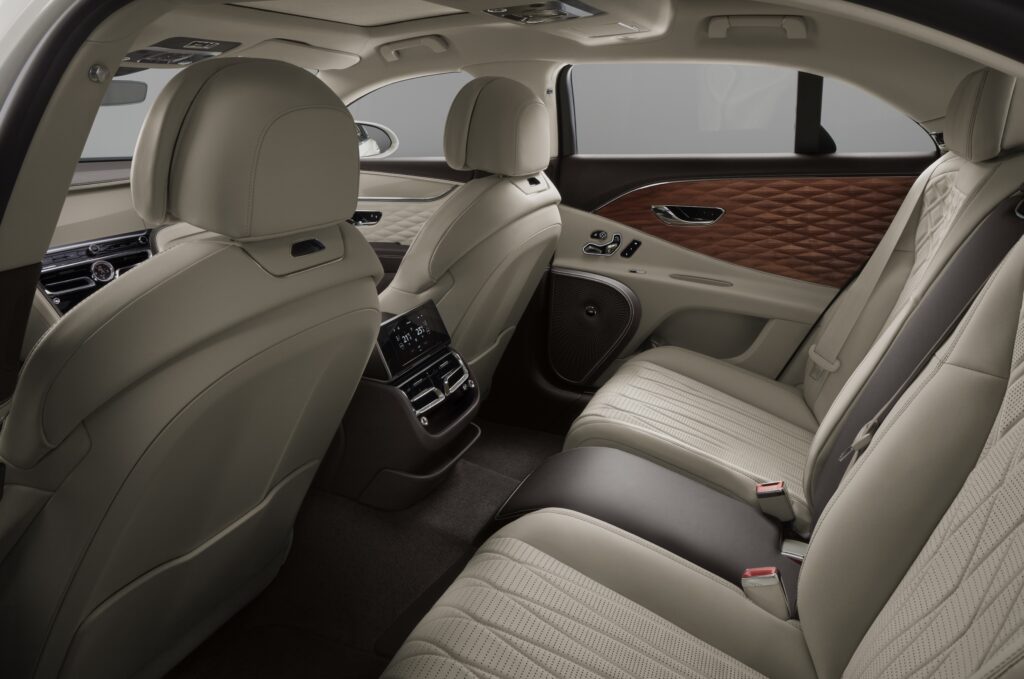 The latest salvo from Bentley Motors is the sort of showstopping feature that makes foes from Gaydon to Goodwood mobilize for their next counterstrike. Fine veneers have been a part of Bentley's story since the brand's inception some one hundred years ago, but the carmaker's latest invention upends the 2-dimensional plane by carving tactile pyramidal peaks from solid hunks of wood.
Spread across the swath of door panel, 3D timber inspires an irrational desire to paw at its gently jagged surface, like catnip to a luxury lover's palms. The quilted wood surface first appeared in 2015's EXP 10 Speed 6 concept, and is currently being produced in Flying Spur and Bentayga models. The surface flows elegantly along the flanks of the interior, somehow imparting a sense of both solidity and fluidity. Unlike techy touches like Rolls-Royce's starlight headliner, which uses tiny LEDs to simulate the night sky with enchanting touches like shooting stars and bespoke constellations, Bentley's wood comes across as an earnest, tangible play on age-old analog craftsmanship.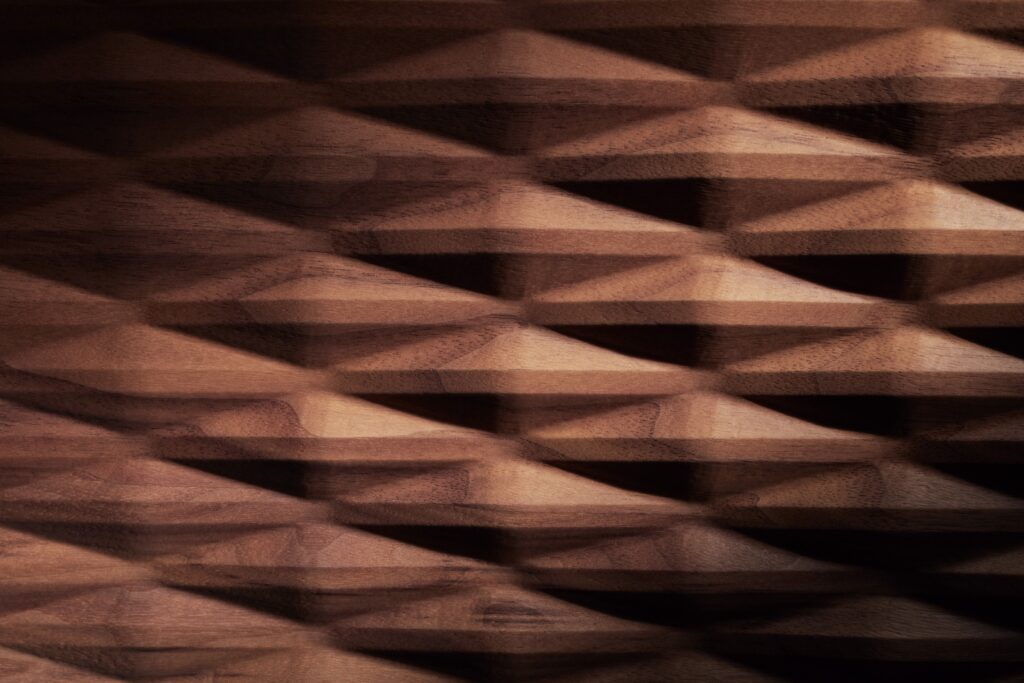 Though it acquits itself effortlessly within Bentley's immaculately finished interior, the treatment requires equal parts artistry and engineering, and a bit of tech. Unlike the carmaker's quilted leather, which involves bonding pliable hides to surfaces up to a half-an-inch high, the wood process machines facets from a solid piece of lumber using an automated CNC (computer numerical control) tool. American Walnut and American Cherry wood are utilized for their durability, and admittedly more modern appearance than old school veneers. "With traditional wood veneers, you have a tendency for shiny surfaces," explains Williams. "What we've been doing more is look at open pore woods. The matte feel really puts an even deeper level of texture into the car," he says.
Designing the 3D pattern so it scales properly within the cabin is one consideration, but the three dimensionality of the wood is also a practical concern when carving thicknesses that can range 1.7 millimeters to three quarters of an inch. Designing the faceted treatment was such a complex process that the software to create initially didn't exist. "It took 18 months for one of our team members to write our own algorithm," Williams reveals. It's such a complex geometry that needs to be modeled and translated into a machinable program." A similar tactic was required for Bentley's so-called diamond knurling surface, which integrates 5,331 tiny diamond shapes into the front console vent. "Optically, you get the illusion of a continuous, almost sort of biological shape."
The danger with such newfangled techniques is that history might prove to be unkind, relegating the feature as a fleeting trend or a flash in the pan. While the treatment looks effortless and organic at the moment, at least the semi-porous matte finish also enhances durability by allowing the wood to breathe. Whether it manages to stand the test of time, or it ages poorly 20 years down the line, at least the carmaker's durability tests ensure that the wood treatment will stay intact. "You'll have something which is hard-wearing," asserts Williams, "and can last a Bentley lifetime."