A New Baccarat Bar Sparkles at London's Harrods
BARNEY PICKARD (HARRODS)
French crystal brand Baccarat has opened a new bar in Harrods.
When you think luxury stores, one of the first names that springs to your lips is Harrods in London. What you might not think of is a basement bar, but they've taken their luxury offerings, and offered a unique space in combination with famous crystal-maker Baccarat. It's only fitting, as it's across from the cigar lounge at Harrods, and makes a lovely complement.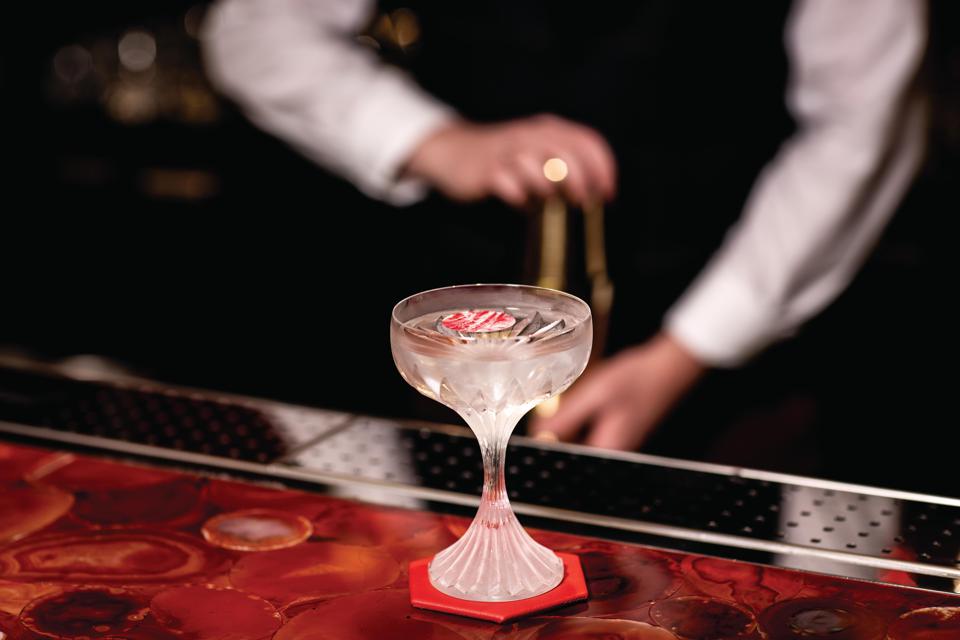 With décor layered in luxurious reds, black, and gold, the crystal themed bar is a glamourous experience offering you a decadent and sophisticated escape. With booths and seats drenched in velvet, and tables swathed in leather you'll comfortably slip into elegance while enjoying a sip and bite to eat. Be sure to have a nibble with an appetizer such as their Foie Gras Terrine or Oscietra Caviar served with blinis and sour cream.
Each drink takes its inspiration from a rainbow of colors, just as you'll see prism rainbows reflecting through the crystal of the Baccarat glasses and chandeliers. The themed beverage menu is layered with emotional tells of each color, then matches it lovingly with the perfect cocktail or two based on the hues. They plan on updating the specialty drink menu every six months, and of course offer classic beverage choices as well.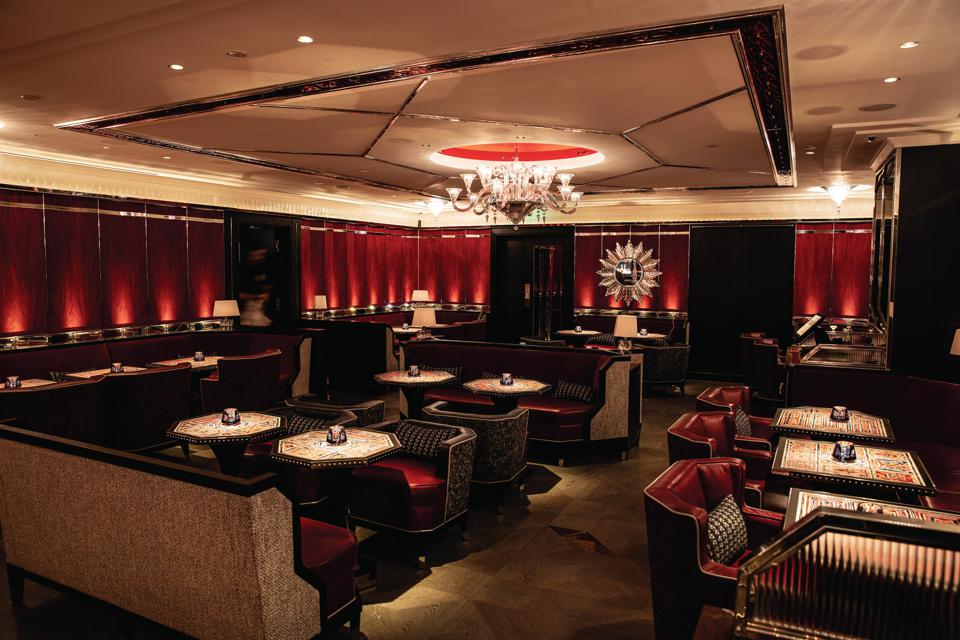 With two entrances, you can slip into the Baccarat Bar via the corner of Hans Crescent or via the lower ground floor. Harrods was established in 1849 and expanded into a department store in 1888. It went public, changed hands multiple times, and most recently was sold to the Quatari royal family in 2010.
See Also
Baccarat Crystal is manufactured in Baccarat, France, and the company has been perfecting their crystal since 1764. The top techniques used in creating the finest crystal is not something anyone can simply pick up and do. In fact, it takes fifteen years to master the specific techniques used by their craftsman.
Be sure to add Baccarat Bar to your list of stops when in London, and experience the winning combination of Harrods and Baccarat Crystal.
Related