Encrypted Luxury: Rolls-Royce Wraith Kryptos
Rolls-Royce
The Rolls-Royce Kryptos hides a message so deeply embedded, that every stroke of paint, colored stitch and LED light may bring you closer to cracking the code that only two people in the world know the answer too.
If you've been around enough cars, you know that there's Rolls-Royce, and then there's everything else. Like Japanese A5 Kobe beef. It's a steak, in the most technical sense of the word. But for anyone who's had the distinct pleasure of tasting it, it's not like any other steak you've tried. In the exact same sense, a modern-era Rolls-Royce exudes an extra special, unspoken quality that elevates it from the rest of the luxury pack.
Truly, the only obvious criticism you could apply to the brand in the past was that they only specialized in overly-sumptuous chauffeur vehicles. Cars that didn't deliver any measurable thrill or excitement when driven.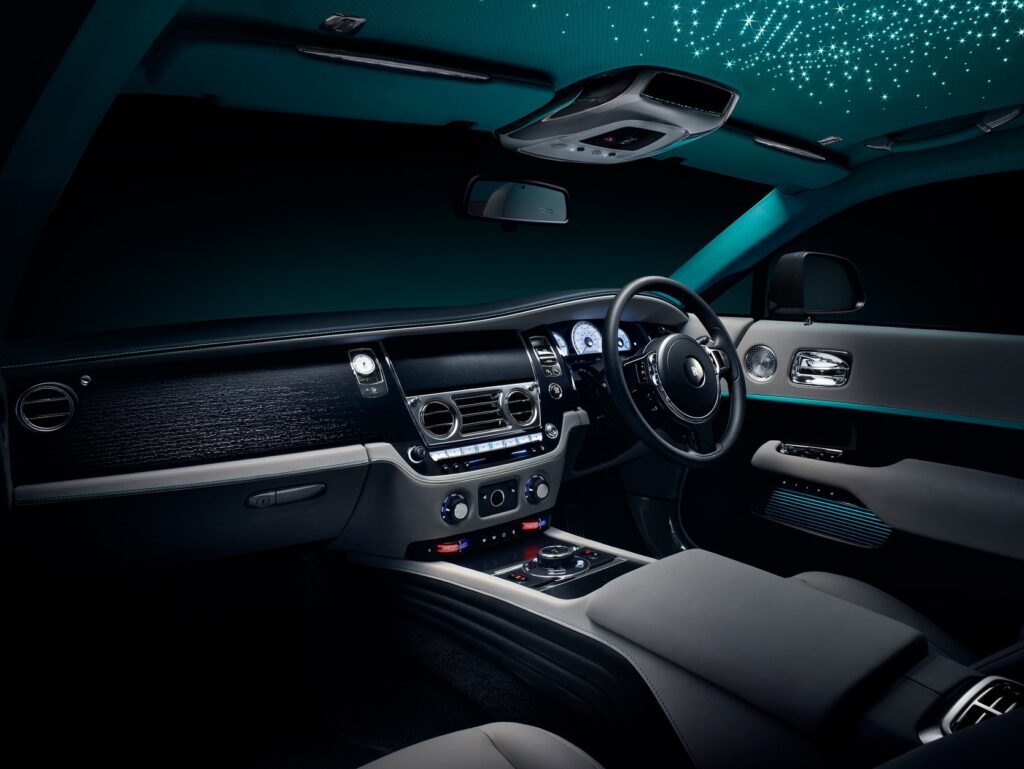 Better to be chauffeured in than to actually drive. The introduction of the Wraith in 2014 helped rectify that. Bringing consumers something more engaging when experienced from directly behind the wheel. Rather than in the back, behind the driver's seat.
The very latest version of the now iconic Rolls-Royce Wraith makes an unexpected turn towards the encrypted. Truly, I don't think anyone saw this coming. Derived from the ancient Greek word, its called Kryptos, meaning 'all that is concealed.'
An ultra-exclusive, limited production of only 50 collector cars. Perfect for anyone with deep pockets and a highly inquisitive mind. Like driving an 'Escape Room' challenge around town. So how does it work?
Each Kryptos Wraith contains the same coded message. Embedded in plain sight within the very brushstrokes, headliner, embroidery and lighting of the vehicle. This complex code was developed in absolute secrecy at Goodwood England, the home of Rolls-Royce. Only two people at Rolls-Royce know the answer to this intricate riddle. A sealed envelope in the Chief Executives safe holds the key to decipher the code.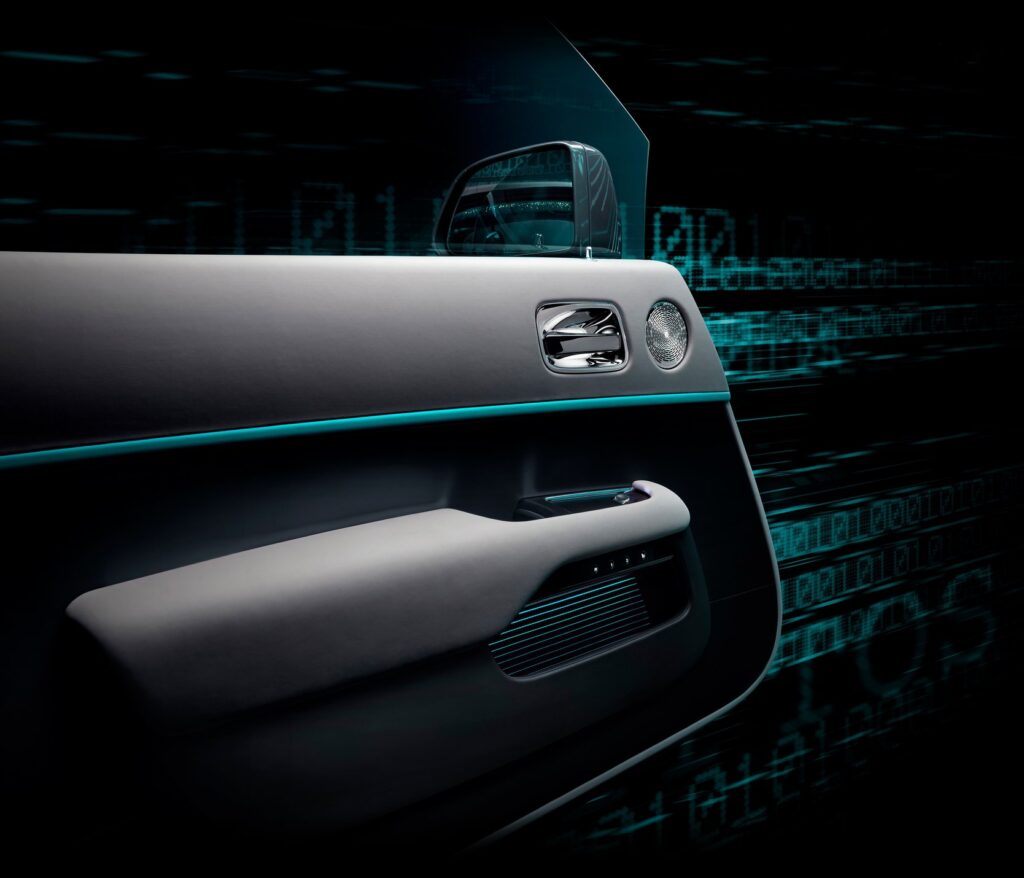 This labyrinth of complex clues and ciphers are everywhere you look. The message only apparent when viewed from the correct perspective. Sumptuous leather panels are decorated with florescent threading that emit a soft glow in the darkness. Could it be a clue? The now iconic starlight headliner has been reinvented with fibre optic lighting that looks like streams of data passing overhead.
Think of the scrolling green software code in The Matrix movies. Also, most probably a clue. Truly, each stitch may reveal something important. You better have a mind as obsessively dialed-in as John Nash if you choose to put one of these in your garage.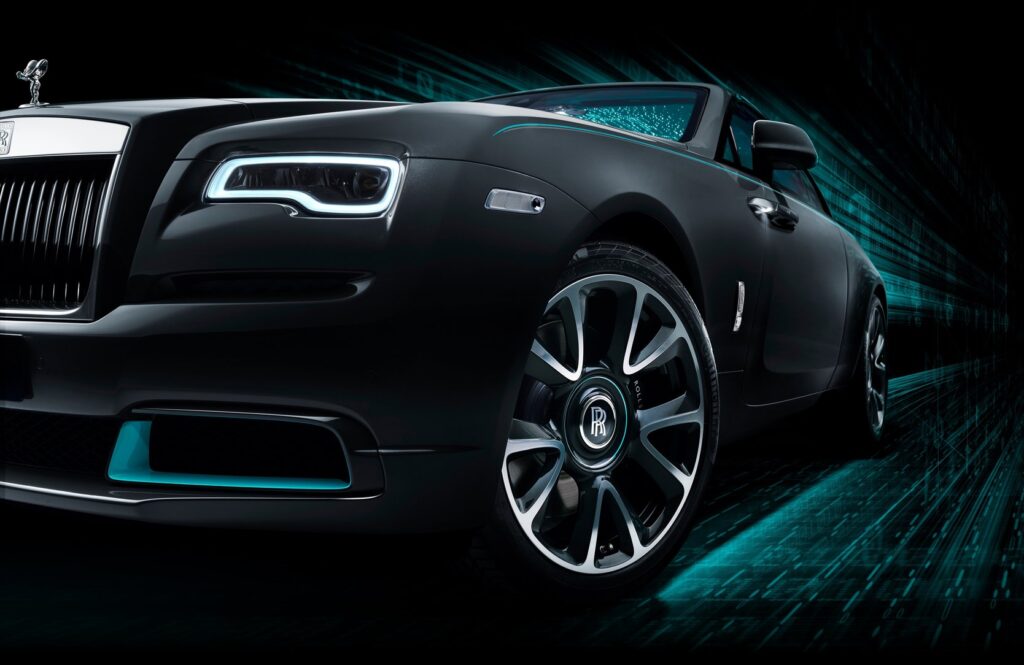 As you work your way through this tantalizing puzzle, you'll be invited to submit your efforts via the members-only Rolls-Royce application, Whispers. Luckily, they were gracious enough to reveal the starting point to uncovering this mystery. It begins, of course, with the Spirit of Ecstasy.
See Also
A beautifully sculpted symbol of the brand that has graced the bonnet of these special motor cars for over a century. Now with green enamel detailing. Below it is re-crafted matching green bumper inserts. This color choice contrasts handsomely with the Delphic Grey paint. So deep and rich, you could almost swim in it.
On the inside, stepping over the illuminated tread plates, the theme continues. Accented bespoke Kryptos Green leather, developed to radiate a metallic effect is like nothing you've ever seen before. Elements of the cipher are embroidered in the Wraith's headrest, replacing the 'RR' typically at home there.
Special stitching, fabric work, screen printing and more all tie-in a secret that begs to be uncovered. Who has it in them to crack the code? If anyone. One thing is for sure, Rolls-Royce has surprised us all with a truly unexpected way to make their already extraordinary two-door coupe, that much more intriguing.
Click here to learn more about the Rolls-Royce Wraith Kryptos.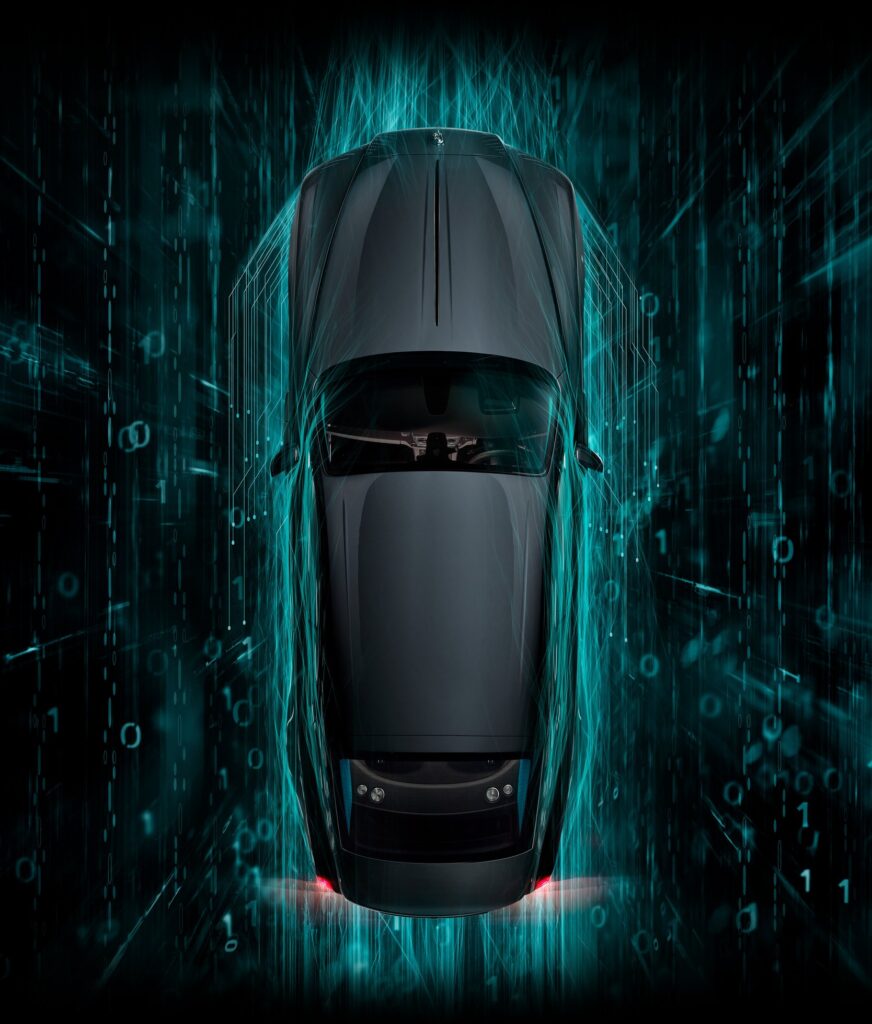 Related